Xbox needs a win. I am not just talking about how Microsoft needs to come out swinging off the back of the immediate news we've seen this week, where the UK's CMA blocked its Activision Blizzard acquisition. That has set the company back, sure, but it's likely only going to be a bump in a very long, very contentious road. Xbox's issue is bigger, and speaks more to the company's long-term plans in the current generation than any of its ambitious acquisition overtures.
For a start – and you've probably heard this one before – there are few first-party games that have really captured the audience's imagination. The first-party Xbox Game Studios had a painfully quiet 2022 thanks to a string of delays, the protracted and public decline of Halo Infinite, and the notable absence of Starfield (which was originally supposed to launch in November 2022).
And even the games that Xbox Game Studios has released on its home platform have got issues: Ghostwire Tokyo runs worse on Xbox, despite having an extra year in development for the console and having the Xbox team there to support the developers. Redfall, the upcoming exclusive that really should be advertising the power of the Xbox Series X (which is the most powerful console on the market right now, in theory) will be capped at 30fps at launch. What is going on? These games are supposed to be technical showcases – products designed to show off what the Series X can do for Microsoft. Instead, they've become laughing stocks; embarrassing stories trotted out by console war enthusiasts to get a cheap laugh at Xbox's expense. And rightly so, frankly.
When you look over at what Sony is doing – routinely releasing triple-A behemoths like God of War or The Last of Us, Part 1 – it really highlights the problem with Xbox's offerings. This month, we've had the absolutely stunning Horizon Forbidden West DLC, Burning Shores; a proper, new-gen expression of what the PlayStation 5 can do now that it isn't insisting on dragging the ageing PS4 along for the ride. What have we got on Xbox, by way of comparison? Middling reviews for Minecraft Legends? A couple more third-party Xbox Game Pass titles to enjoy?
And it isn't just first-party games that are the problem, either. Alex spoke at length about how Xbox has an embarrassing Square Enix problem back in March, and the problem remains: Xbox is struggling to court Japanese developers, and a lot of third-party titles are ending up on PlayStation and Switch and other PC storefronts whilst skipping Microsoft-owned marketplaces. And there's very little explanation as to why. Even today, Live-A-Live is out on Switch and PlayStation, with no word on why it's missing from Xbox (although we all know why, really: Square Enix Japan just doesn't care about the Xbox console side of things).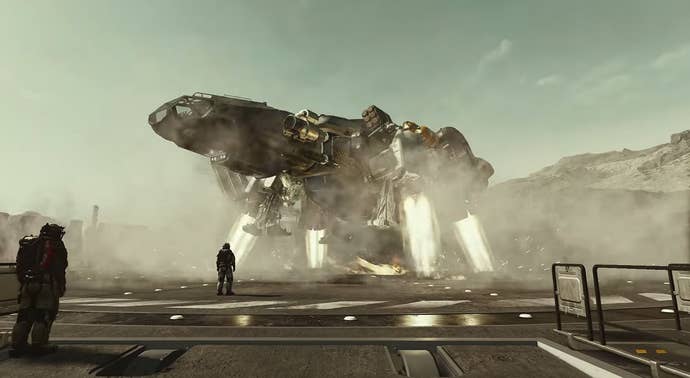 On top of this, there's the new ruling from the CMA that throws a UK government-shaped spanner in the works for Xbox and Activision Blizzard. The likelihood is there will be an appeal, and the deal will forge ahead in some form or another, so the takeover isn't wholly dead in the water yet. But it's another stumbling block for a company that's already struggling to keep optics up in the current market.
Microsoft has said previously that it needs the Activision Blizzard deal badly. Per Phil Spencer in March 2023, Xbox is eager to leverage the publisher's properties in order to plug an "obvious hole in our capability" – Call of Duty Mobile, Diablo Immortal and Candy Crush Saga are listed specifically as "critically important" to Xbox in terms of the platform's plans for growth and audience retention. Now that the CMA has blocked the takeover, what will Microsoft do? What other avenues does it have waiting in the wings in order to bolster its mobile offering?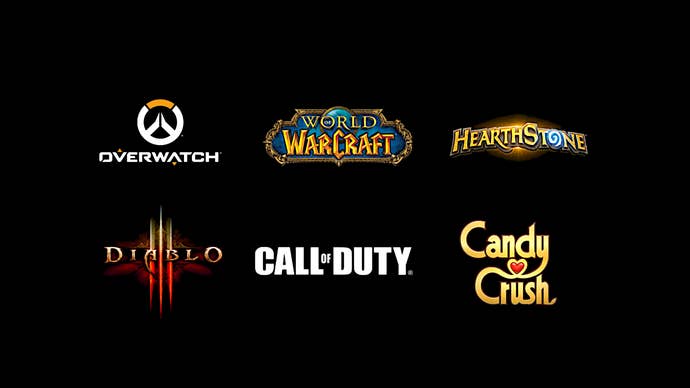 The result of all these disparate problems? We're starting to see it all come together now, and it's bad reading for Xbox. The company is – once again – struggling to sell units. Just this week, we saw that Xbox Series X and S sales are struggling as Microsoft reported gaming revenue down 4%. Compared to the fact PS5 sales passed 38.4 million as of this quarter (with 19 million of those sales occurring in the last 12 months alone), Xbox is clearly lagging behind this generation. And things, at least in the short term, aren't looking much better for Xbox.
The next quarter only really has Minecraft Legends and Redfall for Xbox, and as the former launched without much fanfare, there are a lot of people out there – speaking anecdotally – that don't put a lot of stock in the latter, either. Given that, in 2023, Xbox boss Phil Spencer revealed that Game Pass growth was stalling on console, the landscape ahead looks relatively bleak for Xbox – a lack of first-party games, and little to drive new Game Pass expansion could see the rest of 2023 undermine the success of Xbox's generation to date.
I am a fan of Xbox. I think it's the better of the two consoles for this generation – at least, at the time of writing – and I think the ecosystem is stronger and more appealing than PlayStation's. I think Game Pass trounces PlayStation Plus. I prefer the console UI, too (though that's a 'lesser of two evils' kinda thing, admittedly).
But I worry for Xbox; maybe soon, all the chickens will come home to roost and the myriad games that have been in development for years will start to bear fruit. But until then, it's hard to look ahead at the landscape on Xbox and feel anything but apathy. There's a lot of pressure on Starfield in the short term, and I hope Todd Howard and pals can weather the storm for Xbox with Bethesda's highly-anticipated new game. Because, if it doesn't live up to the hype, things could get very, very ugly over at Microsoft towers.