The PlayStation 2 is the most-sold gaming console of all time. For over a decade, it offered players an extensive library of games to choose from. Among the many publishers and developers that contributed to multiple beloved games, Square Enix stood out for its innovative and engaging games.
RELATED: PlayStation 2 Games With Graphics That Have Aged The Best
From Drakengard to Kingdom Hearts 2, and so many other fans' favorites, Square Enix created some of the most memorable gaming experiences of the era. Many of these PlayStation 2 iconic games still hold their own with amazing graphics and captivating stories.
10
Drakengard (2003)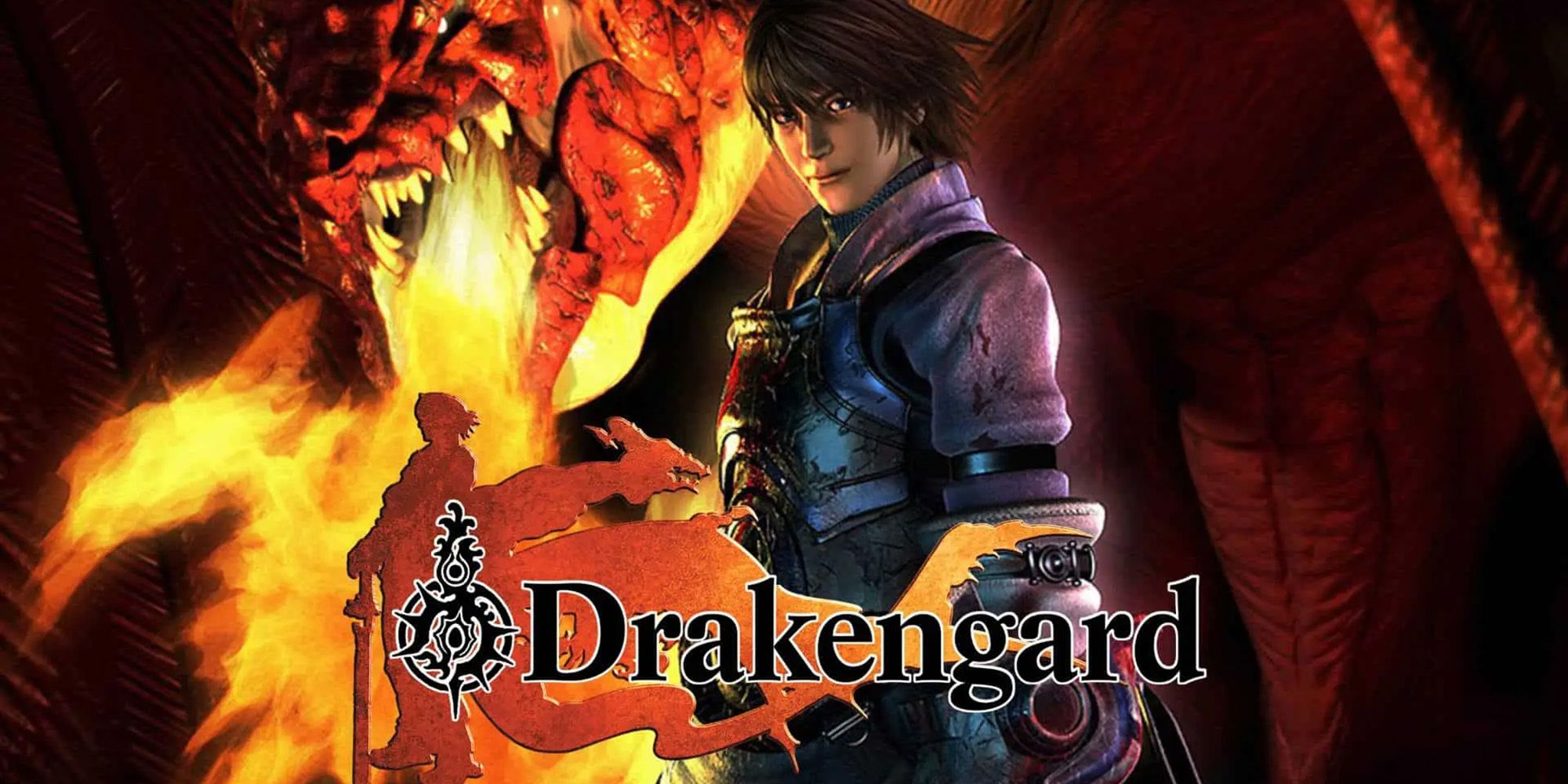 Drakengard is a classic RPG written by Yoko Taro and Sawako Natori. It is also known as Drag-On Dragoon in Japan, where it was released in 2003. A few months later, in 2004, it was also released in North America and Europe.
The player takes the role of Caim, a warrior who sets out to save his sister Furiae and ultimately defeat the evil Empire that seeks to control the world. Drakengard's gameplay consists of ground-based hack-and-slash combat, combined with aerial battling on the back of a dragon. The game's unique story, characters, and gameplay elements received praise from critics, making it a cult classic among Square Enix fans.
9
Front Mission 4 (2003)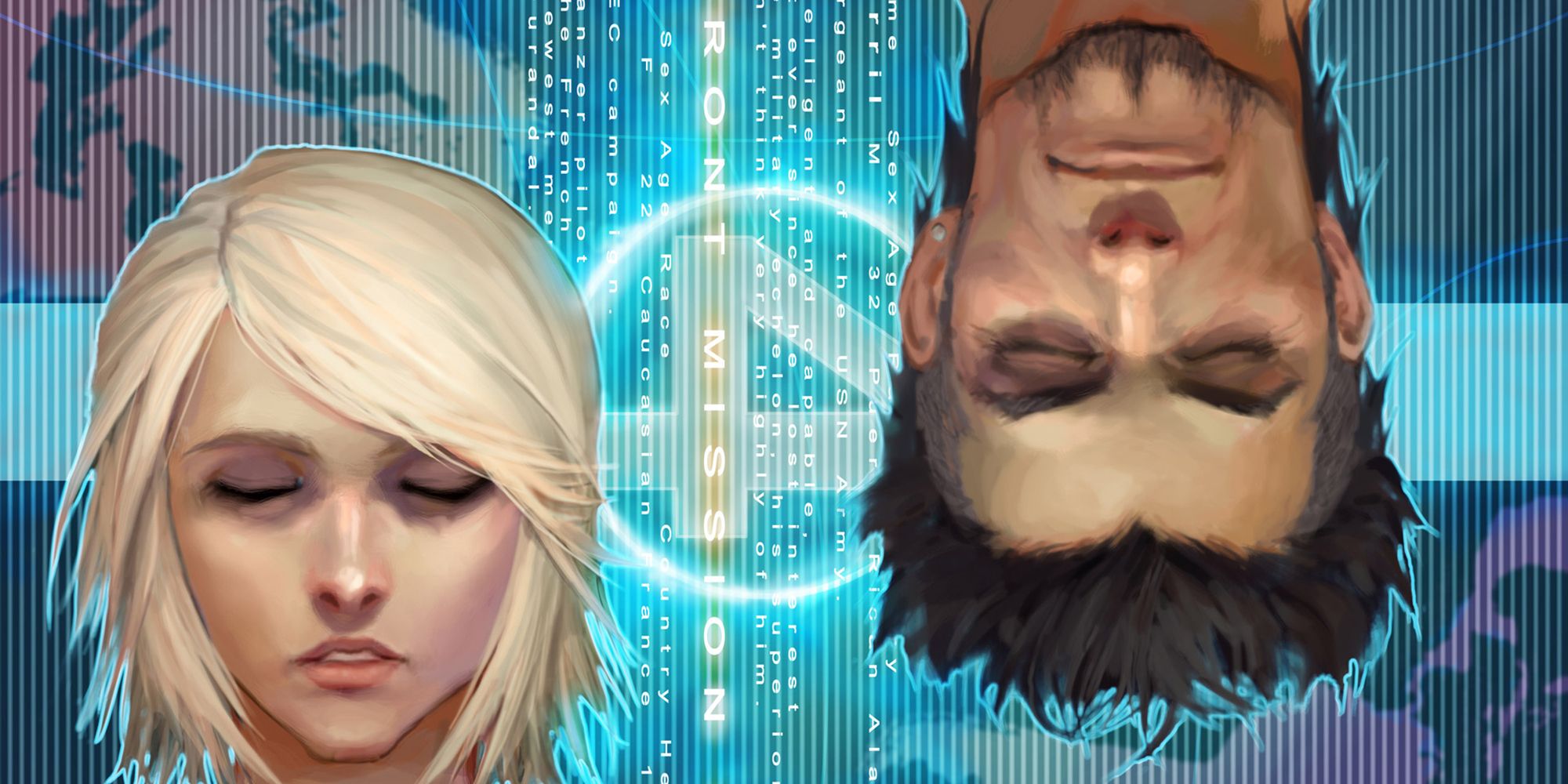 Front Mission 4 is a tactical RPG released in Japan in 2003, and later in 2004 in North America. The game is part of the Front Mission series, which focuses on tactical combat using giant mechs known as "Wanzers".
Front Mission 4's popularity can be explained by the new customization features added that allow players to evolve their Wanzers' weapons and parts as they progressed through the story and gathered more experience. The game also includes a deep story with multiple branching paths and endings, making it a favorite among fans of the series.
8
Valkyrie Profile 2: Silmeria (2006)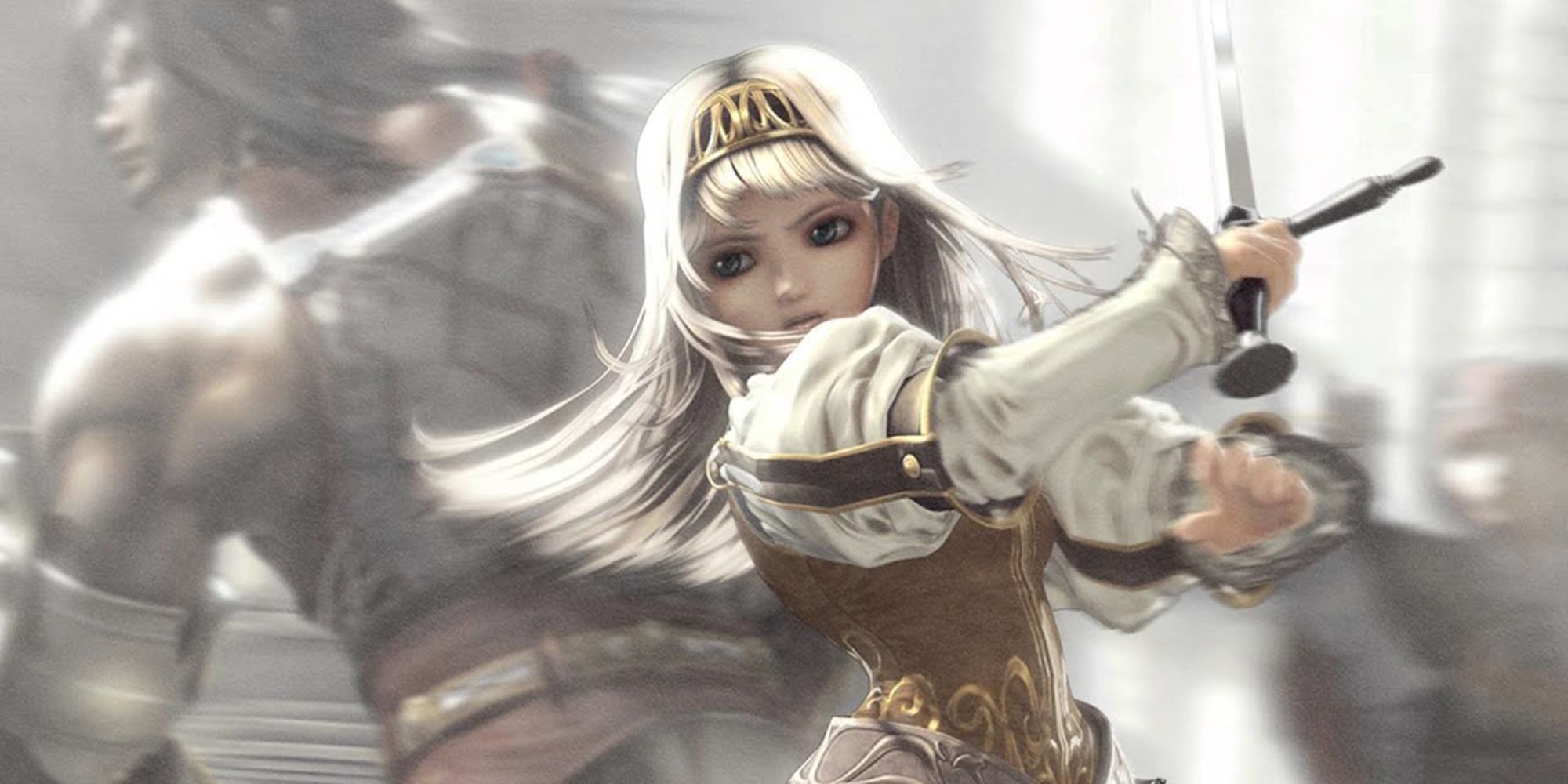 Acting as a prequel to the original game, Valkyrie Profile 2: Silmeria was released in 2006. It features two interesting protagonists, Alicia and Silmeria. Both of them are stuck in the same body and must work together in order to avoid a catastrophic war between humans and gods.
RELATED: Underrated Square Enix Games On PlayStation 2
The game feels very similar to players who have played the previous one, as the combat features a system of points that get consumed as attacks are launched. Even if the game's graphics pleased most fans, many were frustrated with its high difficulty.
7
Star Ocean: Till The End Of Time (2003)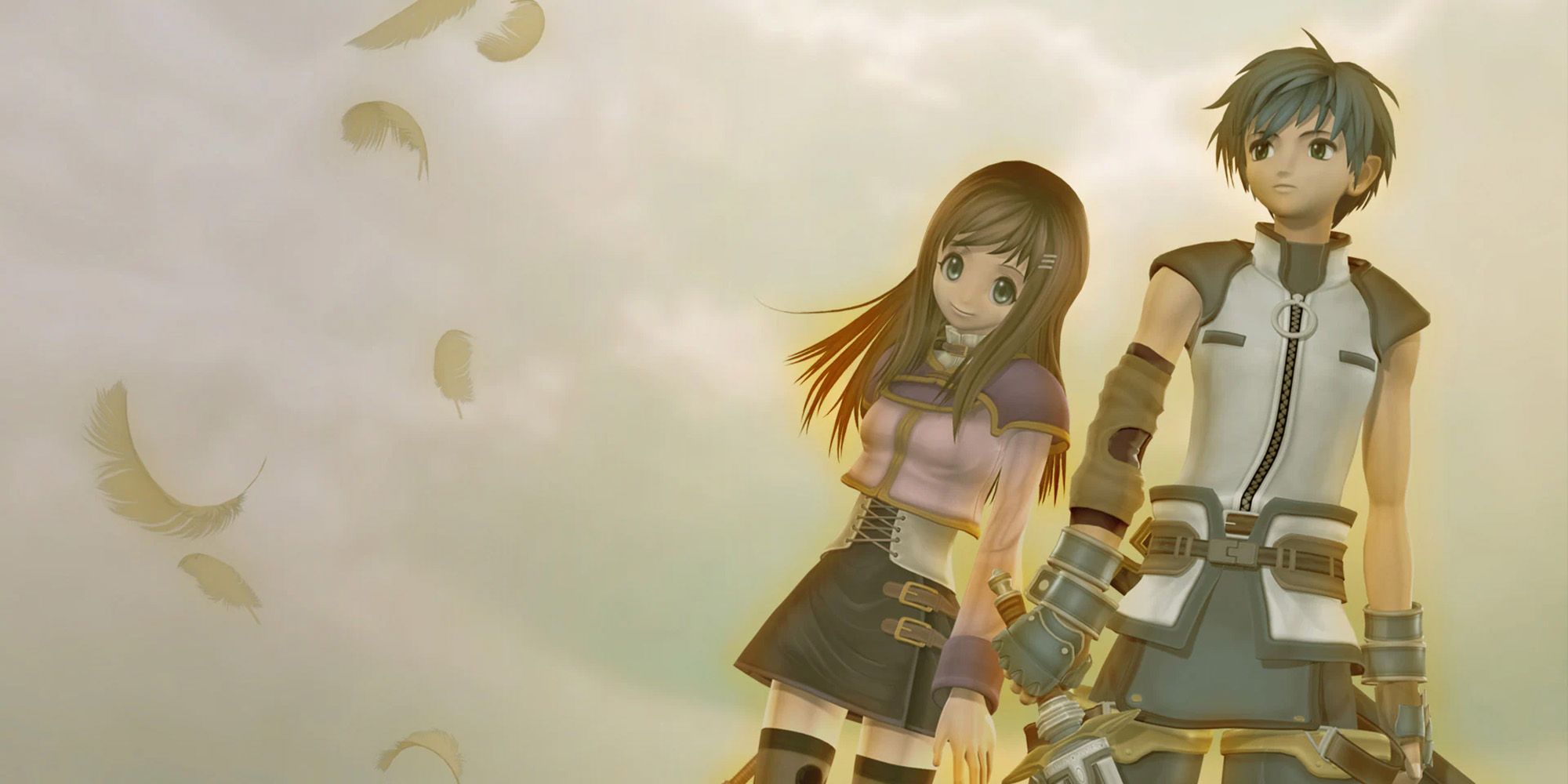 Star Ocean: Till The End Of Time is a role-playing game released in Japan in 2003, and in North America and Europe in the following year. It is the third game in the Star Ocean series and its story is placed four hundred years after Star Ocean: The Second Story.
The main character is Fayt Leingod, the son of a scientist, who is trying to stop a war started by an alien civilization and locate his family and childhood friend. The game features multiple endings and a fan-favorite combat system. It is considered one of the best RPGs on the PlayStation 2.
6
Final Fantasy 11 (2002)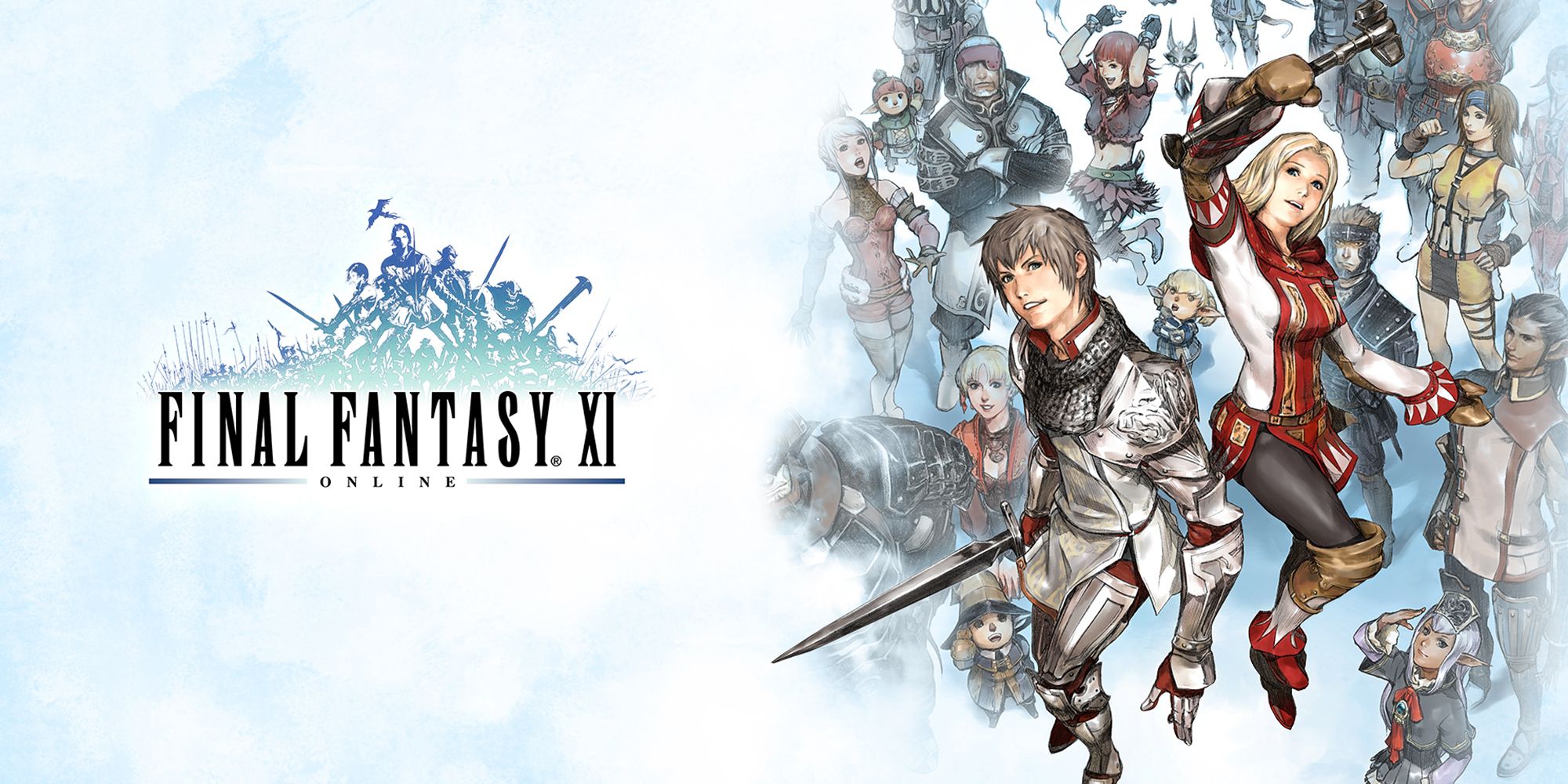 Final Fantasy 11 was an MMORPG that had active servers on the PlayStation 2 console for more than a decade. It was released in 2002 and was the first Final Fantasy multiplayer in the long-running series.
The game was set in the world of Vana'diel, and it allowed players to create their own characters and embark on adventures with other players from around the world. One notable feature is that Final Fantasy 11 allowed fans to have in-game hobbies, such as raising Chocobos, gardening, or collecting sea creatures. After more than twenty years since its release, this game continues to be a pillar of the Final Fantasy series.
5
Kingdom Hearts (2002)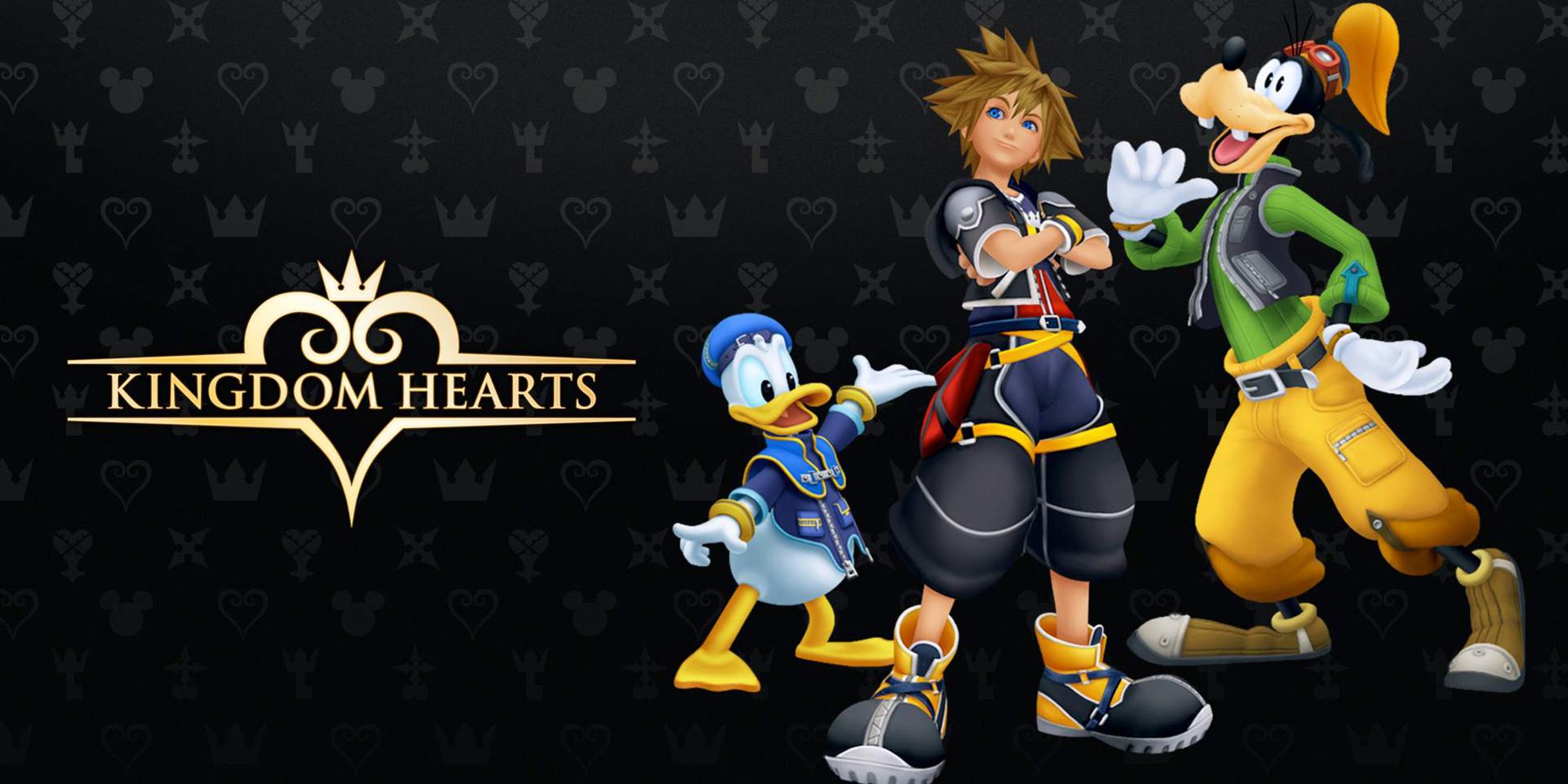 Kingdom Hearts follows Sora's journey as he travels to various Disney-themed worlds, fighting evil creatures named Heartless and trying to restore peace. He teams up with two Disney Castle representatives, Donald Duck, and Goofy, and together they try to solve the crisis that keeps growing on Destiny Island.
RELATED: Action RPGs To Play If You Like Kingdom Hearts' Combat
Kingdom Hearts quickly became a fan favorite and spawned numerous sequels and spin-offs, mostly due to its memorable characters and engaging story. It is considered a financial success, being one of the most-sold games even to this day.
4
Kingdom Hearts 2 (2005)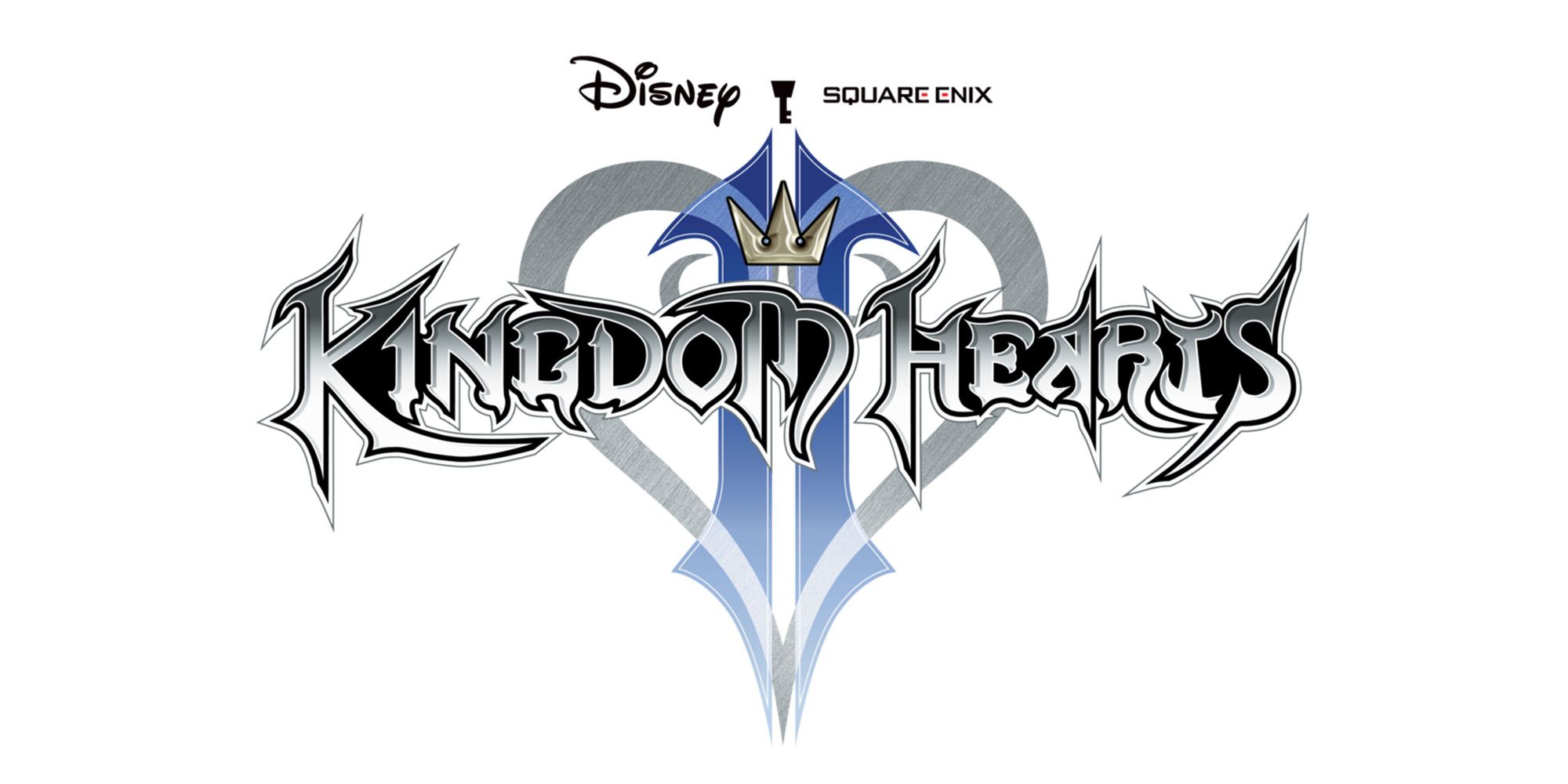 Kingdom Hearts 2 is an action RPG released in 2005 as a sequel to the original Kingdom Hearts game. It continues Sora's and his companion's story as they travel throughout the magical Disney-themed world, fighting Organization XIII and other villains.
The game features improved gameplay mechanics compared to the original, as well as a larger cast of characters and a deeper storyline. Kingdom Hearts 2 was well-received by critics and fans alike and is considered one of the best games on the PlayStation 2.
3
Dragon Quest 8: Journey Of The Cursed King (2004)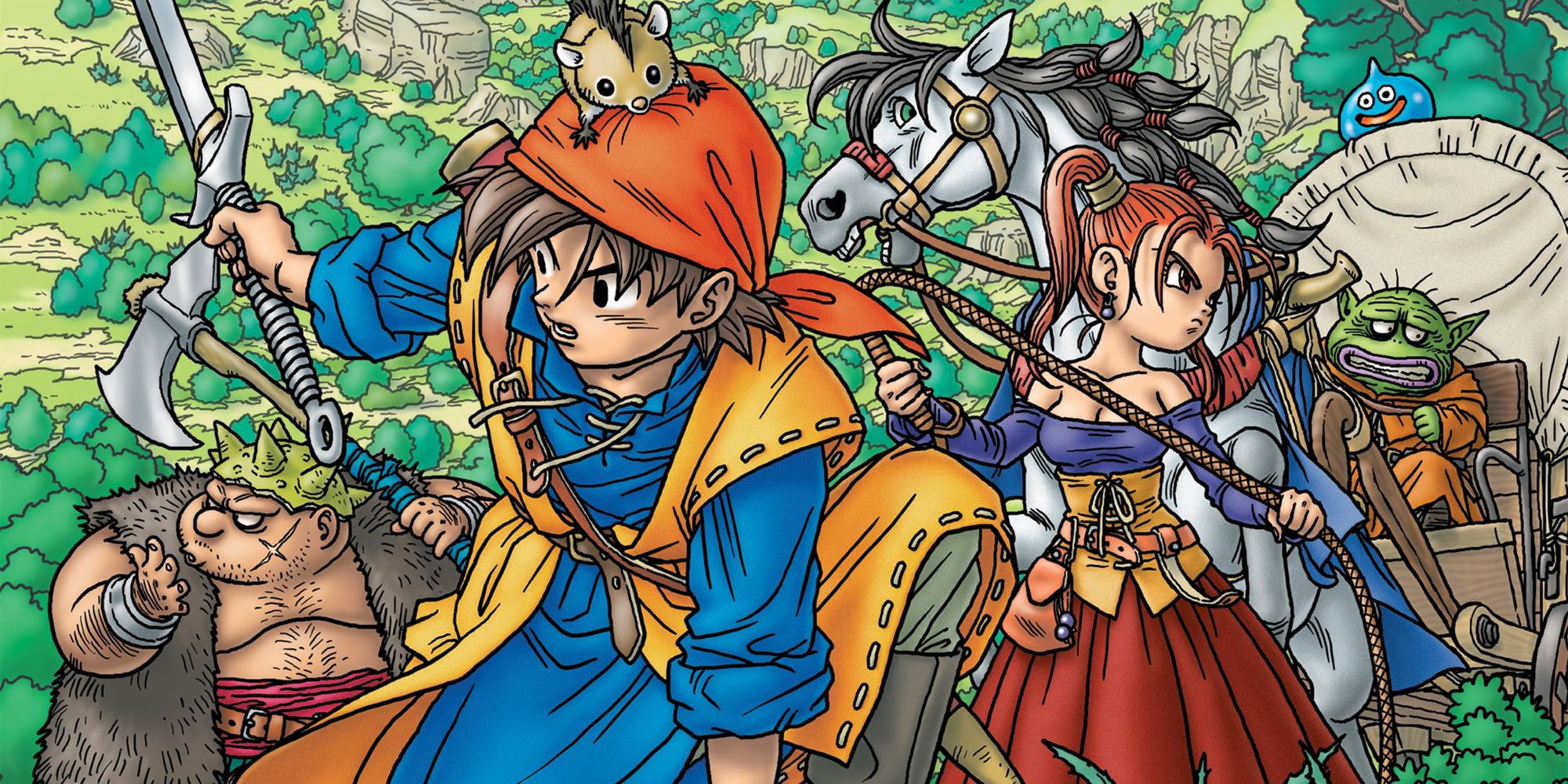 Dragon Quest 8 is the eighth main game in the series, known for its stunning picturesque world, and captivating storyline. As one of the most successful games on the PlayStation 2, many fans are disappointed by its absence on a modern console.
RELATED: Best PlayStation 2 RPGs Ever Made
Players take on the role of a young guard that becomes the silent hero of the story and fights to defeat the evil Dhoulmagus. An interesting side of this game is its history in North America, where it was originally known as Dragon Warrior, and had a complicated relationship with the popular game Dungeons & Dragons.
2
Final Fantasy 10 (2001)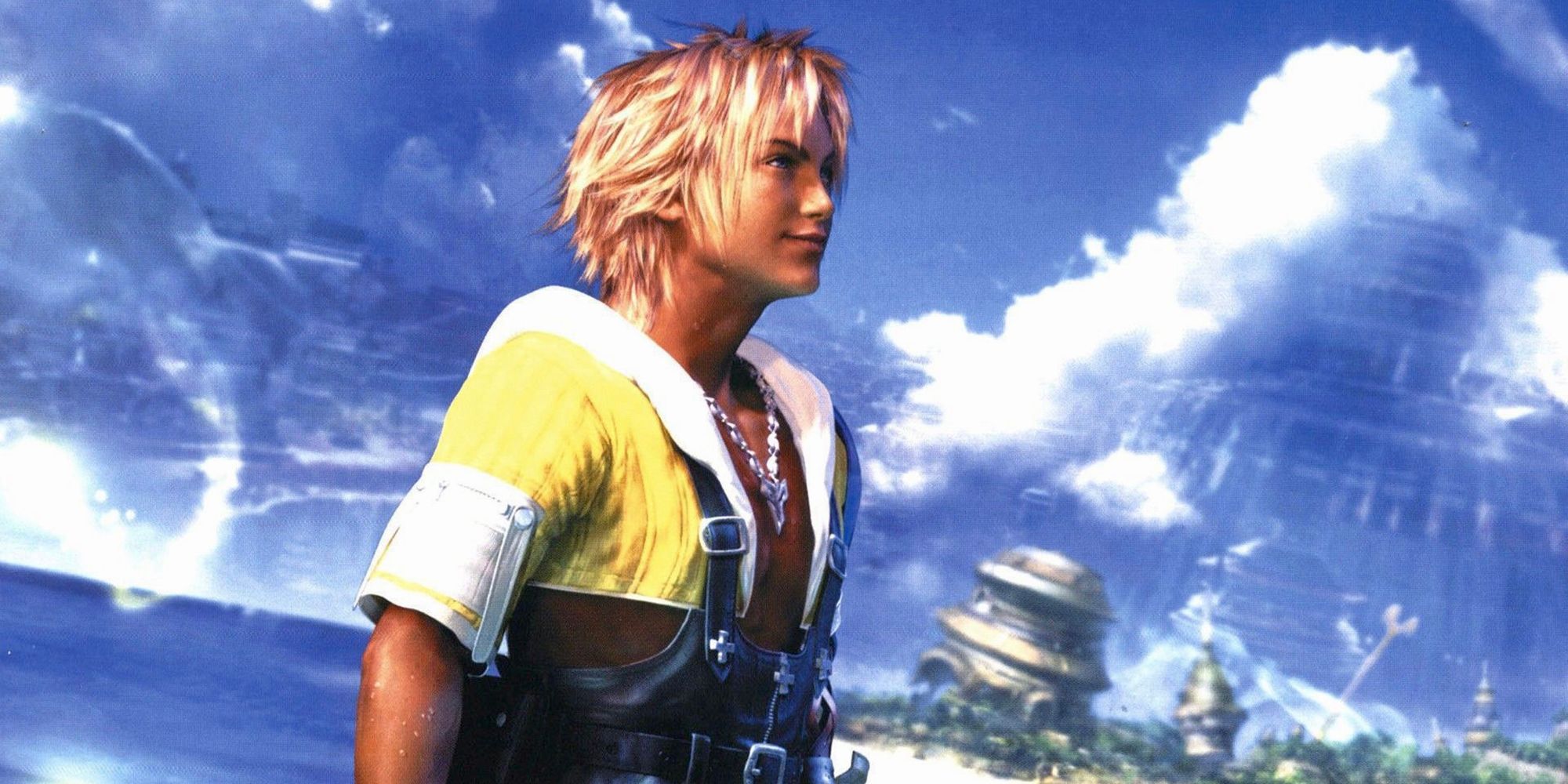 Considered an innovative and energetic game when it was first released in 2001, Final Fantasy 10 continues to be remembered fondly by most of its fans. While some players are comparing it to more modern stories and believe that it belongs to the 00s era, others are still praising it and consider that it can hold its own even in a modern setting.
The story follows Tidus, who along the way, meets a young summoner named Yuna, and together they embark on a journey to save Spira from a destructive force known as Sin. Decades after its release, Final Fantasy X is still known for its amazing soundtrack and impressive graphics.
1
Final Fantasy 12 (2006)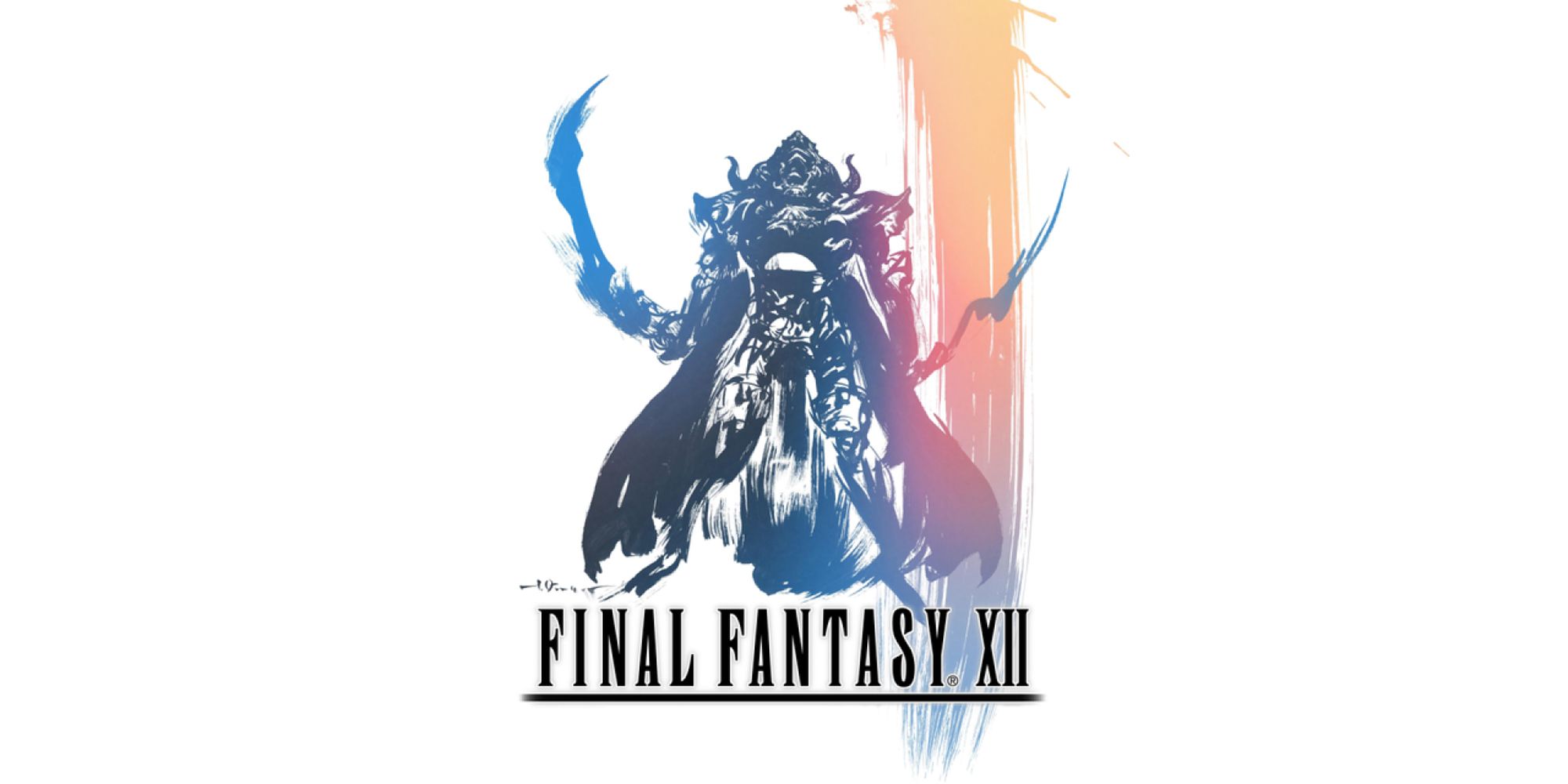 Final Fantasy 12 takes place in the fictional world of Ivalice, where players take control of a young adventurer named Vaan. United by Princess Ashe of Dalmasca, Vaan and other allies must find a way to stop the ongoing war between Archadia and Rozarria that threatens to consume everything around it.
The game offers stunning graphics and a great soundtrack, featuring the work of Hitoshi Sakimoto, who composed the scores for more than eighty games. Many fans consider it the game with the greatest dialogue in the series, and while some are frustrated by the battle system, others consider it a fun mix between active and turn-based combat. Overall, most of its players agree that Final Fantasy 12 is one of the best games that PlayStation 2 had to offer.
MORE: PlayStation 2 Games With Simple Stories But Deep Lore