Honkai: Star Rail is a video game built on years of experience in the limelight of live-service gaming. Developer HoYoverse certainly isn't a stranger to high-profile, ongoing titles – Genshin Impact remains one of the most popular and influential titles in its space. While Star Rail is a dramatically different experience overall, the similarities between the two games are almost entirely positives, with a polished cast of characters, intriguing story, and incredible depth of gameplay pushing the 1.0 launch into rarefied territory.
Honkai: Star Rail follows the Trailblazer, a player-controlled character who awakes under mysterious circumstances. They're quickly burdened with a power that is either highly sought-after or vilified by denizens of the game's universe, and rescued by the Astral Express – a group of world-jumping heroes who chase after Stellarons, the protagonist's power that also functions as a cancerous presence on any planet it's found.
Related: Honkai Star Rail: System Requirements For PC & Mobile
Honkai: Star Rail Has Learned From & Improved On Genshin Impact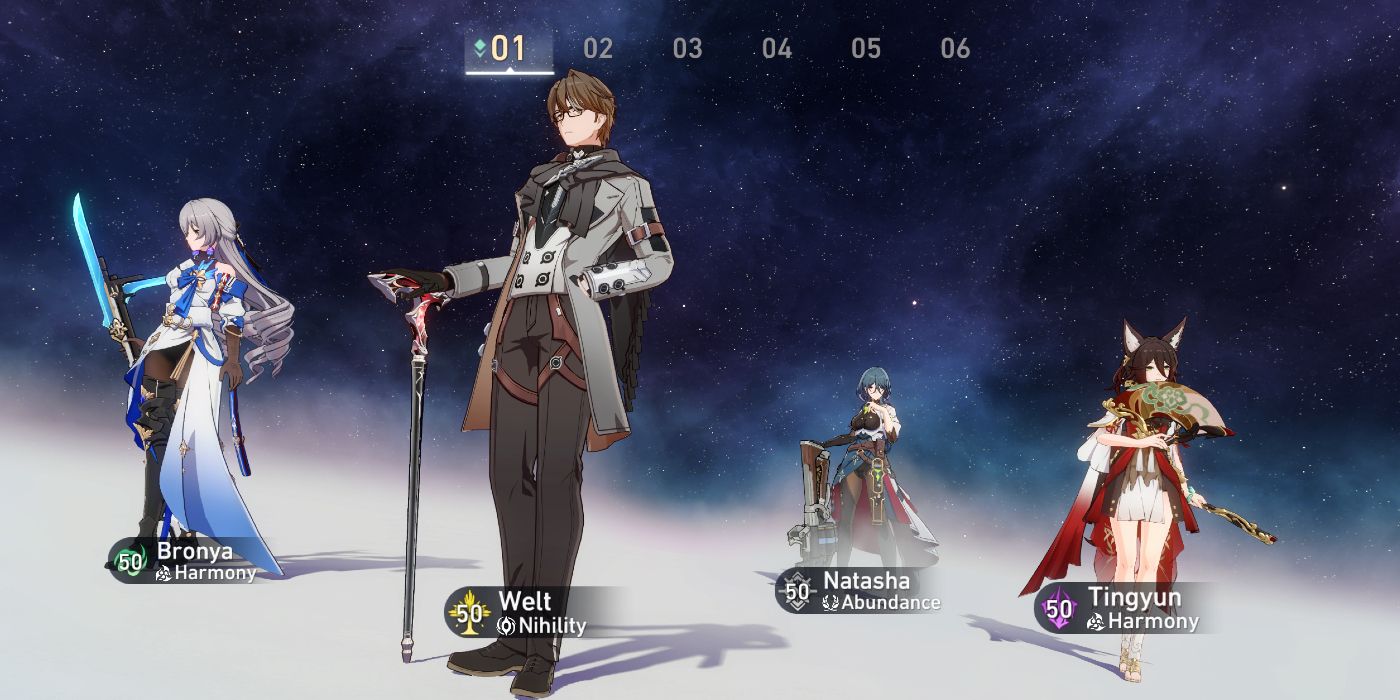 From the get-go, it's obvious that some of Honkai: Star Rail's design is informed by lessons that would have been learned from Genshin Impact's vocal player base. There's no Paimon-style character bumbling through scenes that would otherwise be emotional or intense – the closest thing is Pom-Pom, the Astral Express conductor, whose lack of presence in key plot moments makes them much more palatable when they do inject some humor into the narrative.
There's also simply more to do at launch in Honkai: Star Rail than expected. Aside from main story progression, there are a multitude of side quests, dailies, and character-specific story quests. Daily text messages from characters serve to add a bit of the mundane to an otherwise grand scope, with discussions about coffee helping ground the budding relationships as the Astral Express seeks to unseat sinister powers. Options to gather experience & crafting materials opens up early, and there's a familiar Trailblazer Level system that serves to gate content getting harder as players begin to complete more and more adventures.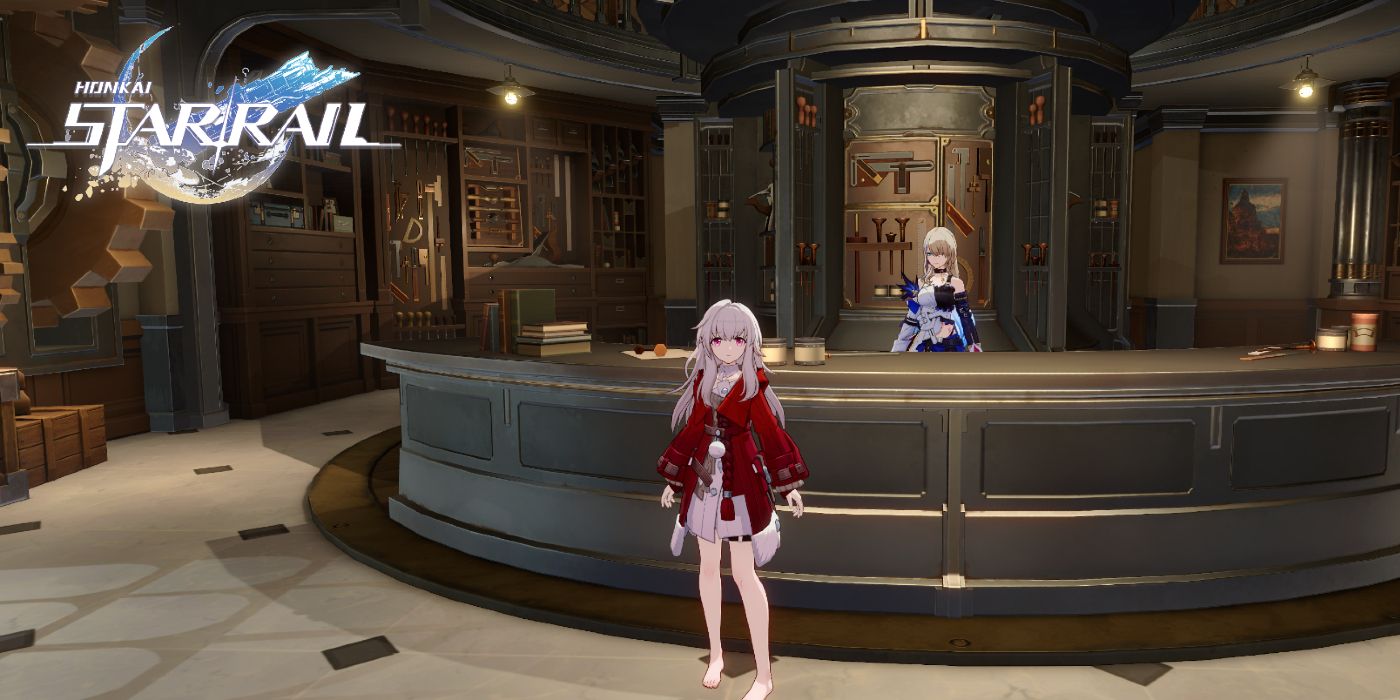 There are also boss fights, advanced material elite encounters, and the Simulated Universe for players looking for more to do. The Simulated Universe in particular is an addictive addition to play options that plays like a roguelite with progression – and rewards for players who engage with it. Equipment and crafting materials drop from enemies within, and players will be able to accumulate a collection of boons from deities in the Star Rail universe, like those who lord over the Path of Destruction or Path of Remembrance. While levels and character builds still matter, the Simulated Universe puts an emphasis on clever team building and the luck of a key boon as players progress. It's easily going to be one of the most enjoyable facets of Honkai: Star Rail.
Honkai: Star Rail's Combat Is Turn-Based Excellence

The turn-based combat itself is also an immediate joy, with seamless animations making the initial battles feel flashy and impactful even while they're largely getting players up to speed on Star Rail's gameplay systems. There are seven elements that serve as means to break enemy weaknesses, and balancing a team that's spread out with these elements while also functional represents a significant challenge. Traditional roles like tank and healer are somewhat subverted here – though there's obvious representations of both – and flexibility seems to be the name of the game when it comes to Honkai: Star Rail. The ability to swap teammates after previewing an enemy's weaknesses on the map helps ensure there are a minimum of ill-prepared fights that feel unwinnable.
Exploration in Honkai: Star Rail is linear, but maps are littered with things to do – collectibles, treasure chests, elite enemies, and puzzles populate most of them, which are closely equivalent to traditional JRPG dungeons. The cities that make up hubs for each world visited are interested and diverse, with plenty of lore scattered throughout for those who want to know more about what the universe the Trailblazer inhabits looks like.

The entire concept of the game, from the way it tackles content variety to its battle system, also feels significantly more mobile-friendly. Whereas Genshin Impact can sometimes feel difficult to navigate during time-intensive ability swapping and movement-based boss fights, Honkai: Star Rail doesn't run into this issue. It's a bit of a battery drainer to be sure, but it's well-suited to mobile in a way that makes it feel significantly better to play on the go.
Honkai: Star Rail's Only Flaw Is The Obvious One

If there are any issues in Honkai: Star Rail, they stem from its status as a gacha game. Drop rates are predictably pretty stingy for 5-star characters, which is further complicated by the presence of Star Rail Light Cones, the game's version of weapons from Genshin Impact. These also need to be rolled on, which can make finding an optimal build quite expensive unless someone gets lucky. Energy requirements also make it feel like Honkai: Star Rail is unnecessarily gating players away from its content – limited runs of the Simulated Universe or for materials can feel like a negative element. This is compounded by the fact Star Rail isn't open-world, which means players won't have the same ability to wander around and simply find things that they have in games like Genshin Impact when their energy system is depleted.
Those issues aren't directly related to the core of Star Rail, however, which shines as brightly as any of the celestial bodies it tasks players with visiting. The quality of content at launch is, quite simply, incredible – it really looks, feels, and plays like a live service game that has already been out for years. Its turn-based combat might, tragically, not be for everyone, even in spite of its depth of tactics and highly customizable loadouts. That should be something everyone decides for themselves, however. Honkai: Star Rail is a must-play 2023 release that could very well become the next big thing in live service games, and will, if nothing else, become one of the better RPG releases in recent memory.
Source: Honkai Star Rail/YouTube
Honkai: Star Rail is available now on PC, and iOS & Android mobile devices. Screen Rant was provided access to an early access Media server for the purpose of this review.