Valve's Steam Deck has turned out to be a popular gaming handheld that has drawn the attention of Asus with its forthcoming ROG Ally. The Steam Deck comes standard with a 64GB eMMC and is available with an optional 256GB or 512GB NVMe SSD. However, if you want to upgrade to more internal storage, your options are somewhat limited due to Valve's use of the M.2 2230 form factor for the SSD.
However, Corsair is throwing its hat into the ring with the new MP600 Mini (opens in new tab) (PCIe Gen4 x4), which uses the smaller M.2 2230 form factor. The SSD uses the Phison PS5021-E21T controller, rated for 4800 MBps of throughput in sequential reads and 4,800 MBps in sequential writes. In addition, random reads and writes are listed at 850,000 IOPS and 1,100,000 IOPS, respectively. For comparison, the 1TB Force MP600 M.2 2280 SSD uses a Phison PS5016-E16 controller and is rated for up to 4,950 MBps in sequential reads and up to 4,250 MBps in sequential reads.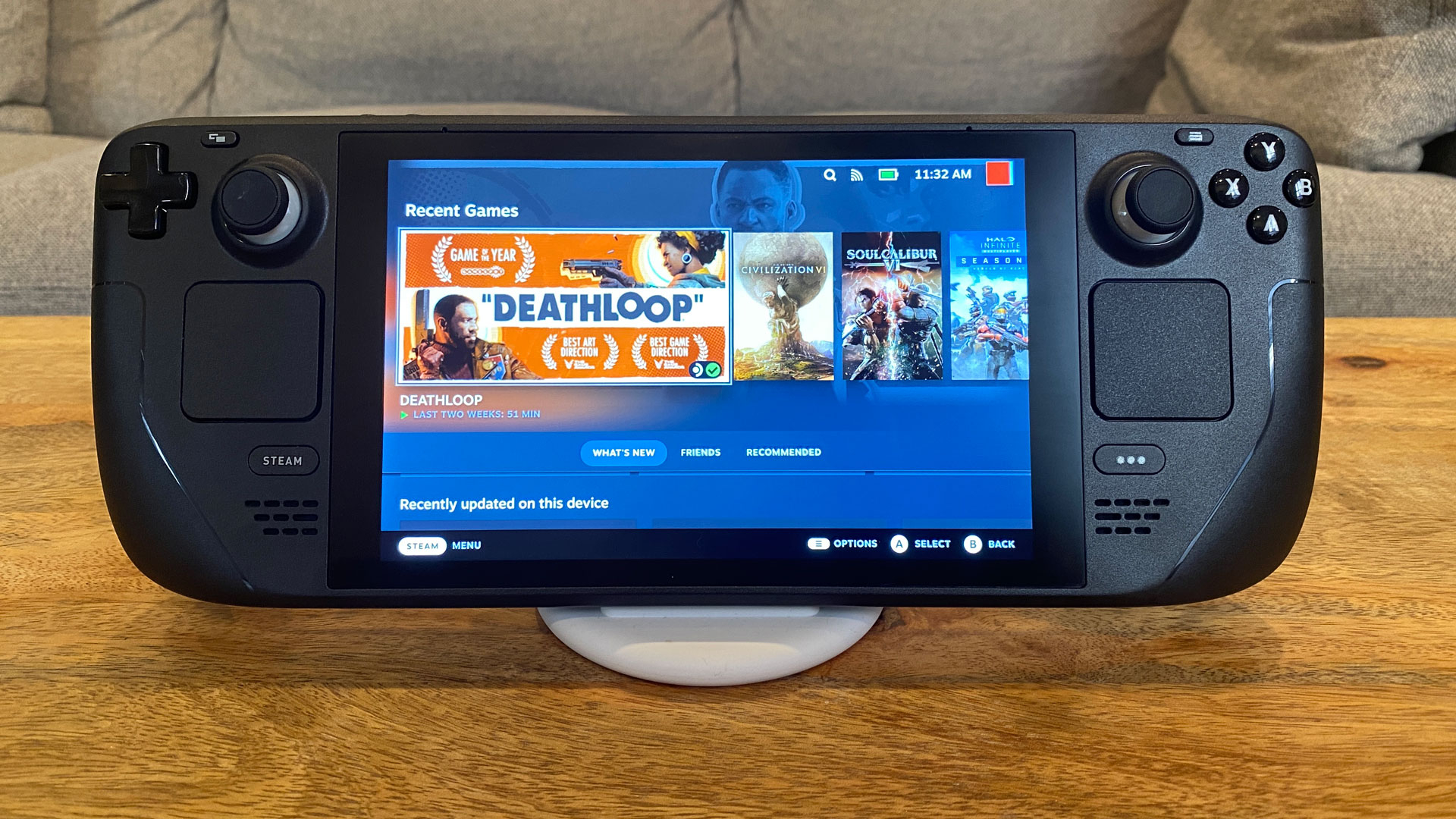 However, remember that all Steam Decks ship with a PCIe Gen3 x4 interface, which is theoretically capable of 4 GBps of throughput, with most drives topping out at around 3.5 GBps. And in certain instances, the 256GB and 512GB NVMe SSDs shipping with Steam Decks use a PCIe Gen3 x2 interface, halving maximum theoretical throughput to 2 GBps. In any case, rest assured that the MP600 Mini is more than capable of serving as a replacement SSD for the Steam Deck. 
While Corsair currently lists the MP600 Mini on its website, we couldn't find any U.S. retailers with the SSD in stock. In fact, we only found a listing at the Danish retailer ProShop (opens in new tab), where the MP600 Mini is priced at 119 euros, which is roughly $130. The retailer expects to have stock in on May 5th, so perhaps we'll start seeing U.S. retailers with availability around that time.
However, if you need an M.2 2230 SSD right now for your Steam Deck (or Microsoft Surface, as Corsair conveniently points out), you can grab a 1TB Inland TN436 (opens in new tab) for $119 or a 1TB Sabrent Rocket 2230 (opens in new tab) for $159.99 at Amazon.