In an announcement from EA (via BusinessWire), The Sims 4 has set a franchise record, having reportedly reached over 70 million players. That's quite the feat, and also means that The Sims 4 has more players than there are people in the United Kingdom.
The most successful launch week for an expansion pack yet, here's the trailer for The Sims 4's Growing Together.
The Sims 4 launched just under a decade ago, in 2014. Recently, EA also revealed its upcoming Project Rene, which is the working title for what will, undoubtedly, be The Sims 5. That news is no dampener for The Sims 4, though, which has a committed community of Simmers who create impressive builds, tell engaging stories, and ultimately, have fun.
The announcement of The Sims 4 having reached 70 million players makes it the most-played game in The Sims 23-year franchise history. In addition to the news, the most recent expansion pack – Growing Together – has seen the most successful launch week of The Sims 4's various expansions and kits.
Again, this is quite the feat considering The Sims 4 has over ten expansion packs, and even more paid kits and packs to choose from.
In EA's announcement, executive producer of The Sims 4, Phillip Ring, shares that "it's incredible to see how much our community has grown over the past eight years, and our players continue to inspire us with the countless ways they explore life in The Sims 4."
"We know The Sims 4 continues to be a creative outlet for people, and our team strives to deliver new and innovative gameplay content that empowers our players to embrace the chaos that comes with self-discovery."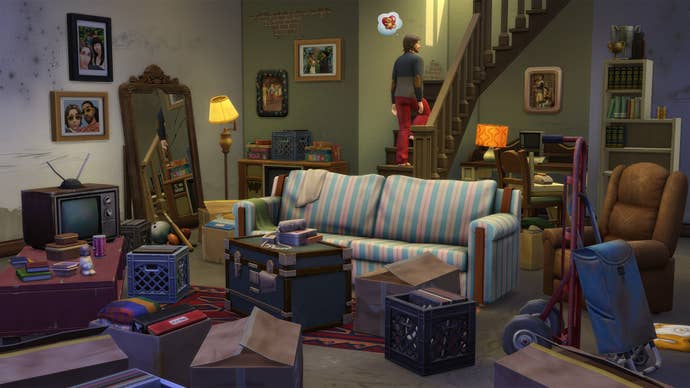 That's not all for The Sims 4, either, which has also revealed two new paid kits that will be available for the game soon. The Greenhouse Haven and Basement Treasures kits will allow Simmers to build the gardens and/or comfy basements of their dreams, packed with items for green-thumbed Sims, and cosy furniture to adorn those barren basements.
Are you one of the many 70 million players that has dipped their toes into The Sims 4 over the years? I've certainly dabbled here and there.