The iconic Evil Dead actor of Ash Williams, Bruce Campbell, has some bad news regarding the possible appearance of the character in the in-development Mortal Kombat 12. When it comes to guest fighters, Mortal Kombat has a number of iconic characters across several franchises that have made an appearance. From Freddy Kruger and Spawn to even the Terminator, there are tons of recognizable IPs that have made it into the roster. However, one fighter that has eluded the series is Ash Williams from the Evil Dead franchise.
The closest fans have gotten to possibly seeing the iconic horror protagonist in the game was with 2019's Mortal Kombat 11. There were several leaks and speculative rumors throughout 2020 that pointed toward Ash Williams being in consideration. Despite the mountain of evidence, Ash Williams never ended up being added to MK11, much to the dismay of fans. With Mortal Kombat 12 currently in development, fans are wondering if there could be a chance to see him added. Unfortunately, the iconic Evil Dead actor appears to have shot that down.
RELATED: Mortal Kombat 12 News Could Be Coming Sooner Than Expected
In an interview with AV Club, Bruce Campbell was asked if he'd be open to his character making an appearance in the fighting game. Campbell very pointedly shot down the idea, saying instead of Ash appearing in other games, the inverse should be happening, where guest monsters like Freddy Kruger and Jason Vorhees should be appearing in The Evil Dead video game. "You should be able to play as Freddy. You should be able to play as Jason and then have Ash fight those guys," says Campbell.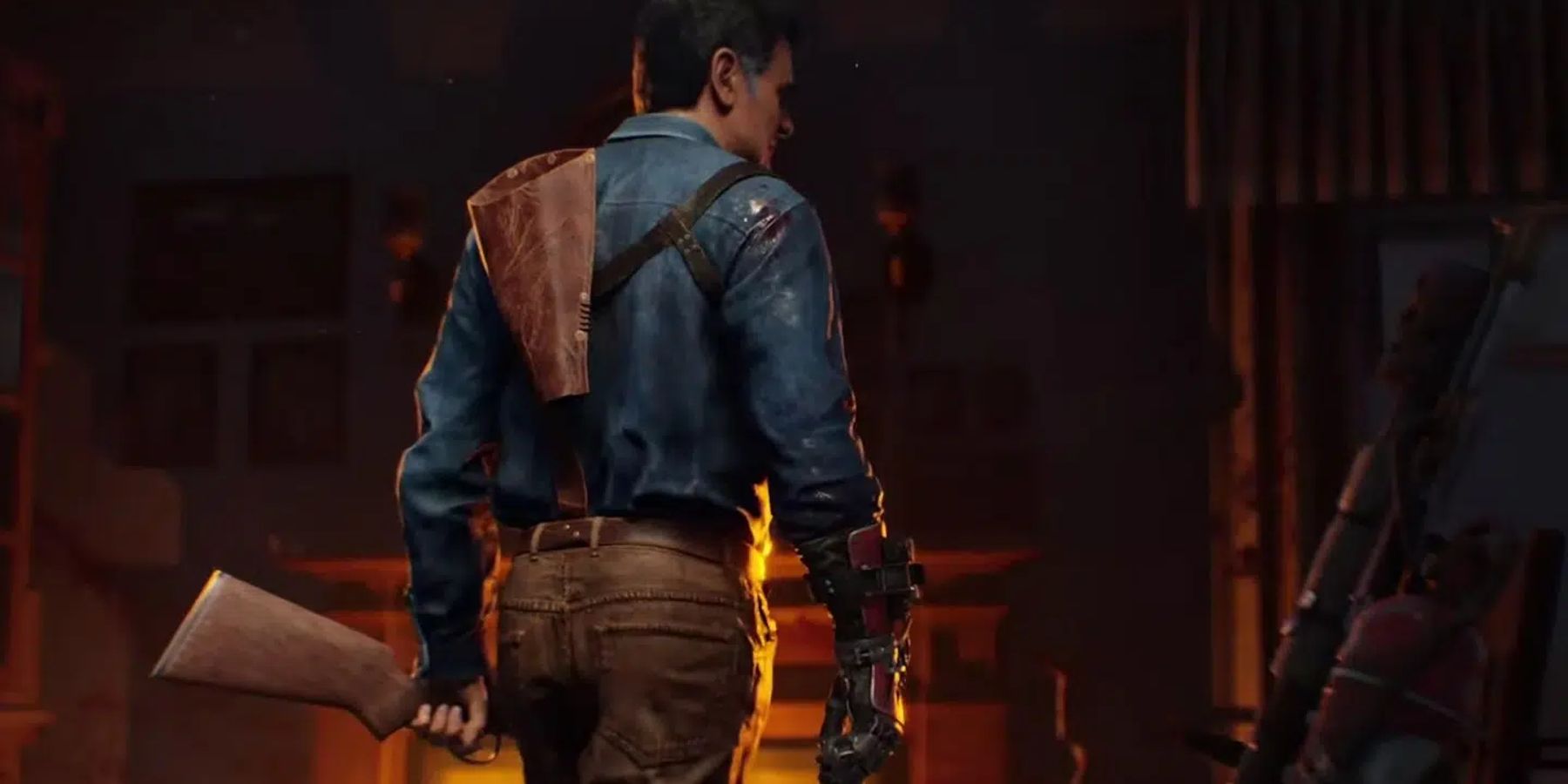 He concludes with the statement of not being interested in loaning Ash Williams out to anyone, and that they'd need to "come to our house" instead. Based on this, it seems like any crossovers with Ash Williams seem to only be possible when it is crossing over with The Evil Dead itself. This is slightly strange, as the character was a skin for Fortnite and appeared in Dead by Daylight. With regard to Mortal Kombat 12 at least, this will likely disappoint several fans who wanted to see him playable.
This mindset is likely why there was lingering evidence of the character being in the previous game, but ultimately was never added. Mortal Kombat co-creator Ed Boon once discussed the difficulties in trying to get Ash Williams, with this comment from Campbell seemingly putting the nail in the coffin regarding any possibility of Evil Dead guest fighters in Mortal Kombat 12. While there are a number of different guests that can be featured, it seems like the Evil Dead franchise won't be one of them.
Mortal Kombat 12 is currently in development.
MORE: Mortal Kombat 12 Should be the Smash Ultimate of NetherRealm's Universe
Source: AV Club (via EventHubs)