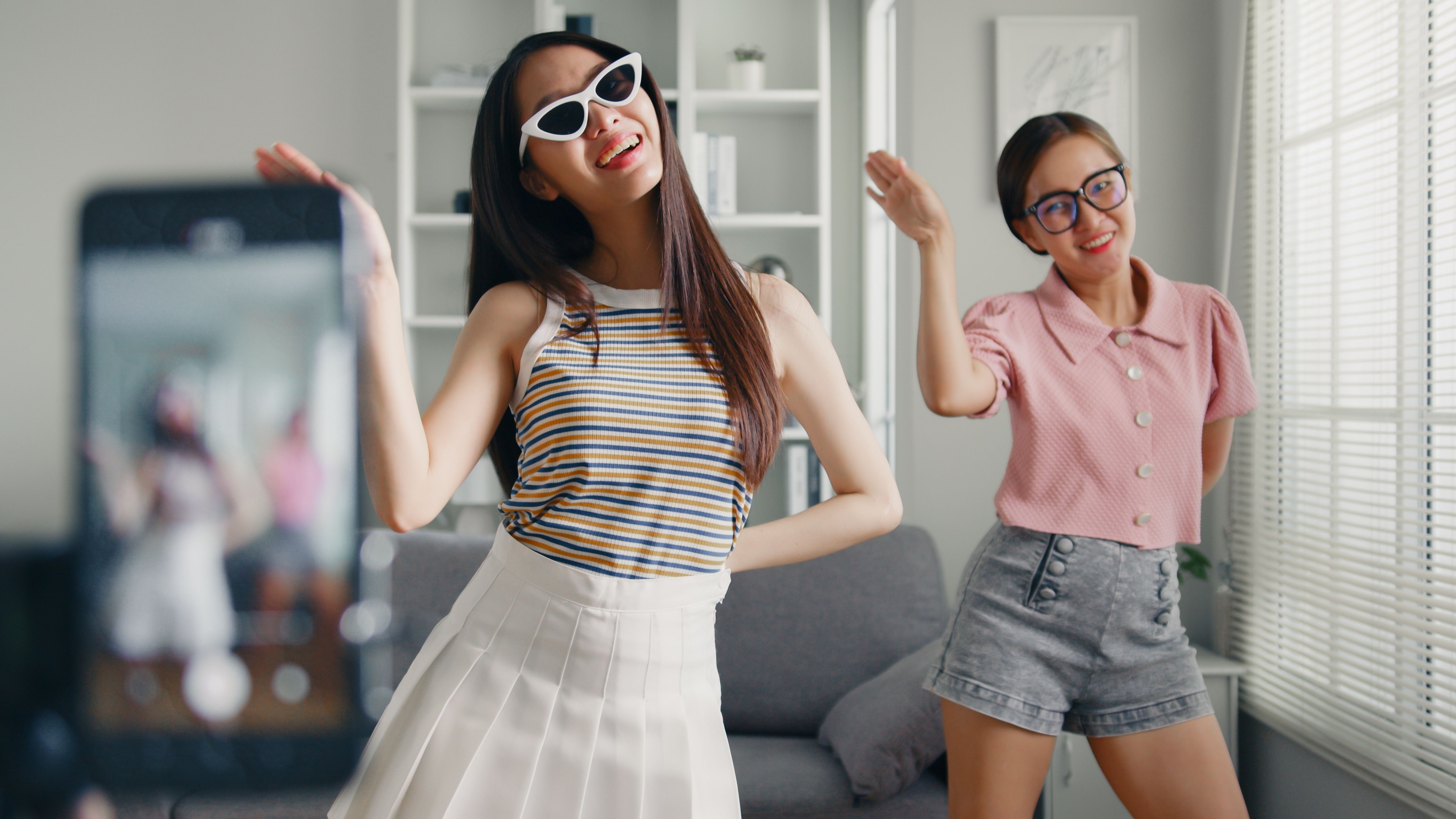 Content creators, particularly TikTok stars, are tasked with always coming up with the next video. The grind never stops and every new upload has to be different from the last. However, everyday creators have dipped their toes into the world of ChatGPT and are now using the Artificial Intelligence (AI) bot to help them with captivating content that appears to be winning them those all-important views.
NBC News spoke to the content creators on TikTok who have embraced ChatGPT into their creative workflow and how it has boosted not only their numbers but their fan's enjoyment of their page. Barry Enderwick is known to his 300,000 followers as SandwichesofHistory, and has built a niche but intimate following online by filming himself making sandwiches from different time periods and countries.
While that series has now ended, he's created a new series called "Sandwiches of future history" – with the help of AI. The new series has Enderwick posting sandwich recipes generated by ChatGPT, the artificial intelligence-powered bot that has dominated the internet. The first sandwich ChatGPT came up with included eggs, avocado, and chocolate spread – an alarmingly strange combination that he said was actually surprisingly delicious.
 
@sandwichesofhistory

(opens in new tab)


♬ Disco 2000 – Pulp

(opens in new tab)
Enderwick told NBC News he "wanted something unique" when he came up with the ideas, and what better place to get incredibly unique and niche ideas than ChatGPT? He goes on to say "I'd say 'write me an unusual sandwich recipe' and that led to the sandwiches that I've gotten so far… for me, the goal is to generate something that's not totally available but also not something that's just beyond the pale."
While ChatGPT may be concerning to some, content creators seem to be embracing the bot and have shown time and time again that the key to online success (though fleeting) is bouncing off the bot's ideas and outputs. 
Bryan Harlett has recently gone viral and built a huge devoted following for using ChatGPT to write scripted fan fiction about the television show "Gilmore Girls" on TikTok.
His most popular video has racked up over one million views and is a video of a fictional phone call between two of the main characters. Harletts' strategy when he makes the videos is not as simple as the sandwich content and requires a lot more work, but obviously the effort bears more fruit.
 
@bryanhartlett

(opens in new tab)


♬ Gilmore scene intro – Bryan Hartlett

(opens in new tab)
Harlett feeds detailed descriptions of the characters and the desired scenes into ChatGPT, then uses the dialogue written by the chatbot with photos and recorded voiceovers to bring the scene to life.
Fans of the show have flocked to his account, both shocked by the accuracy of the scenes and grateful for the new content for their show even if it was fan made. He notes that "if you were just to type into ChatGPT 'write me an original Friday night dinner scene for an episode of "Gilmore Girls" it will definitely spit out a conversation … but the humor isn't quite there."
It took time to develop each character's voice and create the same humor fans love but eventually, he got it down and has made dozens of episodes.
How do you do that?
So, if you're an up-and-coming content creator or someone who wants to dive into the world of TikTok and make content for your community (like the fanfiction made by Harlett) there's no time like the present. All you need is a ChatGPT account and an idea.
You can definitely build a following just by playing around with ChatGPT and posting you're funny or interesting results, following your fans' requests, and having a lot more casual fun. Or, you can take a bite of SanwichesofHistory's erm… sandwich and try recreating the interesting things ChatGPT comes out with, whether food recipes, outfits, music, and loads more. Using the AI bot as a tool to assist your creation takes a load off the planning stage so you can get right into the creation.
Another option for making viral TikToks with ChatGPT would be taking its sillier moments and recreating them. You could ask for a song about the fattest dog in the world, produce it, sing it, and become the next viral TikTok sound, or you could brainstorm and create your own micro-show on the platform, with made-up characters and plotlines straight from ChatGPT.
If I were to create my own show, it would be about two old women that sit on the porch and tell each other stories from their past that take ridiculous turns, spell out bad omens, make funny references, and are aided by ChatGPT.