Stardew Valley, the reigning champ of cozy gaming, is poised for a content refresh. Stardew creator ConcernedApe (developer Eric Barone) confirmed this week on Twitter that version 1.6 is on its way, sticking to the plan for an update that he originally announced in June 2022.
The Top Ten Most Played Games On Steam Deck: January 2023 Edition
Barone didn't share a release date, and he did not respond to Kotaku's request for comment, but he did provide a general idea of what to expect.
1.6 will most benefit modders
"It's mostly changes for modders (which will make it easier & more powerful to mod)," he said. "But there is also new game content, albeit much less than [update] 1.5," including added dialogue.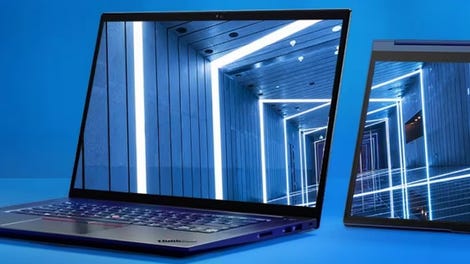 Up to 69% off
Custom Lenovo Laptops or PCs
Pick your processor, RAM, GPU, and more
Whether you are in the market for a new laptop or desktop or if you a specifically looking to build something to game on, you can do so here and you'll save up to 52% off.
Stardew's most recent giant update, 1.5, rolled out to PC players in 2020, but mobile gamers received it only this year, partially due to it being "a completely new rewrite of the mobile app," Barone said on Twitter in January.
It makes sense that 1.5 took a few years to sift through—it "essentially doubled the content already present," Kotaku editor Lisa Marie Segarra wrote this spring, imparting ample fuel to Stardew's already faithful fans, even several years past the game's release date.
"Maybe it's because Stardew Valley attracts players who don't consider themselves 'gamers' (though I would argue playing Stardew Valley means they are, in fact, gamers) who aren't likely to rotate between titles," Segarra said, "but it seems people never put the game down."
Read More: Stardew Valley Shows No Signs Of Slowing Down 7 Years On
Another update, even one that's a fraction of 1.5's size, should be good news for these players whose love is simple, requiring not much other than more Stardew.
Temporary bad news for Haunted Chocolatier
But there's a tradeoff. Barone said he would momentarily take a break from Haunted Chocolatier, ConcernedApe's newest, more creepy role-playing game project, to complete Stardew's 1.6 update. He hasn't given a release date for this, either, so fans will have to keep waiting to assuage their spooky sweet tooth. He did recently offer an additional piece of context, though: "the town is on the water and there are docks." Uh, good enough, I guess.