Drag fans can choose from a fine variety of great racing games in which they can customize their cars while competing in some of the most exciting races in gaming history. From off-road races and city competitions to driving around in new and exciting countries and gaming worlds, racing fans can put their driving skills and reflexes to the test.
RELATED: Great Top-Down Shooter Games On Steam That Deserve More Attention
These fun drag racing games can be challenging for new players; however, casual gamers who prefer more chill and retro kart racing games can also find something entertaining and fun. No matter if a player is just a beginner or an experienced player because these creative and visually breathtaking racing games will provide them with hours of unforgettable playtime.
Updated January 3, 2023, by Via Erhard: Thanks to imaginative and visually stunning drag racing games players of all types can get lost in realistic, fantasy-inspired, and futuristic worlds where they can test their driving skills. Steam has an excellent selection of the best drag racing games that'll challenge and push players while also immersing them in entertaining and stimulating worlds. Players can try blazing-fast drag racers or battle against other players from around the world while using their creativity to customize their rides. Some of these thrilling drag racing games transport their players back in time as well as into the future while also improving their reflexes and spatial awareness.
11
Assetto Corsa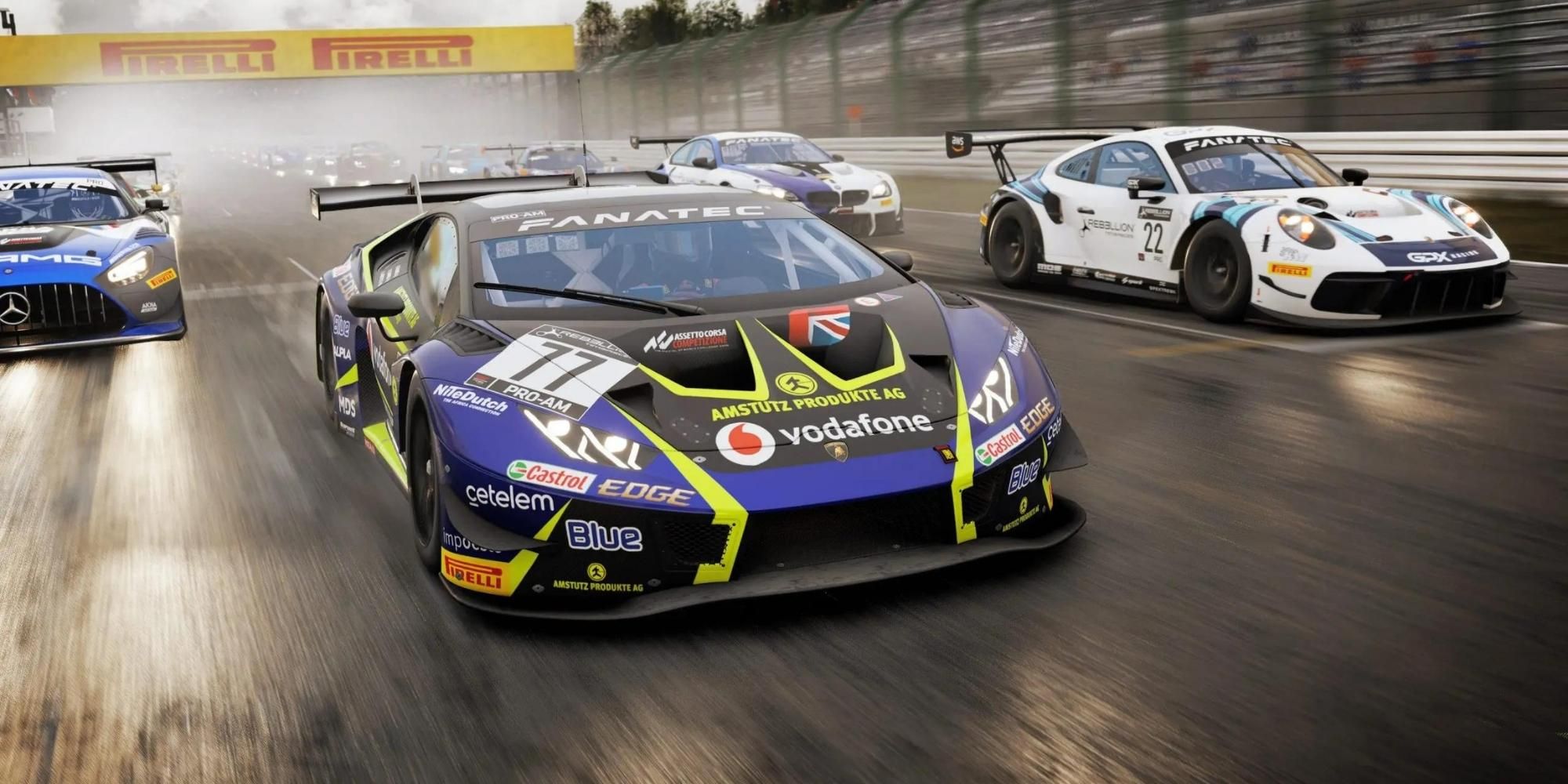 Assetto Corsa is famously one of the most popular yet hardest racing games ever created and lets its players explore a beautifully designed open world. This realistic racing sim has a fine selection of exclusive cars including Ferraris, Lamborghinis, and McLarens. It's a great choice for beginner and advanced players who are looking for a drag racer that provides a realistic driving experience.
Assetto Corsa can be played solo, in multiplayer, and in VR mode with all kinds of fun challenges, custom championships, and of course drag races. Players will also get a chance to drive these stunning cars on some of the most iconic real-world racing tracks that have been reproduced with great accuracy, including Monza, Imola, and Mugello.
10
Revhead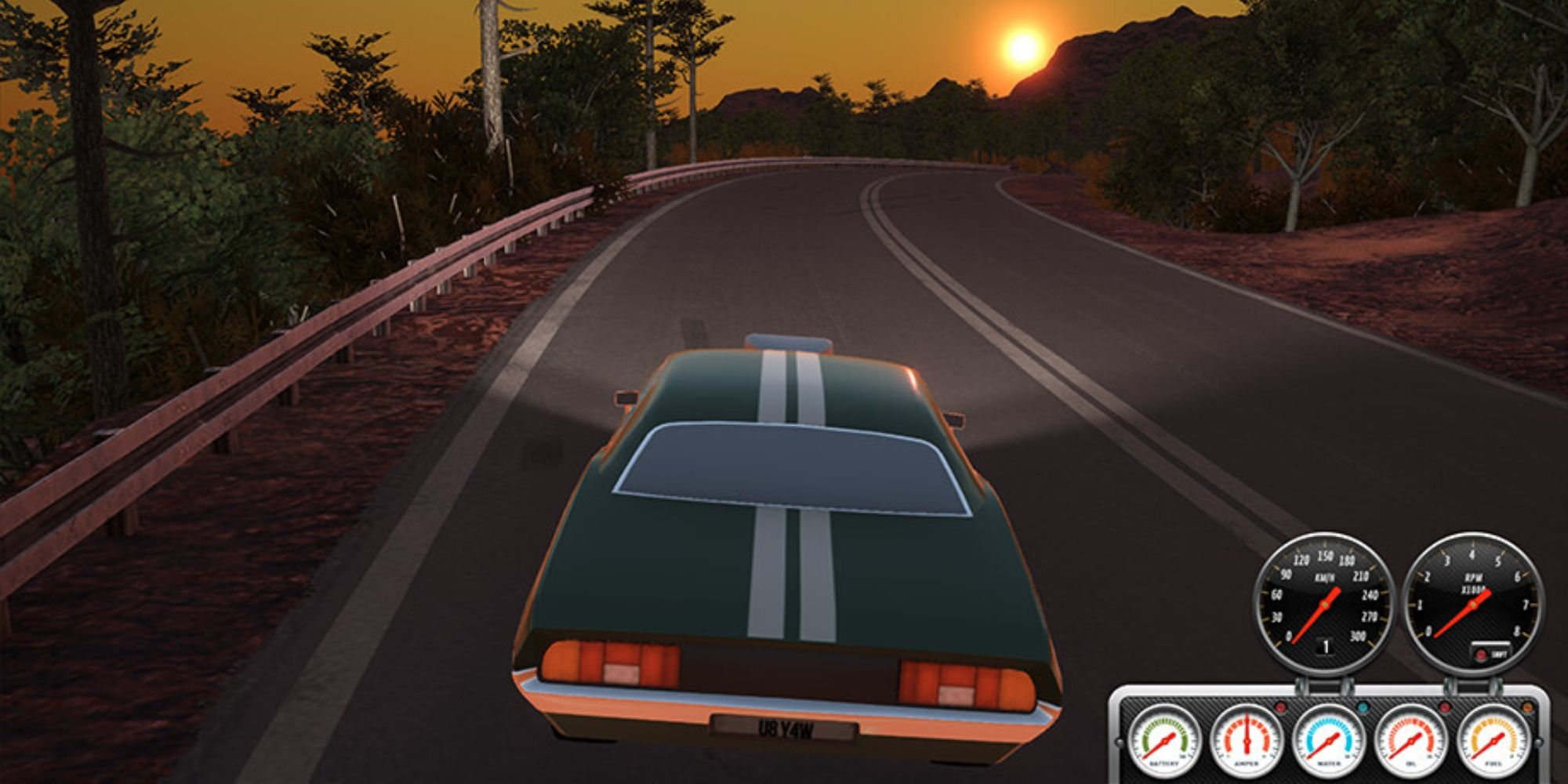 Thanks to Revhead, players will be transported to Australia and can learn how to build their own unique racing cars while exploring this fun racing sim's beautifully designed open world. During their adventures, players will not only get to race but also learn how to fix and tweak their cars to make sure that they'll perform well on the track.
RELATED: Obscure PlayStation Games That Slipped Through The Cracks In 2022
Players can also explore more than seventy race events with a fine selection of unique locations including fun drag tracks. Revhead is a realistic drag racing game that's perfect for players of all levels who not only want to speed through tracks but also build and manage their own race cars.
9
BallisticNG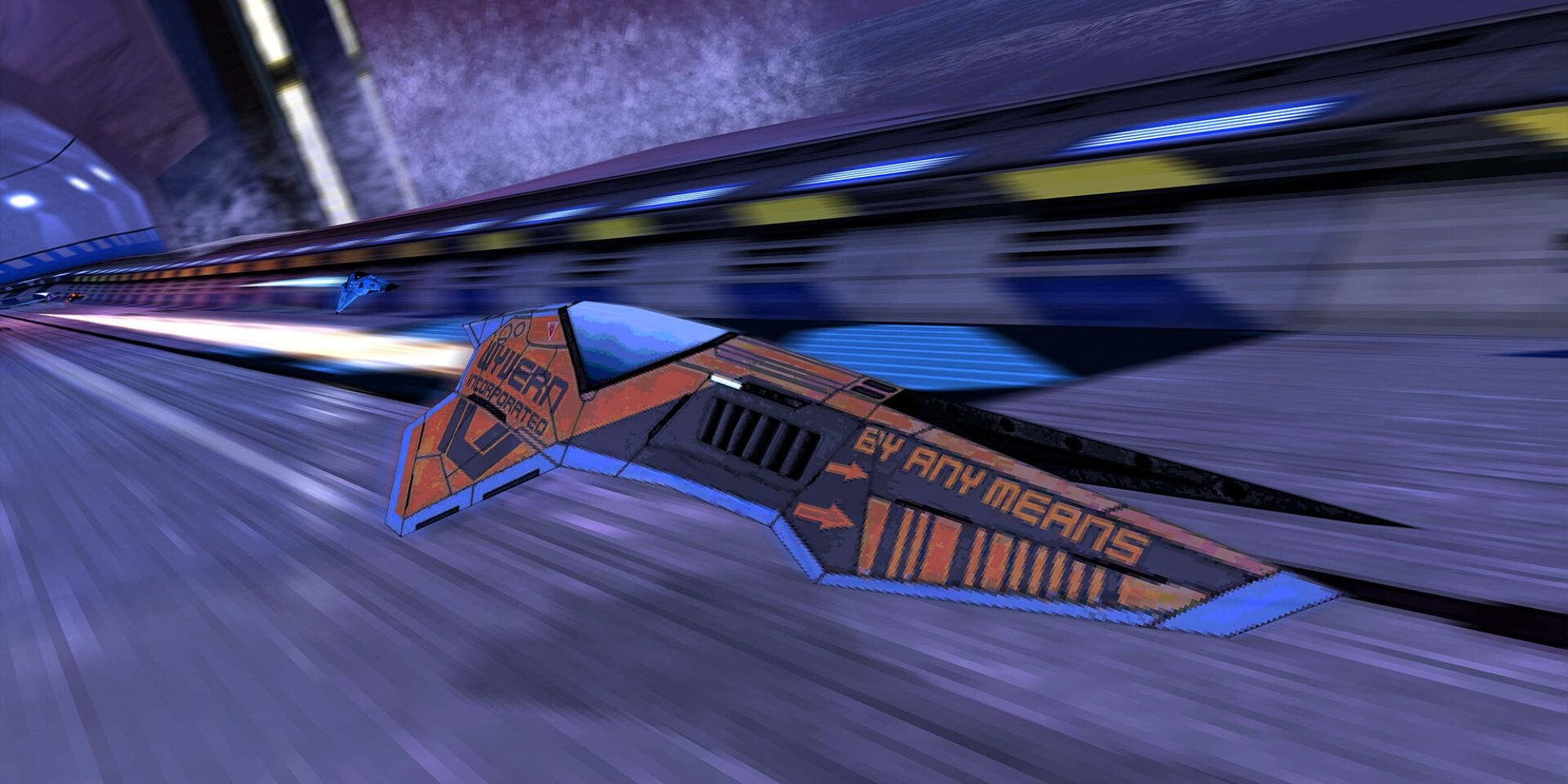 BallisticNG is one of the highest-rated futuristic racing games on Steam with a stunning design and fast-paced races that'll challenge even the most avid racing game fans. It's the perfect choice for those who love combat racing games and want to test their skills not only on land but in the air too.
Gamers can go on their adventures in this atmospheric anti-gravity combat racer solo or try its multiplayer and VR mode. BallisticNG also has a unique feel that mixes futuristic and retro designs and has a great selection of tracks and races for players of all levels.
8
Hashiriya Drifter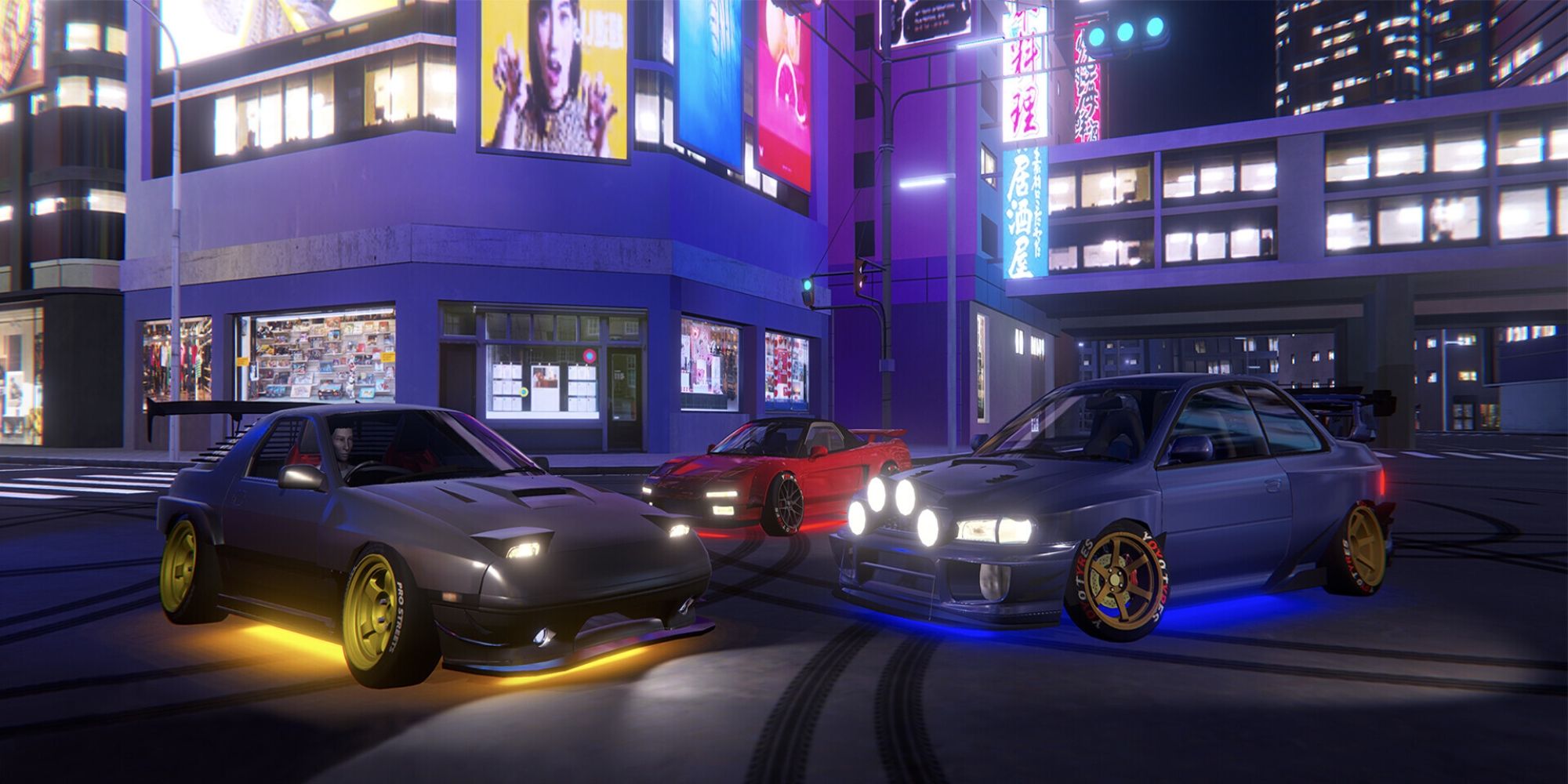 Hashiriya Drifter is a vibrant and realistic MMORPG combat racing sim with a beautiful open world that was inspired by 90s Japan. While it's a fairly challenging drag racing game it's still a great choice for casual and more experienced gamers since they can play against other players with the same skill range to easily improve their own skills.
RELATED: Games That Let You Play As A Firefighter
Players can choose from a wide variety of cars and go on highly immersive races. Hashiriya Drifter is a unique multiplayer drag racing game with realistic car damage and players can play against up to twenty people online. When it comes to the best drag racing games on Steam, they don't get much better than this.
7
Monster Truck Championship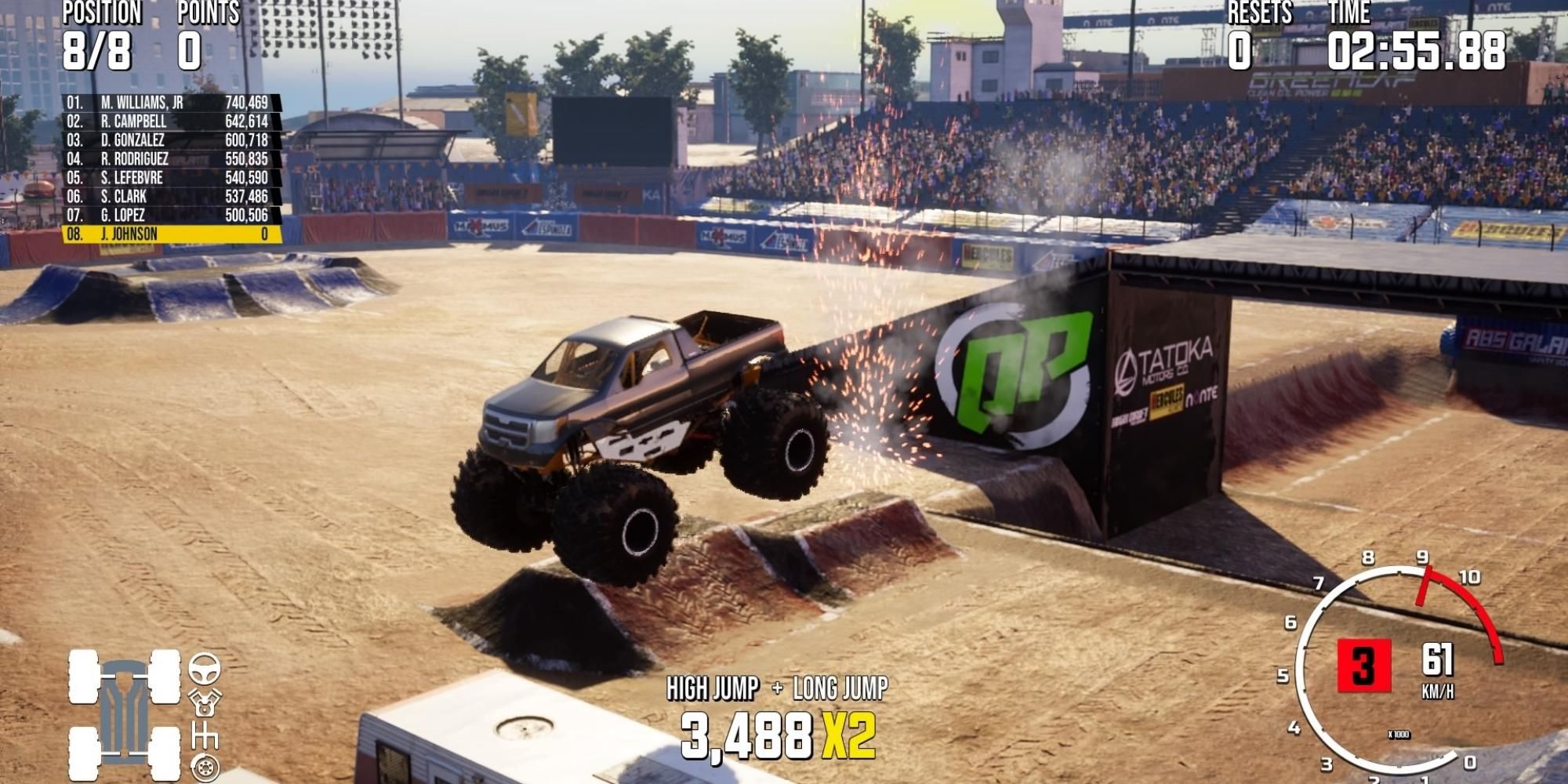 Monster Truck Championship is one of the most realistic drag racing games that lets players experience what it's really like to drive these beautiful and powerful beasts. Players can choose from sixteen customizable trucks and can drive in 25 beautiful arenas around the US.
It's a surprisingly atmospheric and even relaxing game since players can also crash and break stuff while learning how to drive these complicated machines. Gamers can also play in single-player or co-op mode and test their skills against some of the best players in one of the most fun drag racing games.
6
DRAG Outer Zones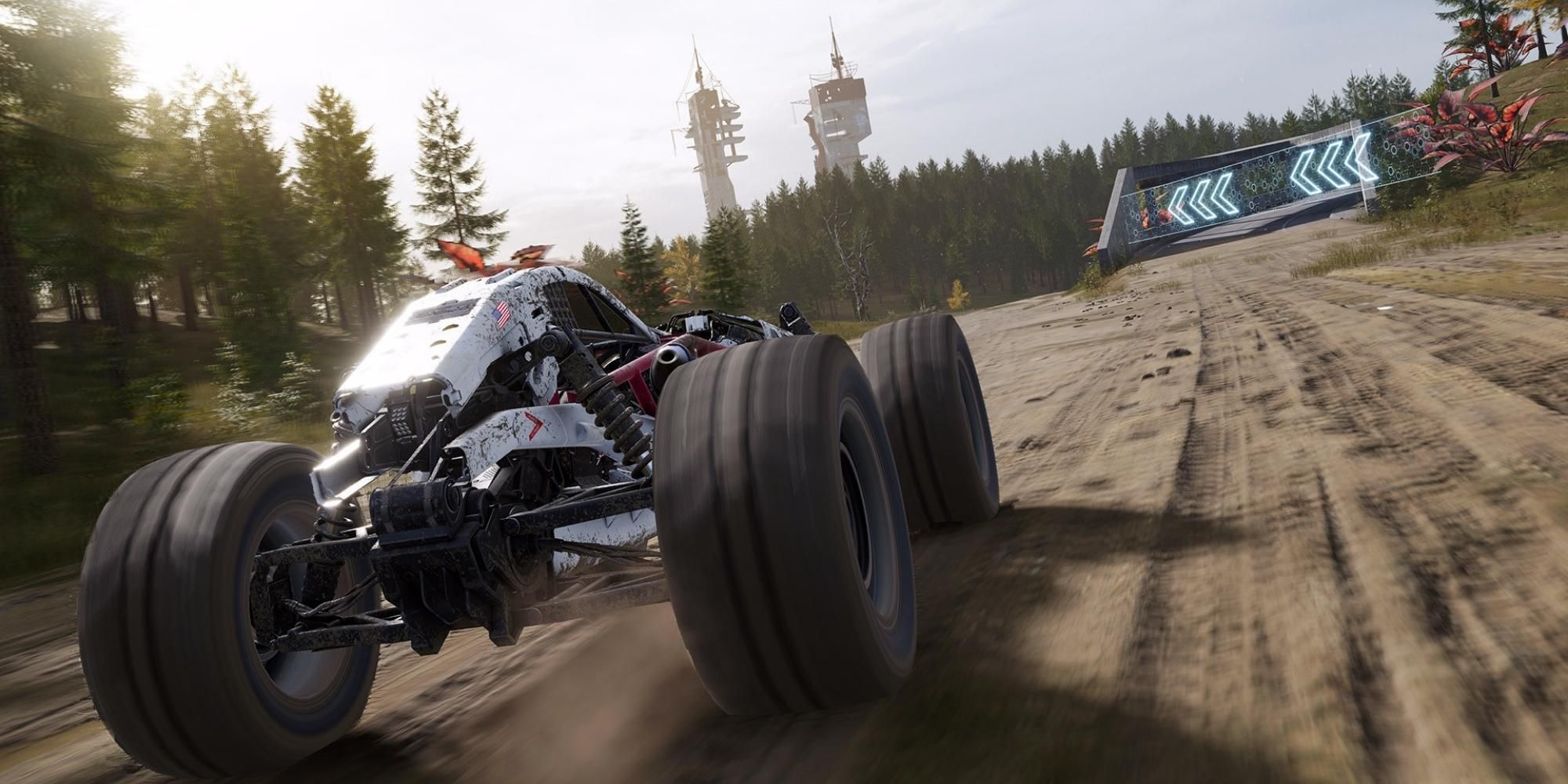 DRAG Outer Zones is one of the newest early-access realistic racing games in which players will have to prove their worth in a difficult but thrilling offroad competition. This game has stunning visuals and challenging driving physics which can be difficult for beginner players.
RELATED: Video Game Heroes Who Do Not Hesitate To Kill Their Enemies
However, the game can be played in both single-player and multiplayer modes, so beginners can improve their skills before challenging others in this thrilling wheel-to-wheel racing game. Thanks to the futuristic designs and unique mechanics, it's the best drag racing game for players who want to compete in realistic off-road races and are not afraid of crashing.
5
Racing Classics: Drag Race Simulator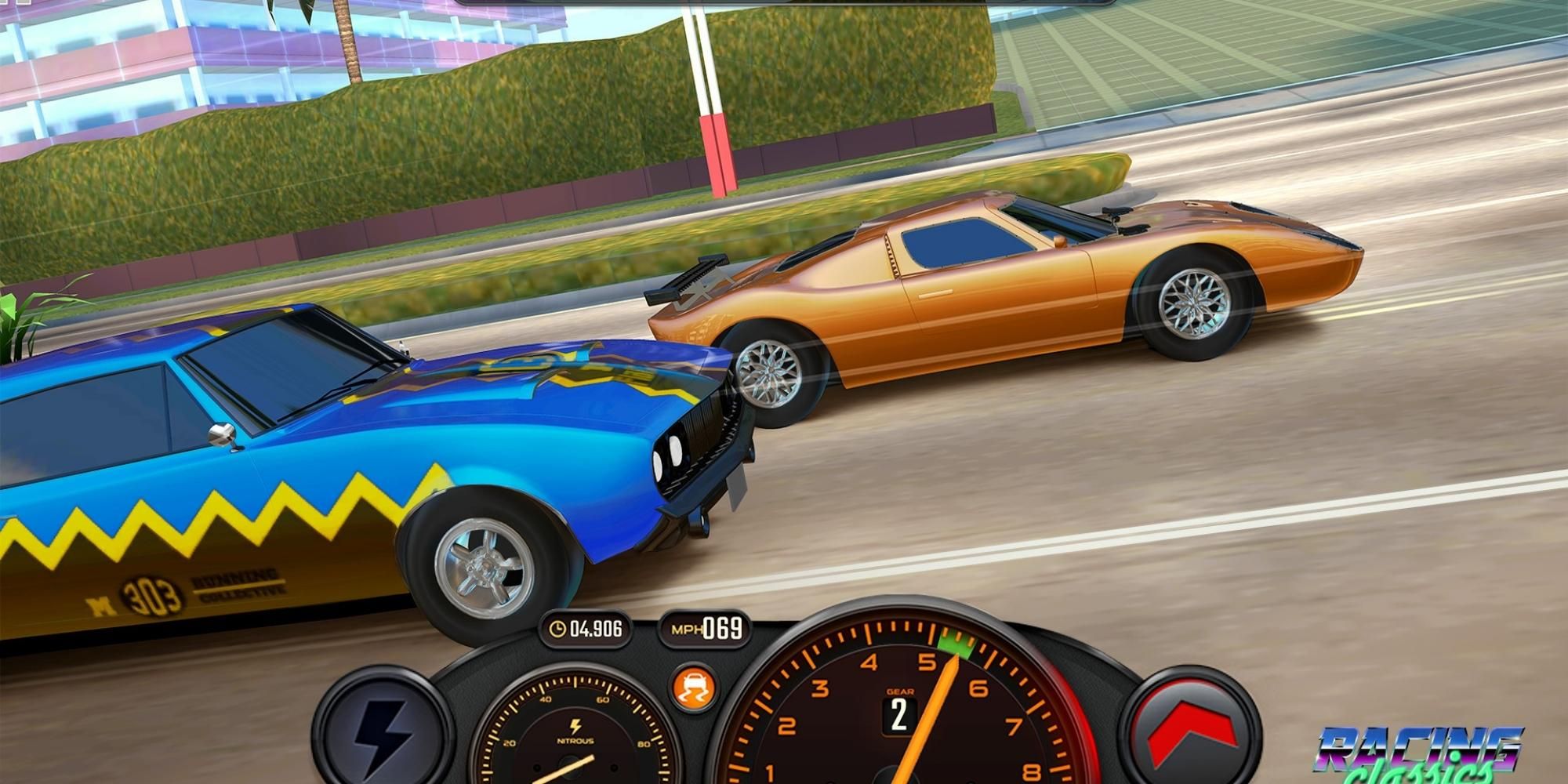 Racing Classics: Drag Race Simulator is a newcomer, but it's already praised not only as a great drag racer but also as one of the best racing games of all time. This free-to-play early access game has stolen fans' hearts with its unique vibrant and retro look, and the fine selection of some of the most iconic '70s and '80s car designs.
Players can drive sixteen legendary classic cars while competing in fun and visually beautiful drag racing challenges. Gamers can challenge others and shoot to the top of the leaderboards. Thanks to the unique customization options, players can choose from a wide selection of car parts, colors, and more to make their classic beasts more powerful and gorgeous.
4
Bounty: Drag Racing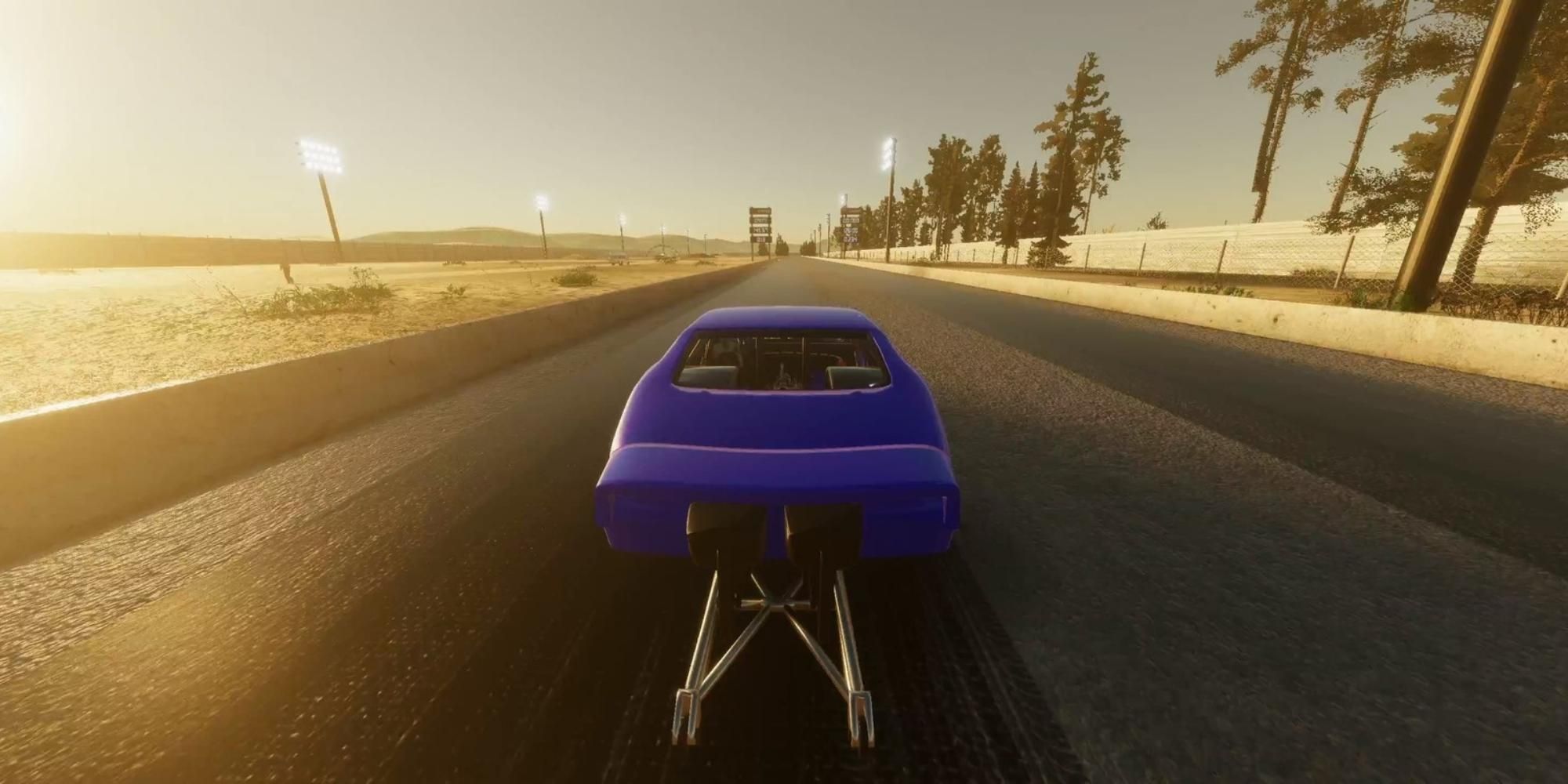 Bounty: Drag Racing is one of the most exciting early-access massively multiplayer drag racing games. Players can explore a beautiful open world while competing against some of the best players. This game not only has beautiful graphics but also a true-to-life staging system, and players can customize both the exterior and interior of their dragsters.
RELATED: Best Games With Time Control Mechanics
Players can drive some of the fastest and most highly customizable cars in gaming while improving their skills in this challenging combat racing game. While it can be challenging for casual and beginner gamers, they can work their way up to the fastest dragsters over time while learning how to fine-tune their cars and handle the weather changes that affect car handling.
3
Japanese Drag Racing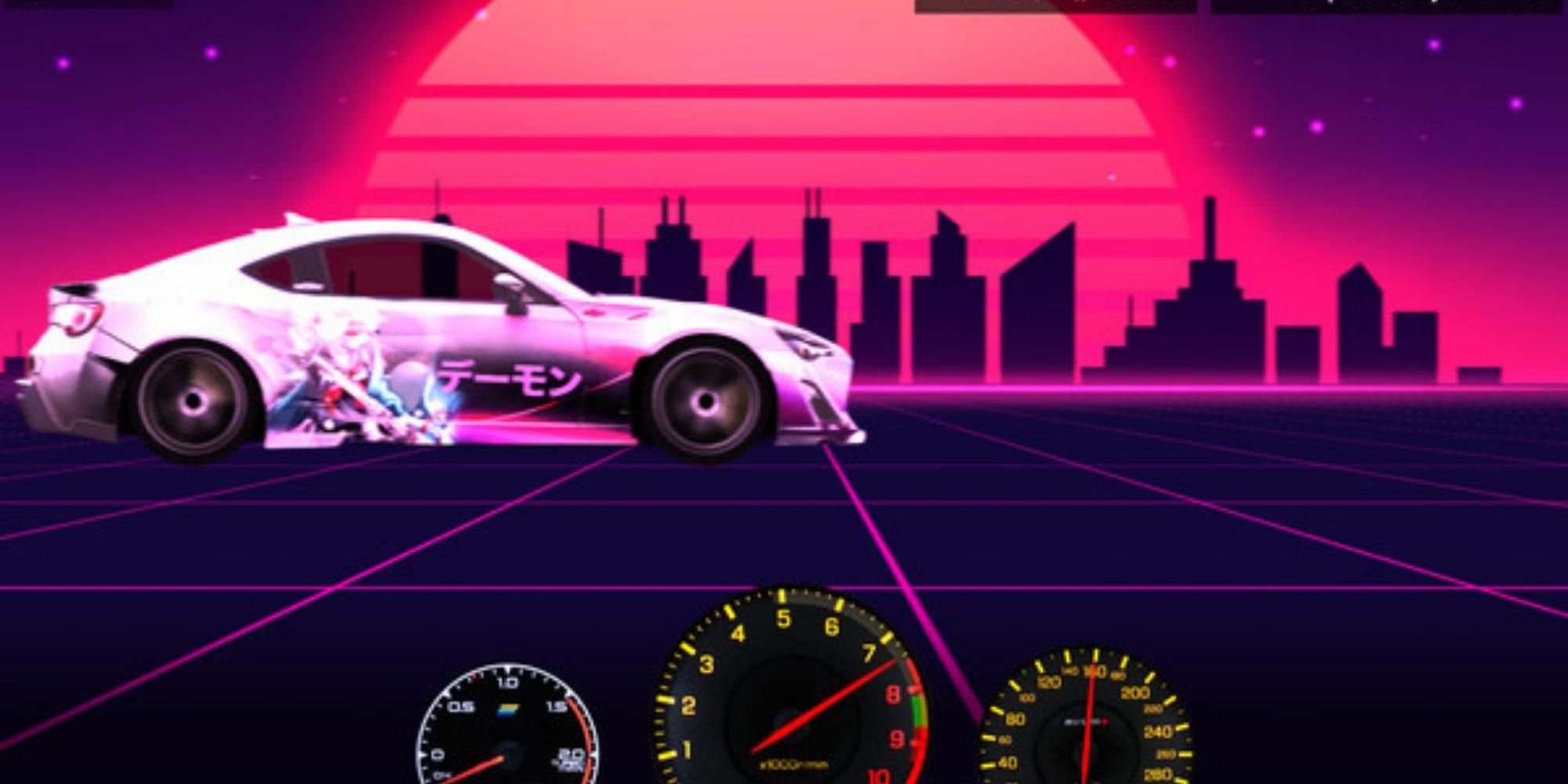 Japanese Drag Racing is one of the most fun casual drag racing games set in Japan; however, players will be able to visit fifteen different cities too, all around the world. It's a family-friendly drag racing game with vibrant and fun designs in which players can choose from beautiful retro and modern Japanese cars.
Players will have to learn how to fine-tune, upgrade and race while testing their skills in the game's over one hundred drag racing levels. Gamers will be able to use their creativity since this game offers some of the best customization options, so players can truly make their cars and garages stand out from the crowd.
2
Need for Speed Payback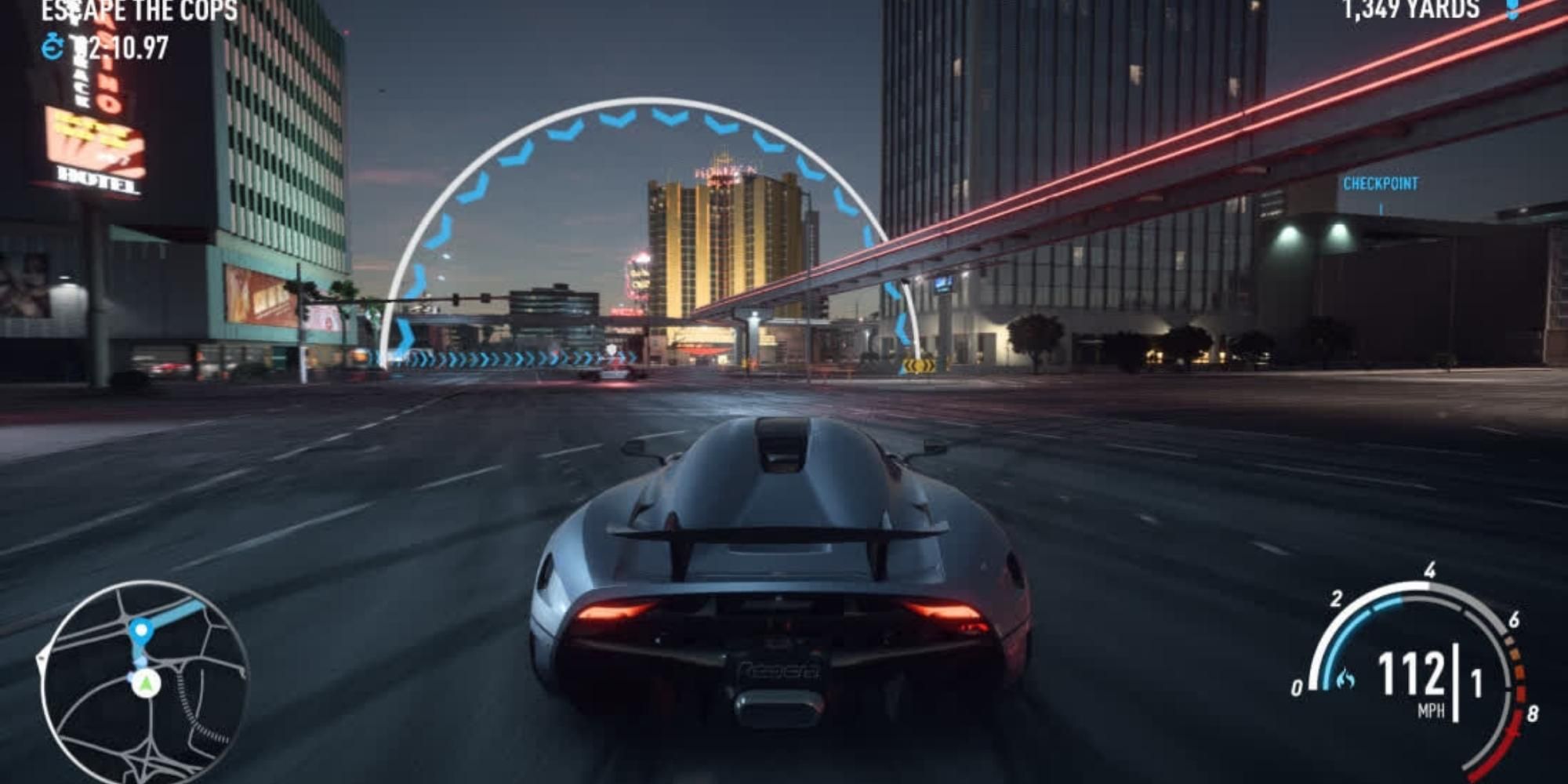 Need for Speed Payback is one of the most breathtaking and challenging combat racing games. It's also one of the most beloved free PS Plus games in which players can test their offroad driving skills in a beautifully crafted open world in a single-player or multiplayer mode.
RELATED: Best Asymmetrical Multiplayer Games
Players will be immersed in a dangerous world where they will have to take down the infamous cartel called The House, which rules over the city's cops, casinos, and criminals. Players will have to create unique rides and prove their skills during car battles, drag races, and suspenseful heist missions while stepping into the shoes of one of the three characters.
1
Street Legal Racing: Redline v2.3.1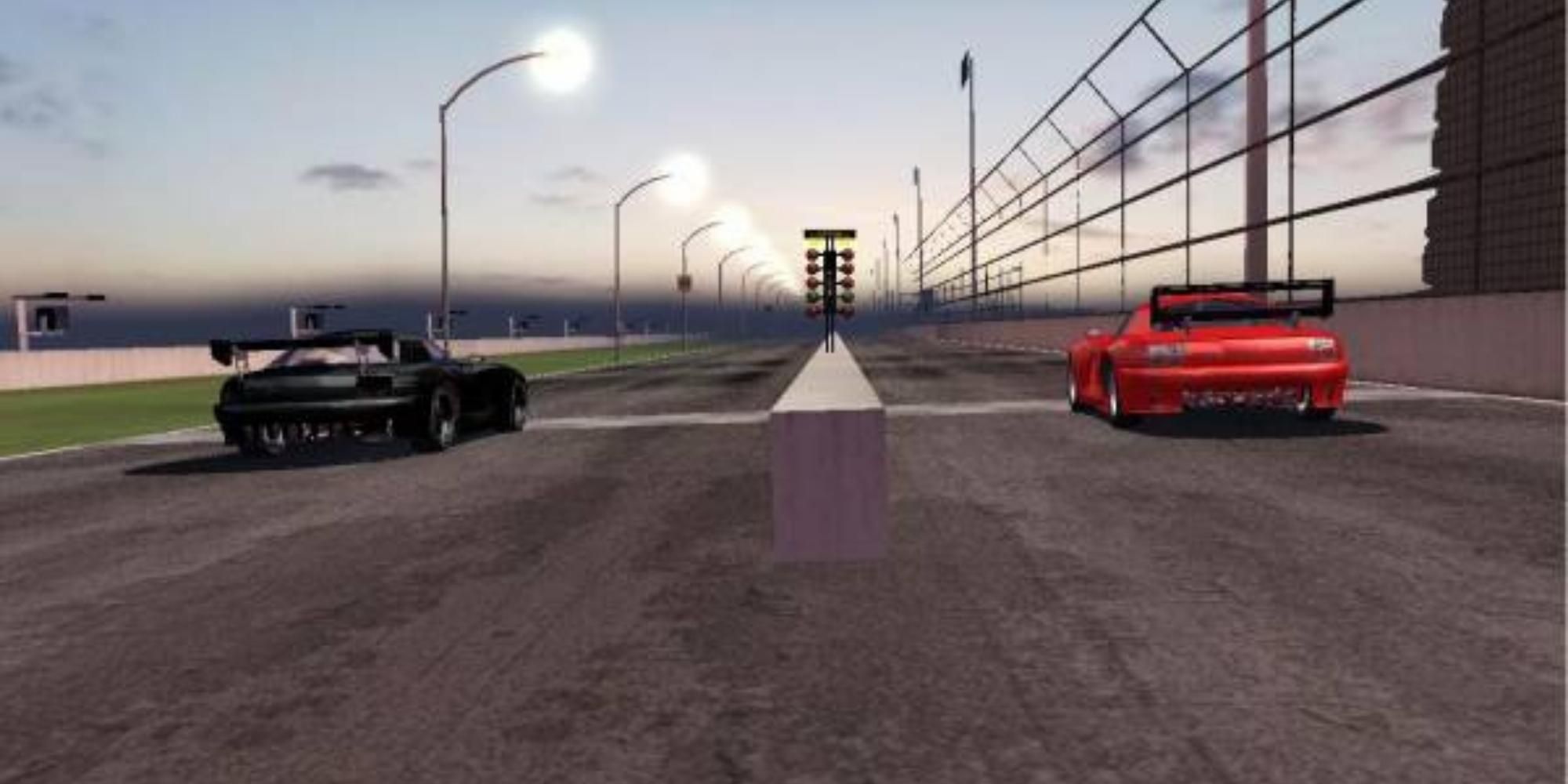 Street Legal Racing: Redline v2.3.1 is one of the most popular and highest-rated drag simulation games. Players can explore a stunning open world in a single-player or multiplayer mode while testing and improving their driving skills in this immersive and fun world.
This iconic vehicle mechanic sim helps its players learn how to build and fine-tune their cars before joining epic drag races to prove their skills, crash, and start again to build something even better and faster. Players can choose from sixteen different cars and race on seventeen gorgeous maps with 7 game modes, so players can not only try drag racing but other thrilling and challenging races as well.
MORE: Best Cooperative Games Perfect For Date Nights