Refresh
It looks like the RTX 4070 laptop situation isn't quite so great in the UK, so be prepared to pay a little more. Once again, the cheapest model is the MSI Katana 15, which is selling for an entirely reasonable £1,399.99 at Overclockers – but once again, I wouldn't really recommend getting a 1080p laptop for gaming with the RTX 4070.
Still, Overclockers and eBuyer both have a wide selection of 4070-equipped laptops available to buy (or pre-order), so you've got plenty of options. I'm a big fan of this Gigabyte Aorus 15 model selling for £1,899.99 at Box, which packs a future-proof 13th-gen Intel Core i7 CPU along with 16GB of DDR5 memory and 1 TB of storage, and sports an excellent 1440p 164Hz display.
If you're looking for something a bit more high-end for your gaming laptop, I would humbly recommend this £2,376.98 Aero 16 model (also from Gigabyte) instead – not only does it wield a mighty i9-13900H processor, but it's one of the only RTX 4070 laptops we've seen so far that offers a 4K screen. It's also got 32GB of RAM and Windows 11 Pro; oh, and that display is OLED? Damn, that's actually a very good deal.
When it comes to RTX 4070 laptops, there are plenty to choose from at all the major retailers. Predictably, MSI's laptops are the cheapest, while Razer's are (generally) the most expensive – with the likes of Asus, Gigabyte, and Lenovo arrayed across the middle ground.
Most of the best deals in the US can be found at Newegg and Best Buy, with the single cheapest model being this MSI Katana 15. It costs $1,479 and comes with the 4070, 16GB of DDR5 RAM, a 1TB SSD, and a 12th-gen Intel Core i7 processor – not a bad deal, but bear in mind that the display on this one is only a 1080p panel, so while you'll achieve sky-high framerates, you won't be pushing the RTX 4070 as far as it's capable of going.
My personal favorite RTX 4070 gaming laptop on sale in the US right now is probably this Asus ROG Zephyrus 16, going for $1,949.99 at Best Buy. The ROG Zephyrus line from Asus has always produced some sleek, powerful, and well-designed gaming laptops, and the high-end i9-13900H CPU coupled with a QHD display means this bit of kit will soar in any game.
Over in the UK, I've found an interesting wrinkle while looking at pre-built PCs. Both Scan and CCL sell their own custom gaming PCs, and Scan's in particular look to be far better value than those on offer in the US.
Since Scan actually builds its gaming PCs to order, you may have to wait a little longer to get your hands on one of these, but there's a vast selection of models on offer, ranging in price from £1,179.98 to £2,599.99. Now, I'm not suggesting anyone needs to spend upwards of two thousand pounds on an RTX 4070 system, but the more affordable models are very intriguing.
The cheapest model with the price I mentioned above shaves some pounds off the price by going with a slightly older AMD Ryzen 5 5500 CPU – not the most impressive processor out there, sure, but it shouldn't hold you back too much unless you want to play CPU-intensive games such as real-time strategy titles.
For my money, the best-value RTX 4070 desktop on offer in the UK right now is Scan's £1,549.99 'Performance RTX' model, which uses an Alder Lake Intel Core i7-12700F processor along with the standard 1TB of storage and 16GB of RAM found in all of Scan's pre-built systems. That CPU might be a generation old now, but it's still mighty powerful and great for streamers thanks to Intel's split-core architecture – just be aware that you won't be able to overclock it, if that's something you care about.
Of course, you don't have to just buy the GPU – most of the retailers we've featured here are also offering pre-built gaming PCs featuring the RTX 4070, or laptops if you're considering something more portable.
It looks like iBuyPower's custom-built PCs have already sold out, but Best Buy still has some great options, like this MSI Aegis R desktop gaming PC, featuring the 4070 with an Intel Core i7-13700K CPU, 16GB of RAM, and 1TB of storage, all for $1,699.99 – a pretty solid deal that saves you the hassle of building a new PC. If you're more of an AMD fan, CyberPowerPC has a few Ryzen-powered models starting at $1,599.99.
Newegg also has plenty of pre-built systems, though they look a little pricier than they are at Best Buy. There's a great selection here; you can pick up models from MSI, ABS, Yeiyan, CLX, and Skytech Gaming, but the cheapest model – the $1,599.99 Yeiyan Shoge – only uses an i5-13400F, a less powerful CPU that isn't unlocked for overclocking like the 13700K mentioned above.
Across the Atlantic in my native land, UK buyers are practically spoilt for choice – but be aware that many of these will cost you more than the RTX 4070's original £589 RRP.
Scan has a fairly limited selection, with only three models available to buy right now and only this Gigabyte Windforce card selling at RRP. It's a similar tale at CCL and Box; both have the same RTX 4070 from Palit as their only offering at £589, though this is a twin-fan model – perfect for anyone with a more compact desktop PC.
Ebuyer has a decent selection, but it looks like Overclockers is the place to be right now, with a ton of different RTX 4070 models for sale. I like this MSI Ventus card, selling at RRP, though shockingly there are some GPUs here actually selling below retail price: Palit and Gainward both have twin-fan models selling at £578.99, an excellent deal – and if you're an Overwatch 2 fan, you can get the Ultimate Battle Pass worth £24.95 bundled as a free gift!
If you're in the US, I'm sorry to report that Micro Center, B&H Photo, and Amazon still appear to have nothing going when it comes to RTX 4070 stock. We suspect B&H Photo may drop its stock at some point today, as it was closed for Passover on launch day.
The good news is that Newegg still has plenty of RTX 4070 cards going – though some are being sold by third-party sellers at inflated prices, so avoid those ones at all costs. Buying direct from Newegg is the way to go here: my personal recommendations would be this MSI Ventus card, this Gigabyte Windforce model, and especially this dinky Asus RTX 4070 – the only one available with just two fans, if you're looking for a more compact GPU.
All of the above cards are retailing at the RTX 4070's six-hundred-dollar MSRP; and if I'm being perfectly honest, you don't need to spend more than that. Best Buy also still has some cards in stock, but remember that you'll need a BB account to buy one.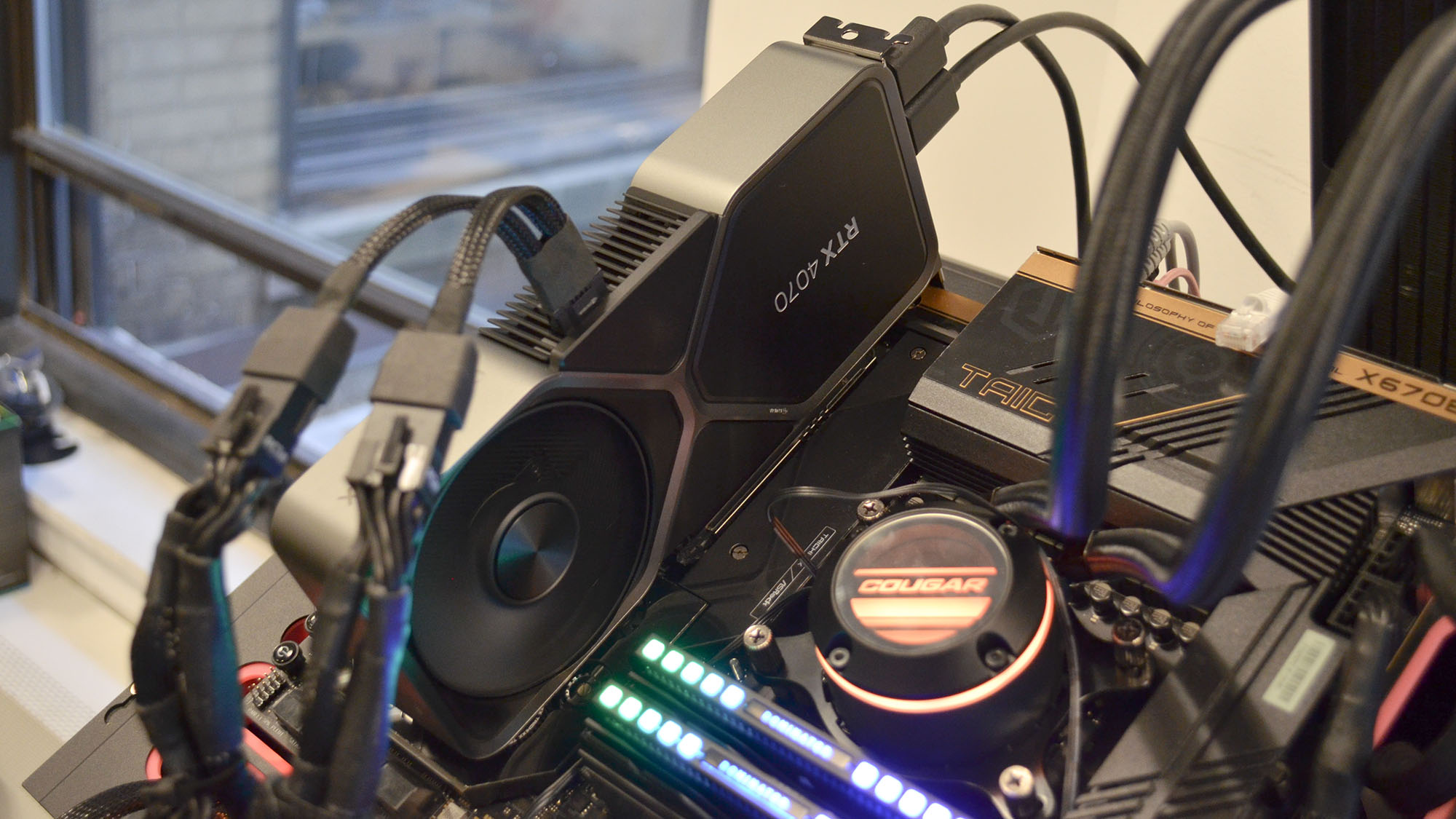 Welcome back, folks! Christian Guyton here, UK Computing Editor – ready to take the torch from our team in New York and keep you updated as to where you can find RTX 4070 stock – no matter which side of the pond you're on.
Finally, as we wrap things up for the day here in New York, I want to give our UK readers a heads up about a good deal of stock I found at CCL Online. Most of these cards are well above the £600 mark, but most feature advanced cooling solutions and overclocking, making the price at least somewhat more tenable.
Current CCL Online RTX 4070 Stock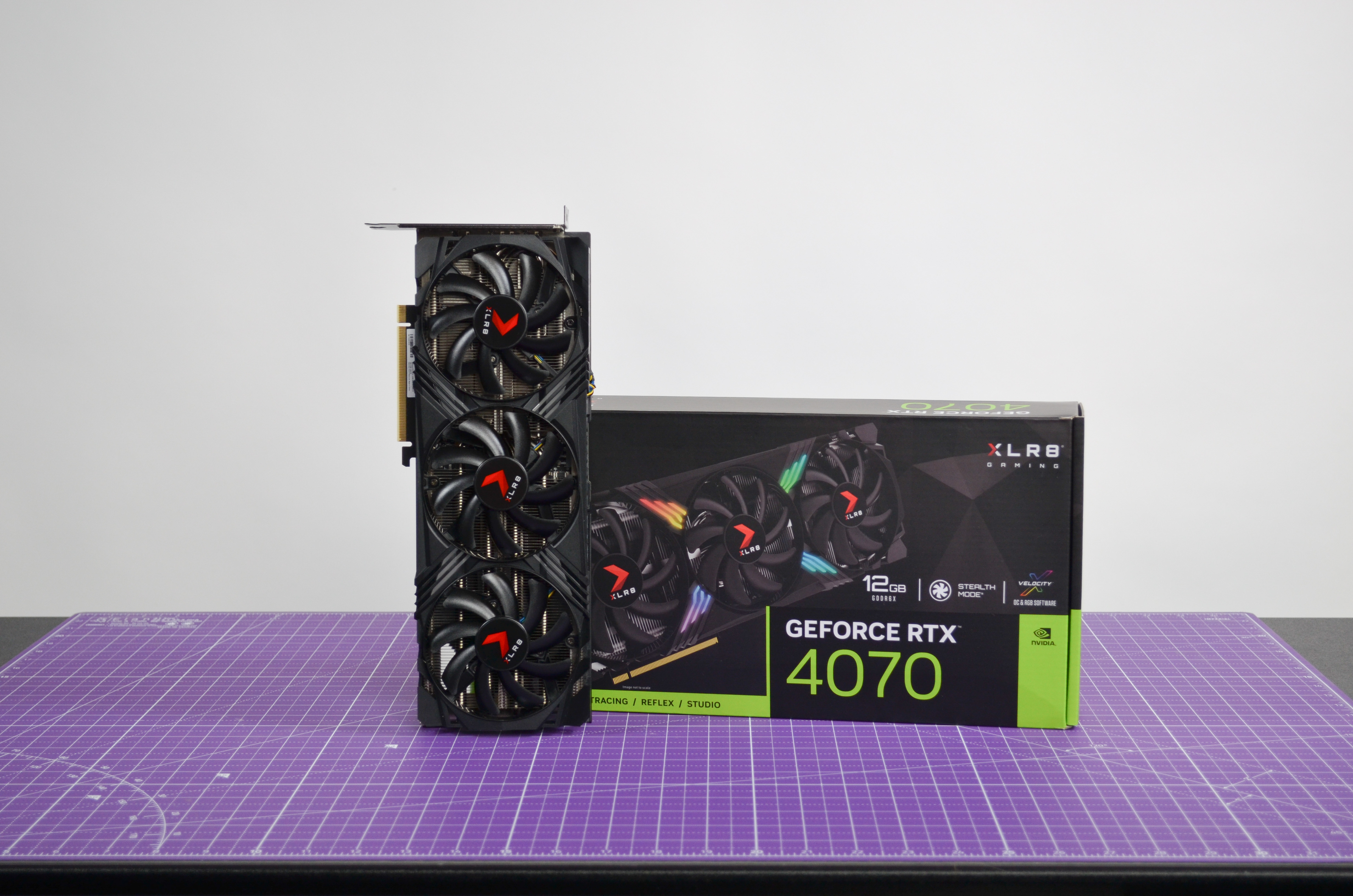 We've got some RTX 4070 stock trickling into Amazon here in the US, with the PNY GeForce RTX 4070 12GB XLR8 Gaming Verto Epic-X RGB for $689.99 (opens in new tab). We actually have this card in for review (you've probably already seen some pictures of it loaded onto our test bench further down), and we highly recommend taking a look at this one if you're interested in an OC model of the RTX 4070. 
It's worth noting as well that the PNY RTX 4070 XLR8 Verto card is about as long as the standard RTX 4080, so you'll need to make sure you can fit it into your case, but on the bright side you don't need any adapter cables with this one, as it takes an 8-pin lead as its power input.
We've been kind of avoiding posting links to Micro Center here since there's really no way to tell if they have stock except for your specific location, considering that you'll need to pick it up in-store.
But, plenty of shoppers have had a lot of success with Microcenter in the past, so it's definitely worth taking a look and seeing what they might have in stock by you, even if their shipping options on the RTX 4070 look all but non-existent right now.
Current Micro Center RTX 4070 listings (stock will vary by location)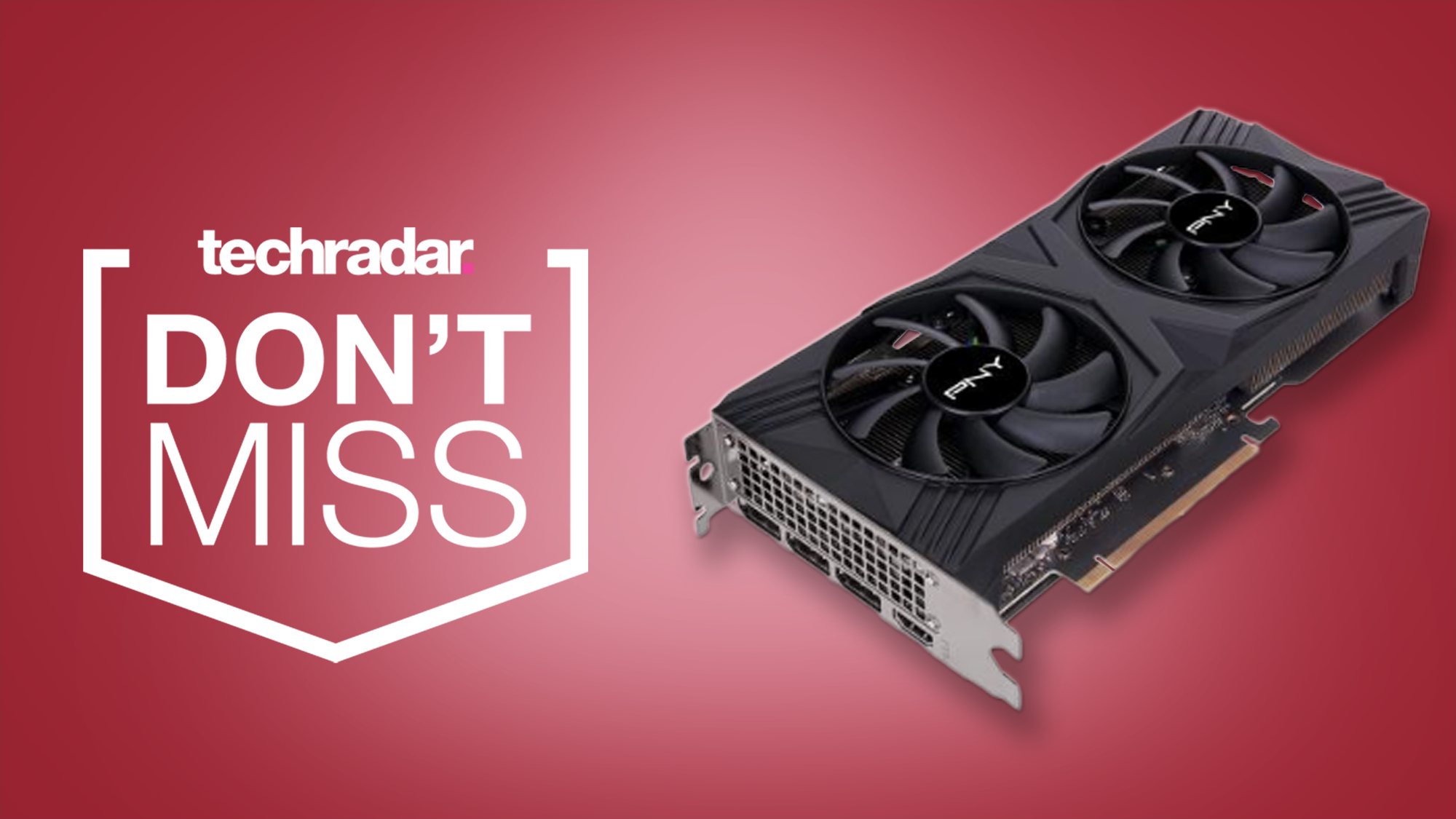 US Retailer AntOnline has put its lone RTX 4070 card up on its site, the PNY GeForce RTX 4070 VERTO for $599.99 (opens in new tab). As of right now, it looks like it's still in stock and it's a solid dual-fan graphics card that will fit easily into just about every PC case out there.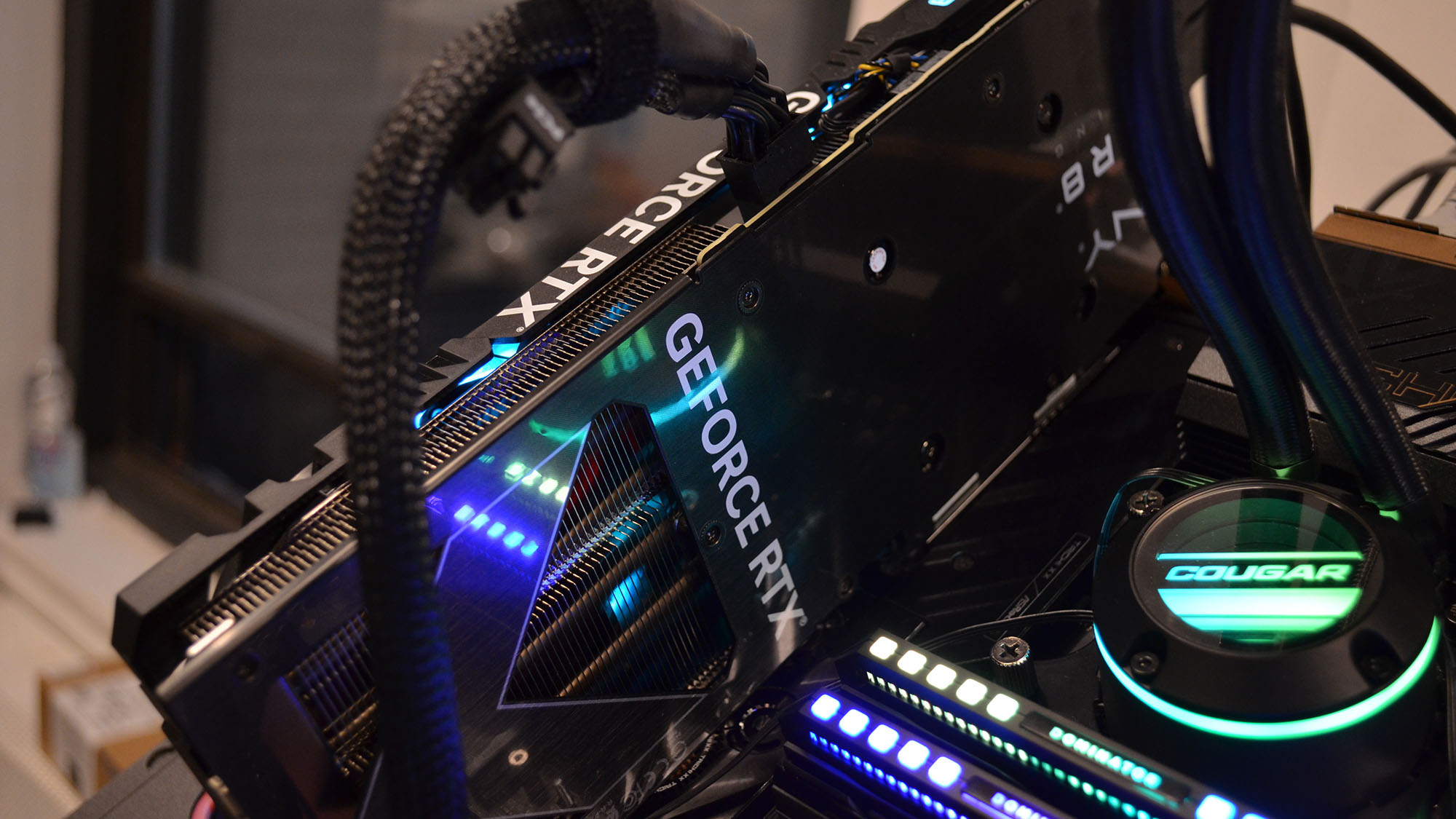 In the UK, Box just put a bunch of its stock of RTX 4070 cards online along with an offer of an Overwatch 2 Battle Pass with the purchase of a new GPU. It's not the biggest incentive out there, honestly, but it's something for free on top of a graphics card you were probably going to buy anyway, so I'm not mad at it.
Anyway, here's what Box.co.uk's current RTX 4070 stock looks like right now.
Current Box UK RTX 4070 Stock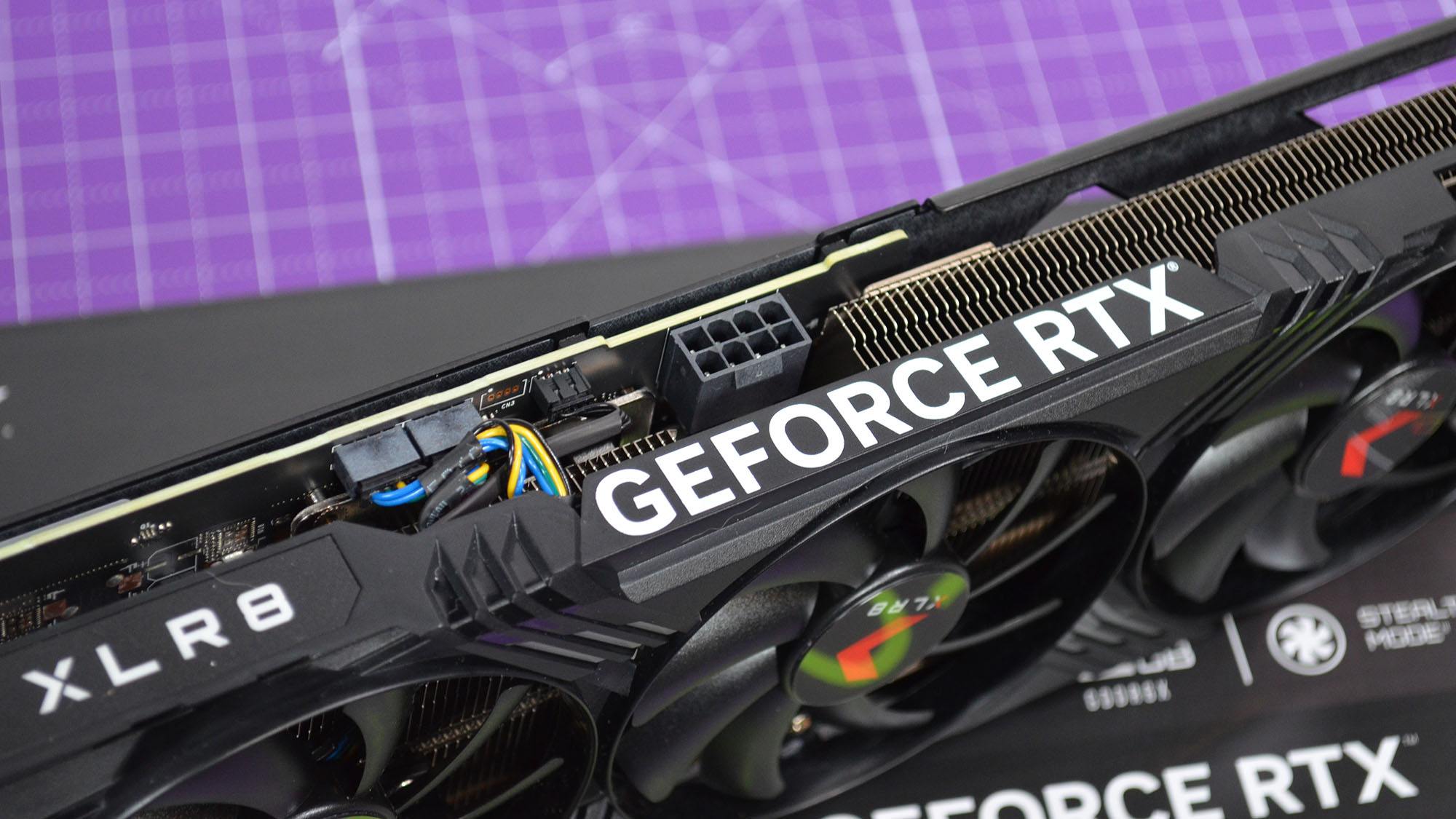 A major retailer for professional graphics cards in the US, B&H Photo, observes the Passover holiday (Happy Passover to those who observe, by the way!), so B&H's site hasn't been able to update their stock today, but they have listed their cards and their sale price, so if stock dries up elsewhere by tomorrow, B&H is sure to have a pretty major RTX 4070 stock drop as soon as this evening on the east coast of the US.
Current B&H Photo RTX 4070 Stock
Ebuyer over in the UK has also released a bunch of stock on its site, but from what we can tell at the moment, stock here is actually moving faster than at other sites, so if you plan on picking up the RTX 4070 from here, you'll probably have to move fast.
Current Ebuyer UK RTX 4070 Stock
Meanwhile, over at Scan UK, there is still a good deal of stock of the RTX 4070, with some cards even coming in at MSRP, which is always great to see.
Current Scan UK RTX 4070 stock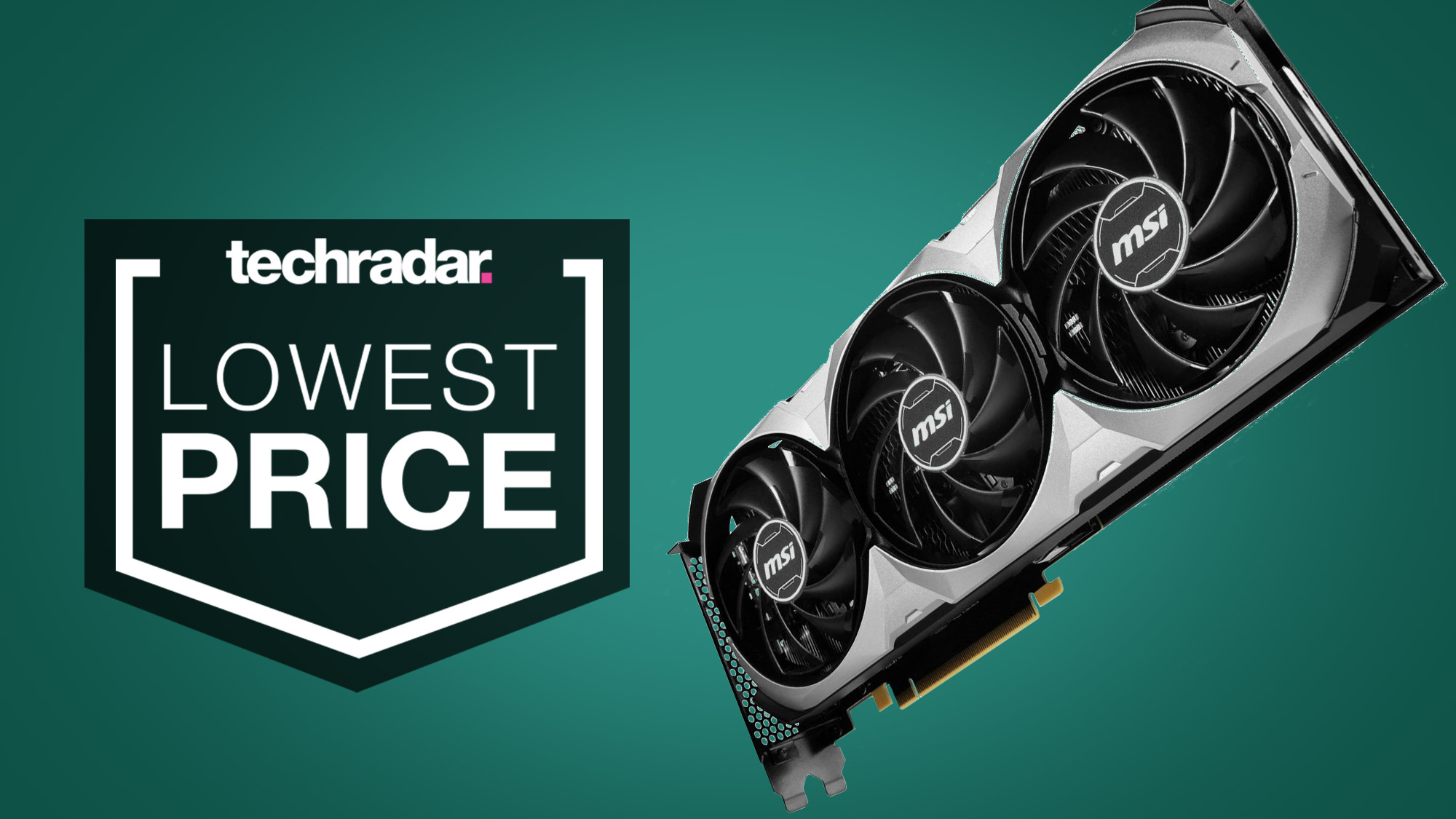 So it looks like we have our first RTX 4070 deals to bring you, with two RTX 4070 cards on sale right now at Best Buy. The sale price only brings the two cards down to the RTX 4070's MSRP, but hey, there's nothing wrong with getting some extra features packed in for the price of the Nvidia reference model.
Meanwhile, over at Best Buy, there is still plenty of stock to be had, though these are considered "High Demand Products" so you'll need to sign up with Best Buy in order to buy one of these cards. Which is fine, honestly. Whatever keeps the bots at bay is better for everyone involved.
Current Best Buy RTX 4070 Stock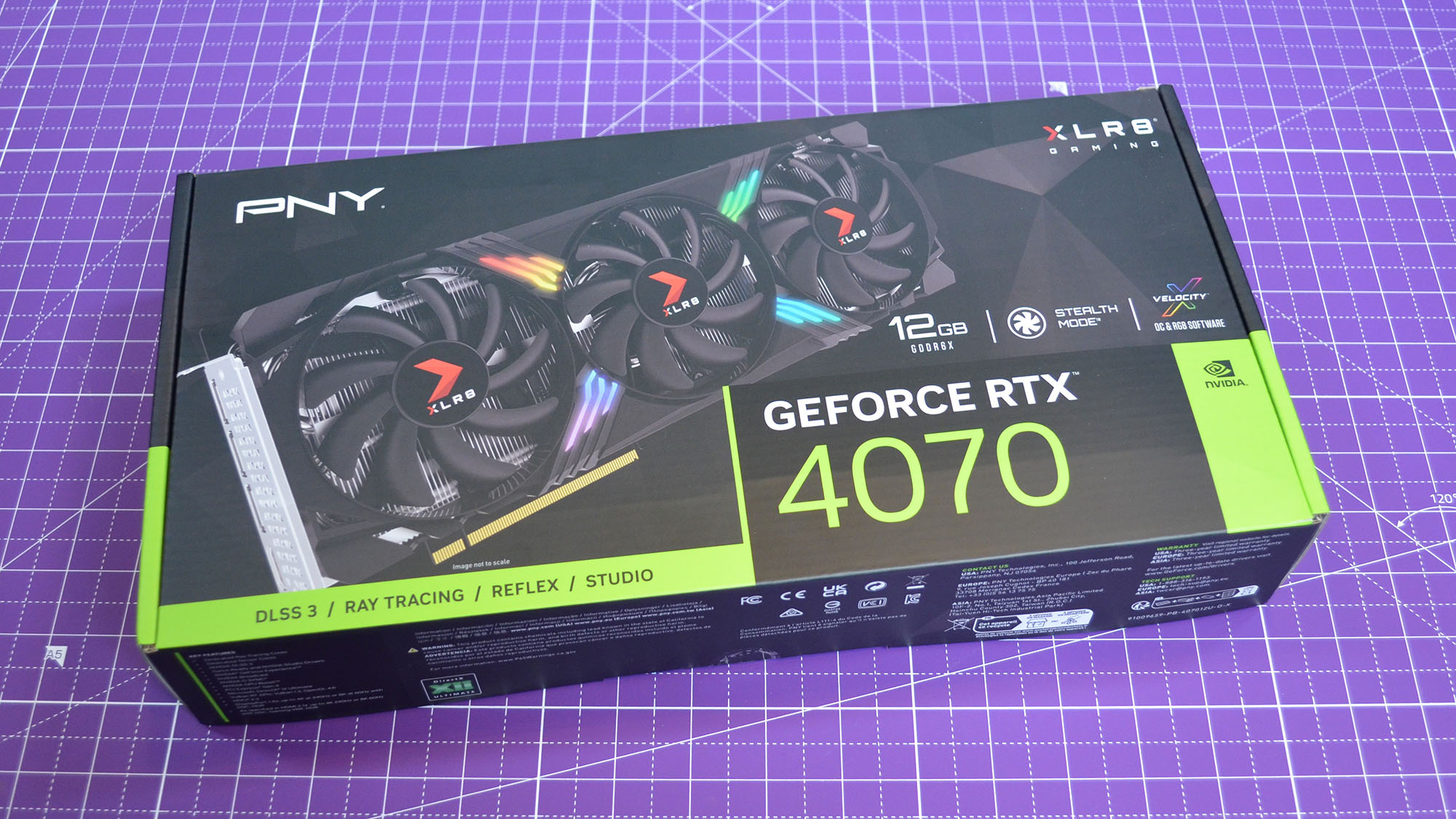 Over in the UK, Overclockers has probably the best stock situation right now, with plenty of third-party RTX 4070 cards on offer.
Current Overclockers UK RTX 4070 Stock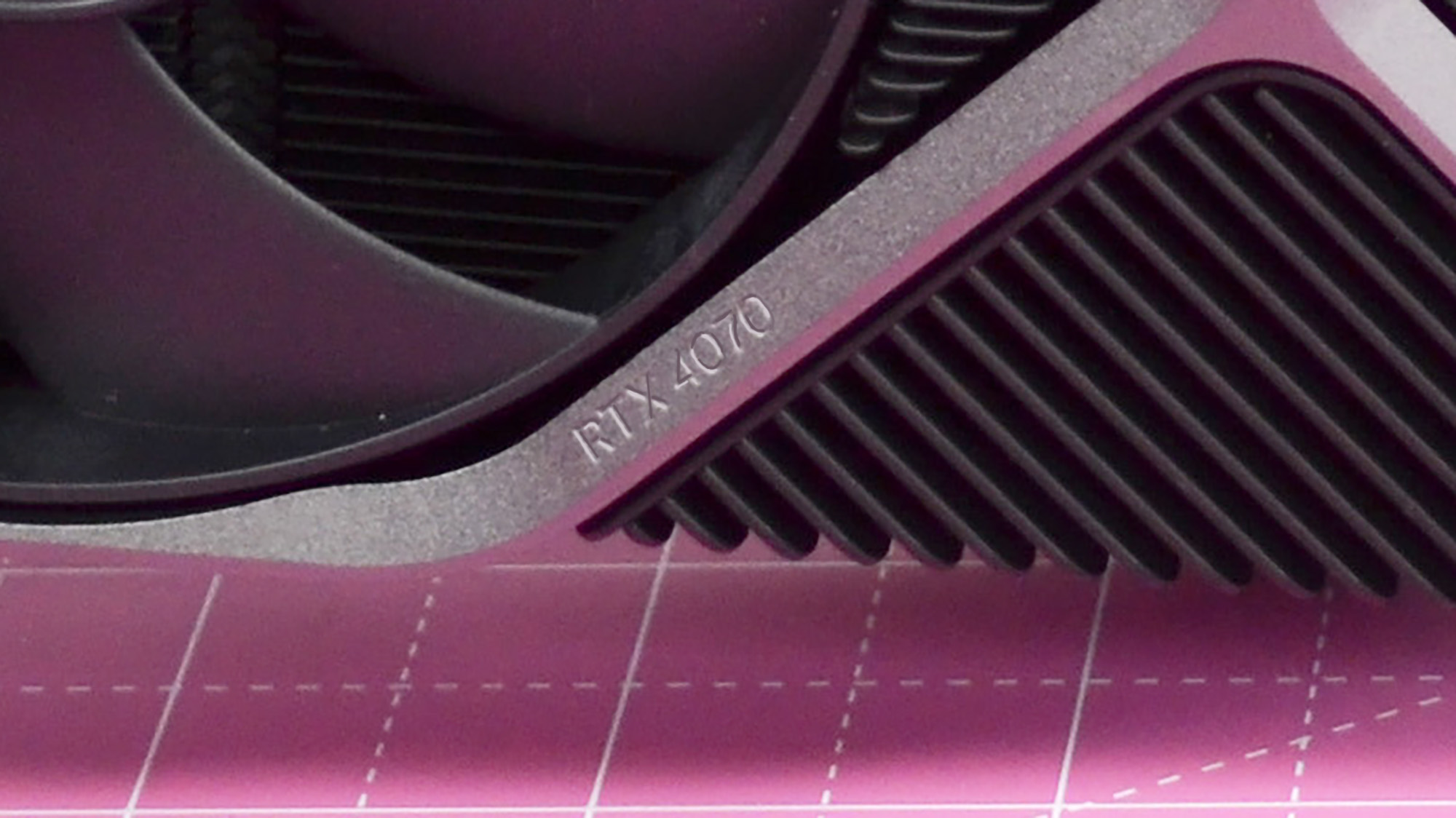 Stock is picking back up in the US, especially over at Newegg, where you can find a slew of third-party RTX 4070 cards for sale right now.
Current Newegg RTX 4070 Stock
Best Buy has dropped the rest of its stock, so you can pick up several different models for the RTX 4070 – just remember that you'll need a Best Buy account in order to buy one there, since BB has listed the 4070 as a 'High Demand Product' and isn't selling them to non-account holders.
A lot of the RTX 4070 cards being sold right now are triple-fan models, which are a fair bit chunkier than the twin-fan Founders Edition card. If you're looking for something a bit more svelte, check out this Asus model, currently selling for the $599.99 MSRP.
Stock is starting to dry up – slower than I'd anticipated, but it's still happening. Newegg has just seen its first third-party RTX 4070 model go out of stock – it's a PNY Verto model, which was going for $599.99 before it sold out. Unsurprisingly, it looks like the cheapest third-party cards will sell out first, so if you're not able to stretch beyond that $600 MSRP, snag one from a different manufacturer quick.
Fun fact: if it's something you care about (I personally don't, not since Jeff Kaplan left Blizzard), you can get a free Overwatch 2 Ultimate Battle Pass with your purchase of any RTX 4070 card from Newegg. It looks like this offer is being applied on other sites too, but not universally, so keep an eye out if you're an Overwatch fan.
Interestingly, there's still nothing to be found on Amazon – plenty of RTX 4070 Ti cards selling for way above MSRP though, if you feel like getting ripped off today.
Luckily, Newegg still has stock in the US and Overclockers in the UK has finally dropped their store fo 4070s – there are plenty of different models available there right now, so go check it out!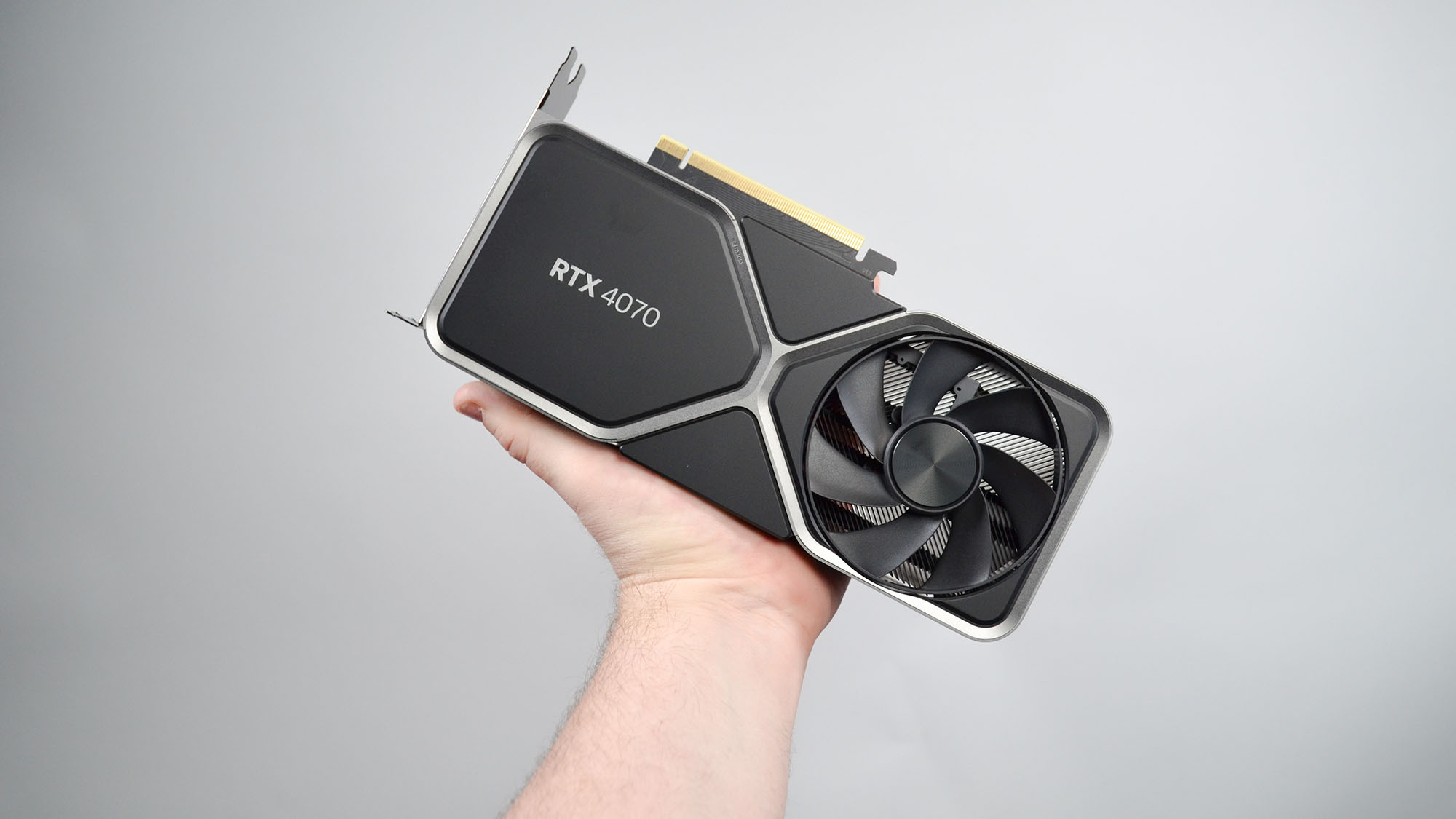 Best Buy's page for the RTX 4070 Founders Edition is back up, but it looks as though they are indeed out of stock. Bear in mind that you'll need a BB account to buy one, too.
Mercifully, it looks like we won't be seeing the same degree of awful scalping going on with this particular GPU launch. Rejoice! Of course, that won't stop some people from trying their luck… I've already spotted a couple of overpriced 4070s for sale on eBay. Let's hope they lose their money, eh?
Aaaand it looks like Best Buy's website crashed for a few minutes there. Don't worry, BB – we all get a little overwhelmed sometimes. Anyway, it's back now; sadly no RTX 4070s in sight, although there are some full pre-built PCs for sale that come equipped with the new GPU, if you don't feel like assembling your own system.
In the UK, Overclockers has a ton of cards listed – but they're all still labelled as 'coming soon'. However, you can put down a pre-order, which may be a wise move if you want to secure an RTX 4070.
Interestingly, it looks like we were slightly off when it came to the UK pricing of the RTX 4070 FE: it's actually £589, not £599. That still makes it proportionally a bit more expensive than it is in the States, but I'm not complaining.
If you're specifically looking for the Nvidia-branded Founders Editon of the RTX 4070, you can take a look here if you're in the US or here if you're in the UK. It looks like some are still available in the UK, but the US ones (sold via Best Buy) might have already gone…
As predicted, some RTX 4070 cards are selling quite high above MSRP, such as this (admittedly very stylish) $700 Gigabyte AERO model on Newegg. You will get certain advantages over the Founders Edition card from Nvidia with these, most notably the triple-fan layout for superior cooling, so it's up to you how much cash you want to drop here.
Newegg's stock is holding steady in the US (thank heavens), but be wary – not all of the listed cards are being sold directly by Newegg, which you do (ideally) want. During the RTX 4090 launch, we saw third-party sellers offering the cards but then failing to ship them for weeks until after launch, so tread carefully.
Over in the UK, we're still seeing stock at Scan and Box, but nothing at Overclockers just yet – that's odd, since they're usually at the fore when it comes to UK GPU launches. You can buy an RTX 4070 gaming laptop there, though, if you're considering something more portable!
Still nothing from B&H Photo and Micro Center in the US – more suprisingly, Amazon doesn't seem to have RTX 4070 stock in any region. B&H are apparently closed for Passover, but it's unclear whether that affects their online storefront.
Some stock at Best Buy has already been and gone, it seems – though some cards are still listed as 'coming soon', so keep an eye on those ones. Unlike most retailers, Best Buy allows you to 'reserve' a card if you're a member; this could be why half their stock seems to have evaporated without even going on sale!
Rather pleasingly, it looks like many of these third-party cards are selling for pretty much exactly MSRP in the US – you can get cards from Zotac, MSI, and Asus right now for six hundred dollarinos.
We're live in the US, folks! Newegg has a ton of RTX 4070 cards available to buy RIGHT NOW, from all the major manufacturers. It looks like other retailers haven't dropped their stock just yet, however, so if you don't manage to snag one from Newegg, keep you eyes peeled.
If you're in the UK, buckle up: Scan.co.uk has two RTX 4070 cards (from Zotac and Asus) ready to add to your basket right now! It looks like Box also has cards from Palit, Asus, and more in stock. Get moving!
We're live! This Asus model is $599 at Newegg –  get your skates on, people! It looks like other retailers haven't quite caught up yet, but watch this space.
It's time! Go go go! Except… not quite yet, it seems. Nowhere has the card ready to buy right now, and those suspiciously expensive Asus models have been pulled from Newegg as I type this. Keep refreshing, folks…
…uh oh. Those Asus OC models of the RTX 4070 are looking mighty expensive – hold back, folks! Best Buy and other online storefronts will have the retail-price cards up and ready to buy any minute now!
…and we're off! Boy, I've got a lot of tabs open right now. Get clicking, folks! If you're in the US, it looks like Newegg has jumped the gun slightly – you can add these RTX 4070 cards to your basket right now!
Five minute warning! It's all about to kick off. Let's hope the scalpers are kept at bay this time, yeah? Depending on how the stock situation looks like in the near future, we may see certain retailers setting up 'lottery' systems to fairly (read: randomly) determine who gets to buy an RTX 4070.
Newegg did this for the RTX 4090 launch, and while the 4080 and 4070 Ti didn't see the same fervor, this is the card people are going to want to buy. I'm anticipating shortages, though hopefully they won't last long – at least we don't have hordes of crypto miners trying to grab every GPU they can this time around.
Remember that while the MSRP of the RTX 4070 is $599 / £599 / around AU$900, third-party manufacturers like MSI, Asus, and Gigabyte will have their own pricing for different models of the card. From early rumors and previous launches, we're expecting to see those go up to as much as $699 – if you see cards selling for more than that, we'd advise you stay your basket-adding hand.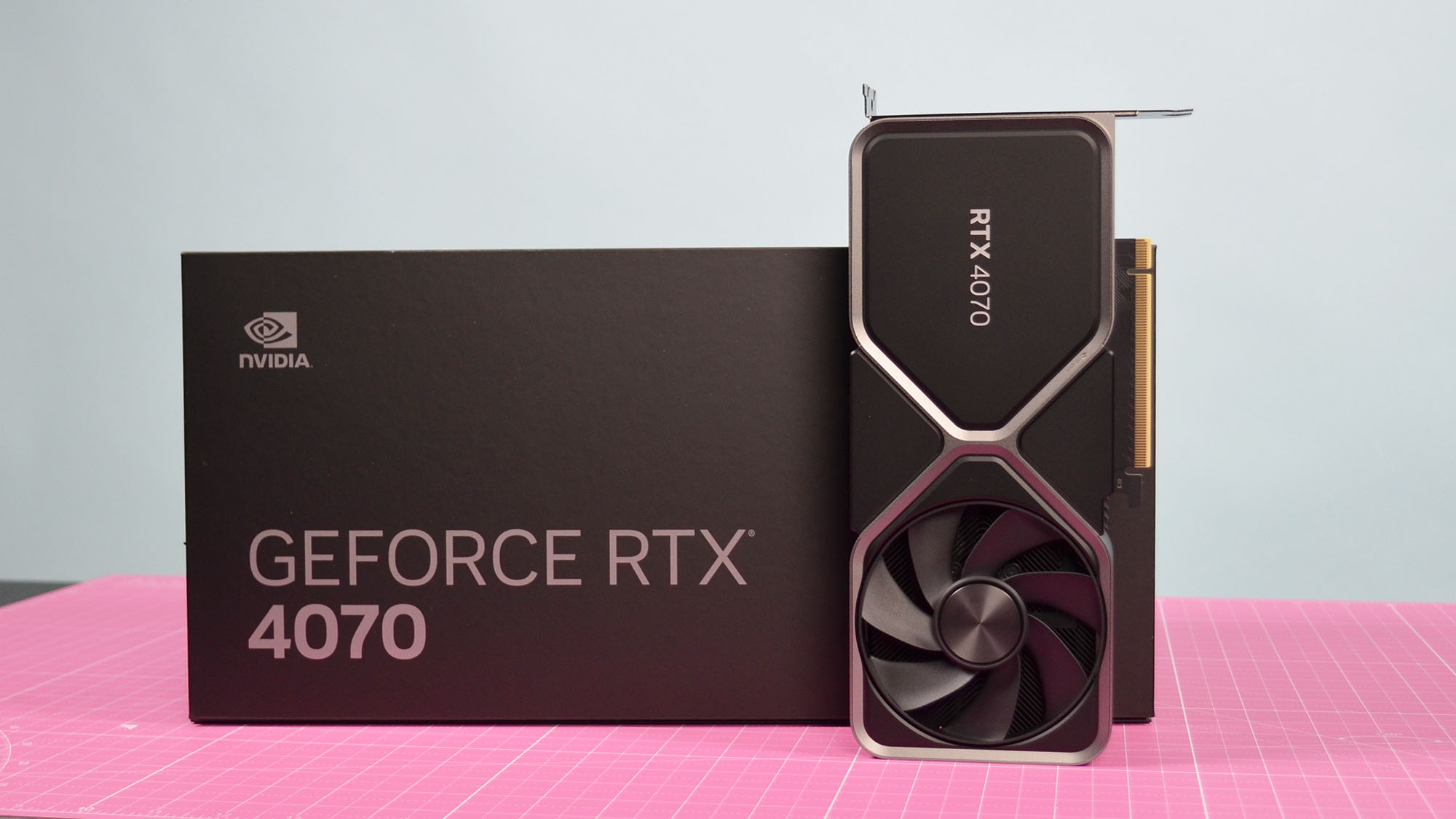 About ten minutes away… my fingers are itching. Y'all know this stock is probably gonna go in a snap, right? Don't worry, though – even if you miss the first boat, we'll be here to let you know as soon as retailers restock.
What build will you be pairing your RTX 4070 with? Are you planning on building a whole new gaming PC, or is this an upgrade for a trusty old GPU past its prime? Let us know on Twitter at @techradar!
T-minus 30 minutes, people! Action stations! Yes, we're all prepped and ready to track those stocks: expect all the major retailers to drop the RTX 4070 at bang on 2PM BST / 9AM EDT / 6AM PDT, although there may be some stragglers who don't update their online stores immediately. Get ready to smash that refresh button!
We're less than an hour out, folks! Just a quick heads up for anyone who isn't aware: the Nvidia website doesn't actually sell cards directly, it links out to third-party retailers. You can use the quick links up above to jump straight to purchasing a card on an online retailer – and once the floodgates open, those seconds will matter!
Anyone well-versed in the previous debacles that have surrounded GPU launches over the past few years will no doubt be aware that the RTX 4070 is likely to sell out fast.
That means get your F5-hitting finger ready, because we're now less than two hours out from the official on-sale time of release time of 2PM BST (9AM EDT / 6AM PDT). If you don't manage to snag one in the very first wave, though, don't panic – we'll keep tracking restocks at various retailers right here on this page over the next few days, so you can be assured you'll find yourself an shiny new graphics card.
If you're wondering about picking up an RTX 4070 but want to know more about the technology powering it, check out this article about the updated Nvidia Deep Learning Super Sampling feature.
In short, DLSS 3 (the latest version of the tech, found in RTX 4000 cards) represents a huge step up from DLSS 2.0 – that's all thanks to the revolutionary new 'Frame Insertion' capabilities, which use AI to generate entire frames in real-time, boosting your framerate while DLSS renders the game at a lower resolution then upscales it instantly to your display resolution.
The RTX 4070 is perhaps the best card yet to make use of DLSS 3, since it's most effective at upscaling to 4K on less powerful cards. The third generation of the upscaling tech is phenomenal – so good, in fact, that with the RTX 4090 it let us play Cyberpunk 2077 at 8K, with Ultra graphics and ray tracing on. That's seriously impressive.
Still uncertain about which GPU is best for you? If the RTX 4070's $599 / £599 price tag is still too cheap, you might want to consider the kick-ass RTX 3060 Ti – or perhaps you'll be better off waiting until big dog Nvidia reveals the hotly-anticipated RTX 4060.
We've seen mixed reports and rumors surrounding Nvidia's budget Lovelace cards; some leaks have suggested lackluster specs, while others offer the good news that cheaper RTX 4000 GPUs could be with us sooner than expected.
Either way, it's bad news for AMD, which sorely needs to pull its finger out and get new Radeon cards on the market. Come on, guys, Nvidia is thrashing you here!
If you're an AMD fan who has stumbled in here out of curiosity or accident, you can take a look at our list of the best AMD graphics cards – but don't expect to find anything rivaling the RTX 4070 on there.
As we noted in our AMD vs Nvidia GPU breakdown, AMD is severely lagging behind Nvidia when it comes to keeping up next-gen release cadence; all we've had from Team Red so far is the (admittedly pretty solid) flagship Radeon RX 7900 XTX and its slightly cheaper little brother, the RX 7900 XT.
We really hope AMD does put out something to counter Nvidia in the mid-range to budget space soon, like the rumored RX 7800 XT – because right now, Team Green has far more to offer. But if you're looking for a super-cheap 1080p GPU, the Radeon RX 6600 is still a great shout.
If you're on a tighter budget and have been considering picking up one of Nvidia's still-excellent last-gen RTX 3000 graphics cards, we've got you covered there too: check out our 4070 vs 3070 and 4070 vs 3080 pieces! The results might surprise you…
And of course, if you're looking longingly at the RTX 4070 but have to admit that you're strapped for cash (don't worry, I'm in the same budget boat right now), you might want to have a gander at the best cheap graphics cards – or our rolling list of the best GPU deals, updated regularly for your purchasing convenience.
If you're here because you want a new GPU but you're not quite sure which one is the best pick for you, don't worry: we're good for more than just tracking retailer stock. The RTX 4070 Ti is also a very strong choice within Nvidia's next generation of GPUs – it costs a bit more, but it's naturally got more power behind it.
As such, we've got a detailed breakdown pitting the 4070 Ti against the 4070, to help you decide whether it's really worth springing for the more expensive card. If you've potentially got even more cash to play around with, we've also got the 4070 vs the 4080 for your consideration too!
The Nvidia RTX 4070 is opening today, and I'm winding up to spend my day trawling through retailer sites across the US and the UK – all for you, our lovely readers, so you can (hopefully!) snag what might just be my favorite RTX 4000 card Nvidia has made so far.
I'm Christian Guyton, TechRadar's UK Computing Editor, coming to you from sunny (but not for long, apparently) Bath, England – and I'm pumped for this launch. While we've seen some great GPUs launched in the past few months, from the mighty flagship RTX 4090 to the, uh, less impressive RTX 4080, they've all been a bit pricey for my liking.
Not so with the RTX 4070, though! Nvidia's latest Lovelace GPU comes in at $599 / £599, bringing Nvidia's next-gen graphics architecture to the masses at last. We're talking 4K gaming at 60+fps with DLSS 3, a big generational improvement in ray-traced games, and less power-guzzling tendencies than the more expensive cards.
Sure, it's a hundred bucks more expensive than its predecessor, the awesome RTX 3070, but the performance leap justifies the price and it's still the most affordable next-gen GPU you can buy right now – at least, until AMD finally releases more Radeon RX 7000 cards, though who knows when that'll be.
We know this is the GPU gamers will really want to buy – after all, the RTX 3070 and 3060 are both in the top 5 most-used cards among PC gamers, according to the Steam Hardware Survey – so we'll be here as soon as the RTX 4070 launches to help you track one down and secure yourself one of the best graphics cards around.