Thanks to Nintendo Canada, we've gotten an advanced look at Advance Wars 1+2 Re-boot Camp. The game will be out later this month and we plan to play it a ton more. For now, our preview focuses on the first Advance Wars game.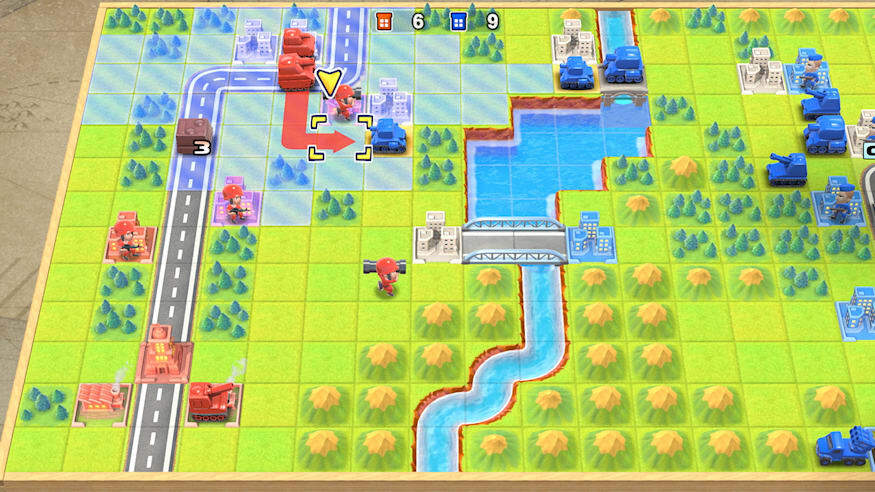 On the Gameboy Advance, there was a game called Advance Wars. It was a strategic turn-based game where you played with troops, tanks, helicopters, and more. The goal of each map was to either take the enemies base or defeat all enemies. The game had a charming, cartoon aspect to its graphics which might lead you to believe the gameplay was easy. You would be wrong. Some of the maps in Advance Wars were really tough. The game was definitely for those who enjoy turn-based strategy gameplay.
And now Advance Wars has been rebooted and totally remade in Advance Wars 1+2: Reboot Camp. For this preview, we'll focus on the first game.
Advance Wars 1 feels a lot like its Gameboy Advance counterpart. It plays the same and even looks similar. Though, of course, the graphics have been updated and now they look more cartoon-like then ever. The best part is when your side and the other side collide and you get a close up look at the fights.
Anyone who has ever played Fire Emblem knows what we're talking about. You move your unit around and then when you press fight, bam, there you are looking at close up combat. The troops, tanks, and more look they are straight out of an animated cartoon. Don't let this fool you. This game takes work, and it's not an easy ride.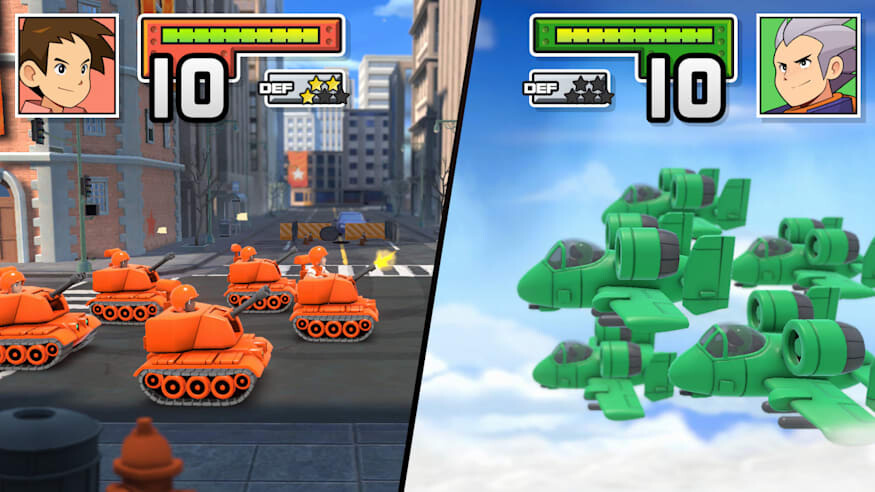 Early tutorials will help you out with Advance Wars a little bit, but the game gets harder with every map. You have to out think your enemy, like a game of chess, you have to make move your unit to a square where you have the upper hand on the enemy. That's not always easy.
The cartoon graphics might make you think Advance Wars is a game for kids. Maybe some kids could play this game but honestly, Advance Wars is more for the players who love games like Fire Emblem. Some maps are easy and won't take long, while other times you'll be replaying and replaying maps in order to figure out the right strategy to beat them. The first Advance Wars isn't easy, but it is a really good game so far.
Advance Wars 1 is just the tip of Re-boot Camp. We will continue playing this game and have a full review for you later this month! Stay tuned to GamesReviews.com for more of Advance Wars 1+2 Re-boot Camp!
Thank you to Nintendo Canada for providing a review copy of this game. Advance Wars 1+2 Re-boot Camp will be out on April 21, 2023 for the Nintendo Switch.