Maybe you had hoped to be in a new house this year but were deterred by high housing prices. Maybe it's just the arrival of spring that's got you looking around your rooms and wanting something fresh.
To make the old place feel like a new place, or just an updated place, designers and home editors say there are lots you can do without spending a lot of money. Those include switching out a few furnishings or decorative items, rearranging others, and perhaps changing the purpose of a room.
A DIFFERENT VIEW
New perspectives are often just as refreshing as new stuff.
Caroline Utz of the home and lifestyle website The Spruce says that for renters in particular, there's a simple trick that costs nothing but time.
"I love leaning art on top of dressers, desks, mantels or bookshelves. When I'm looking for a change, I move the art to different rooms until I find a fresh combination," she said. "The best part is that no nails, drywall repair kits or hanging equipment are needed."
Real Simple's home director, Erica Finamore, also likes to rethink where she places art in her home.
"It can really make a difference when you add it in an unexpected place," she said. "I took a small 8-by-8-inch piece of art, framed it, and hung it on my kitchen backsplash right above my coffee station. It makes my little galley kitchen feel more elegant."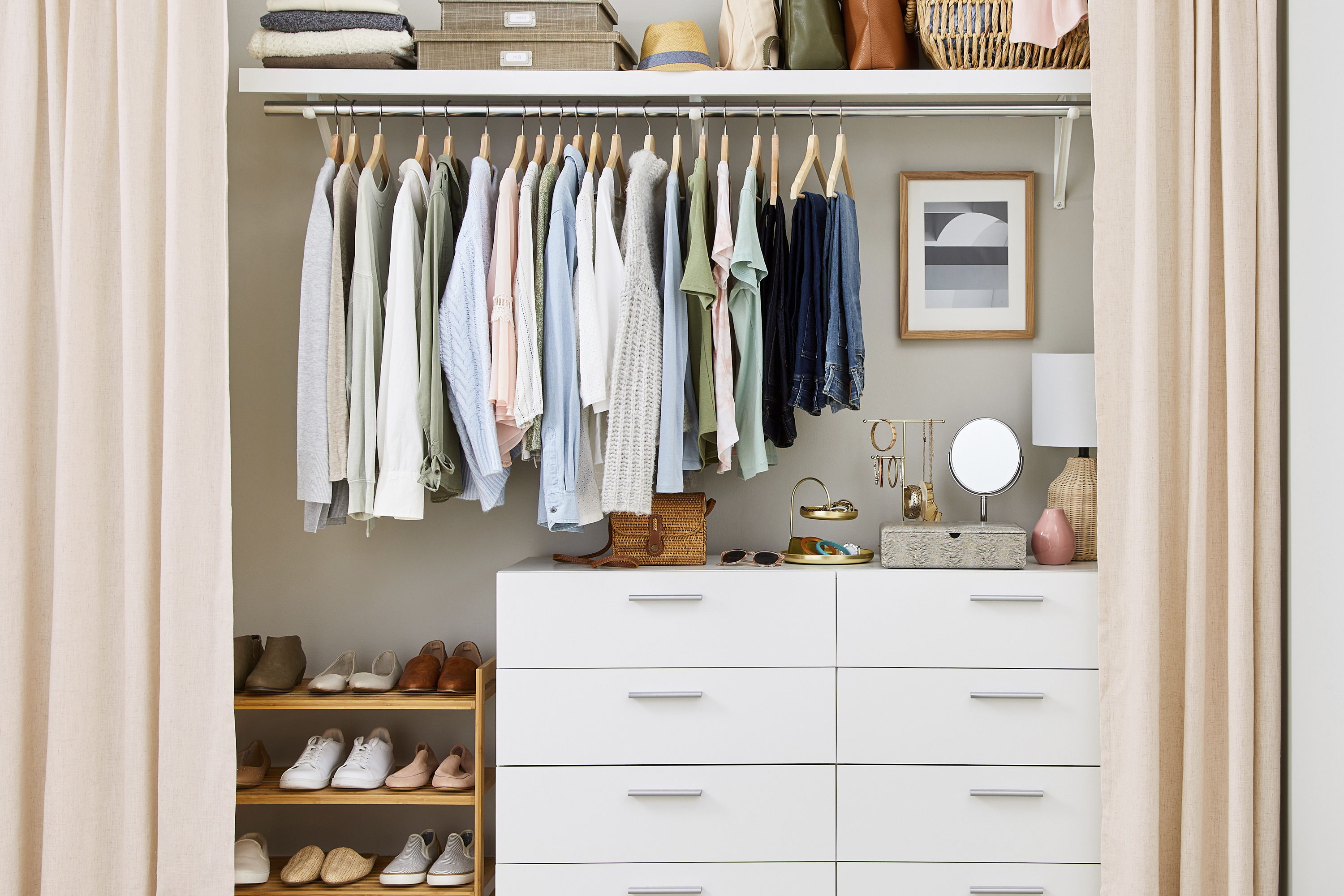 Experts say removing old doors and replacing them with a tension rod and chic curtains is a quick and inexpensive way to refresh a room, especially if the doors are in bad shape. (Marty Baldwin/The Spruce via AP)
  She stuck the art up with super-sticky gel tape — Duck Brand makes a version — and can easily remove it when she wants.
The right large-scale artwork can function almost like a window. But big art can be pricey.
"Here's an affordable option," said Better Homes & Gardens editor Amy Panos. "Dig through your photo roll to find an outdoorsy shot, like flowers, sky or a landscape," and have it printed — big. She took a photo from a recent beach vacation and had online retailer Parabo Press print it on 24-by-36-inch paper for about $30, she said.
You can buy big frames, or follow Panos' lead and use wooden rails top and bottom to hang the art.
Another option: Get your photo made into an unframed canvas print at sites like Snapbox, Vistaprint and Canvaspop, or local retailers.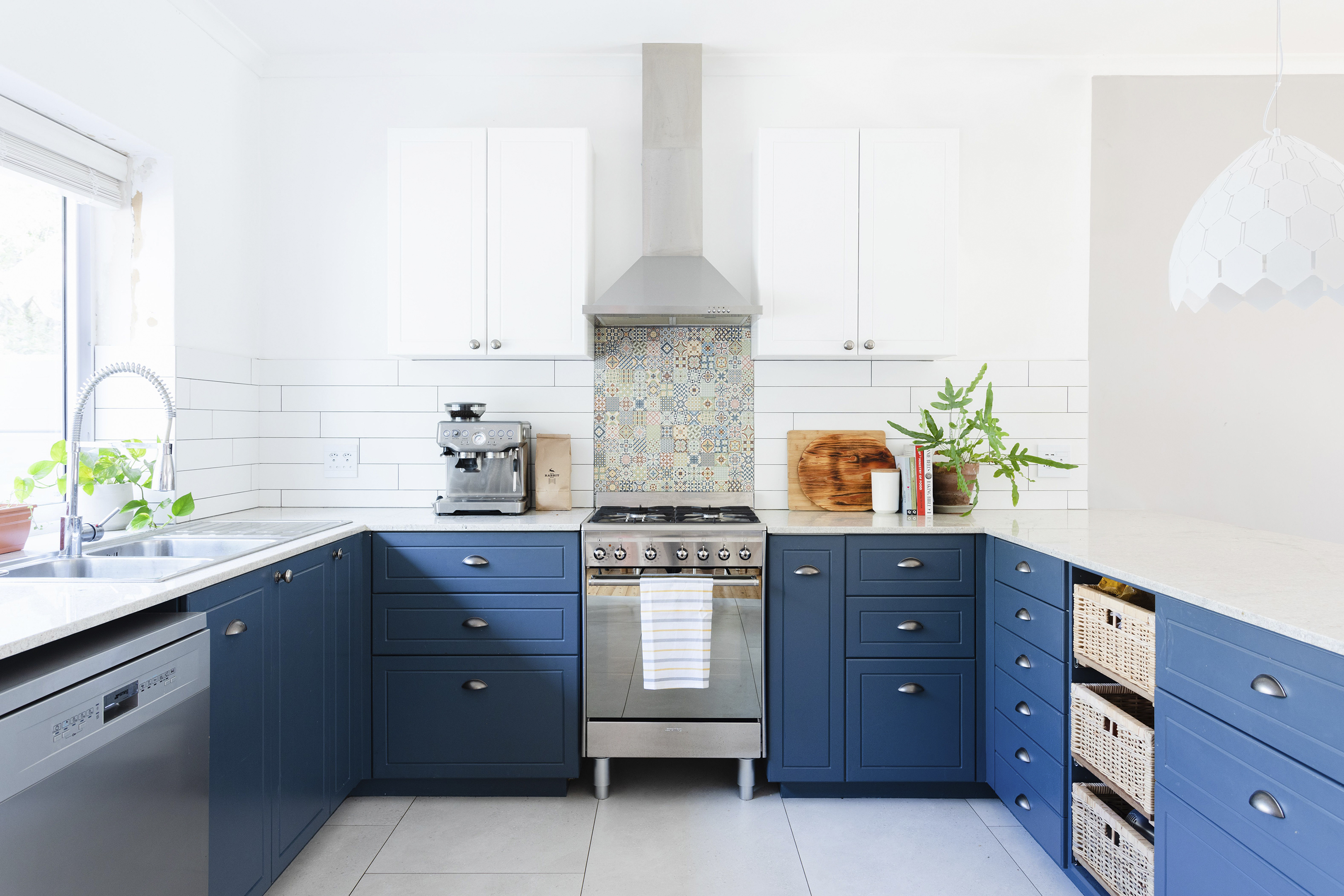 Switching out old stuff for eye-catching new hardware on cabinetry and casegoods requires a minimum amount of effort but can have a big impact on the overall look and feel of a space, especially in a kitchen. (Michelle Becker/The Spruce via AP)
  STACK AND SORT
Jessica Dodell-Feder of HGTV Magazine adheres to three classic steps of spring cleaning: sort, donate, organize.
"Rethinking your junk drawer or cleaning out your closet is a must if you want to feel calm at home," she says. "If you don't have a system, you can feel overwhelmed fast."
To begin, she says, take every single thing out of the closet or drawer before you start sorting.
"It looks messy at first, but it's so helpful to actually look at everything at once. You realize you can probably get rid of more than you think," she says.
After the sorting is done, set up a system going forward. Dodell-Feder has an "outbox" — a box or bin kept handy for donations or returns. "Items that need to leave your home."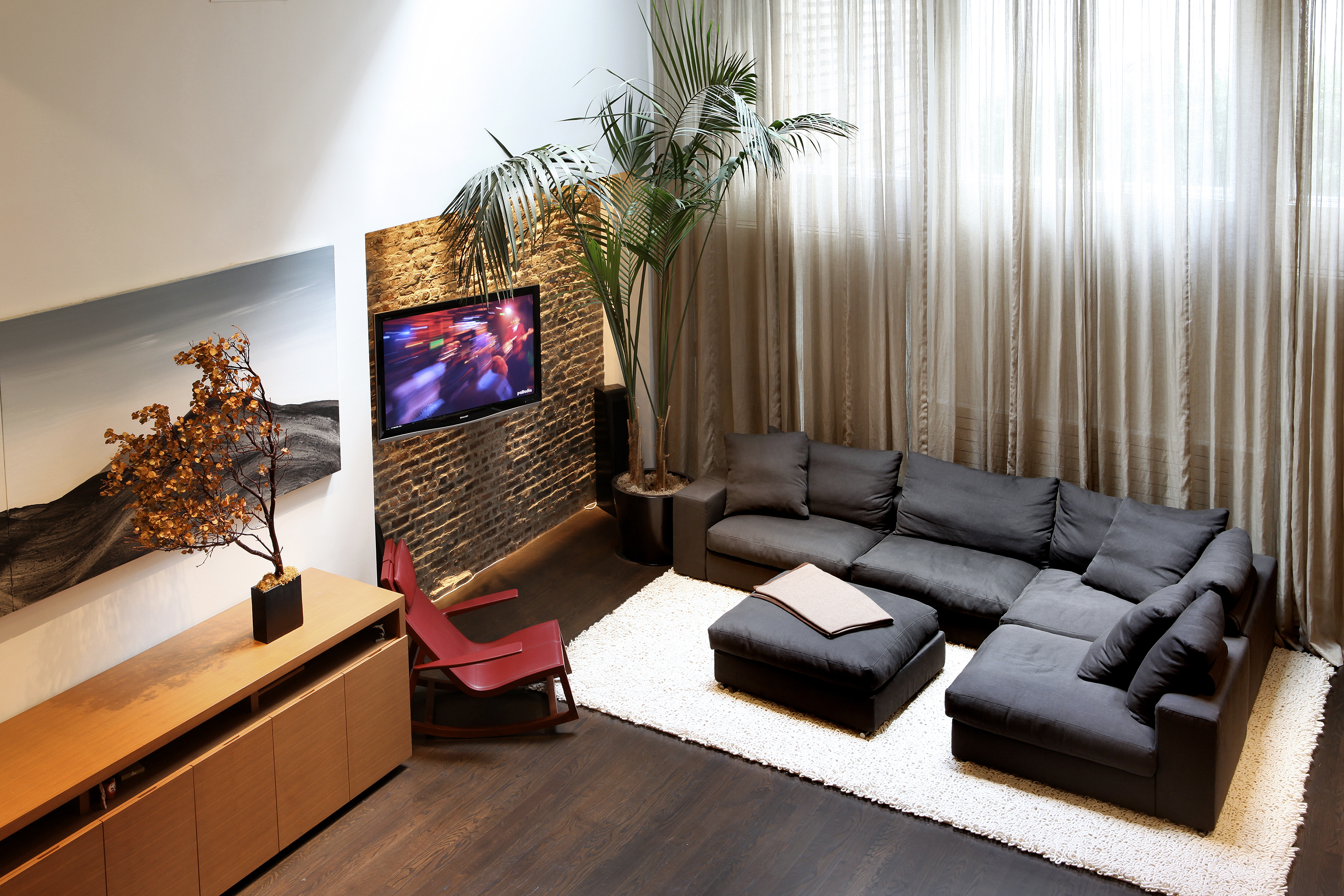 Design firm The Turett Collaborative created a cozy vibe in a Soho loft project is created by enrobing the room with curtains. Principal Jessica Shaw says, "A design trick I often use to make storage space a bit more appealing is using a wall of drapery to conceal it. This floor to ceiling drapery creates a textural addition and acts as an effective room divider." (Costas Picadas/The Turett Collaborative via AP)
  DEFINE WITH DRAPERY
Jessica Shaw, interior design director at the architecture and interiors firm The Turett Collaborative, in Brooklyn, N.Y., uses curtains to create "soft walls" for storage areas and to delineate spaces.
"A design trick I often use to make a storage space a bit more appealing is using a wall of drapery to conceal it. Hang a roll-ceiling track or tension wire — IKEA has inexpensive options. This floor-to-ceiling drapery creates a textural addition and acts as an effective room divider."
LITTLE DETAILS
Surprisingly small changes in texture or color can make your home feel new, Utz says.
"Peel-and-stick tile is the little sister to the more popular wallpaper version, but it can do wonders on a budget by creating an instant kitchen backsplash or adding a fun pattern to your bathroom floor," she says.
She also suggests switching out cabinet hardware: "Anthropologie is my secret source for the most unique knobs and drawer pulls, but any hardware store or thrift shop can do the trick."
Refreshing soft furnishings in the bedroom can be transformative, Finamore says.
"Replacing the duvet cover or comforter, changing it to a bold color or a funky fabric like velvet, can make a huge difference in the look and feel of this space," she says.
Dimmer switches or smart lightbulbs are another big-impact/low-effort way to make a room feel luxurious and hotel-like.
Got dated sliding doors? Covering them with a stylish removable paper is an instant update.
"Or, if you have janky wooden ones like I did," Fenimore says, take them out and replace them with a tension rod and curtains.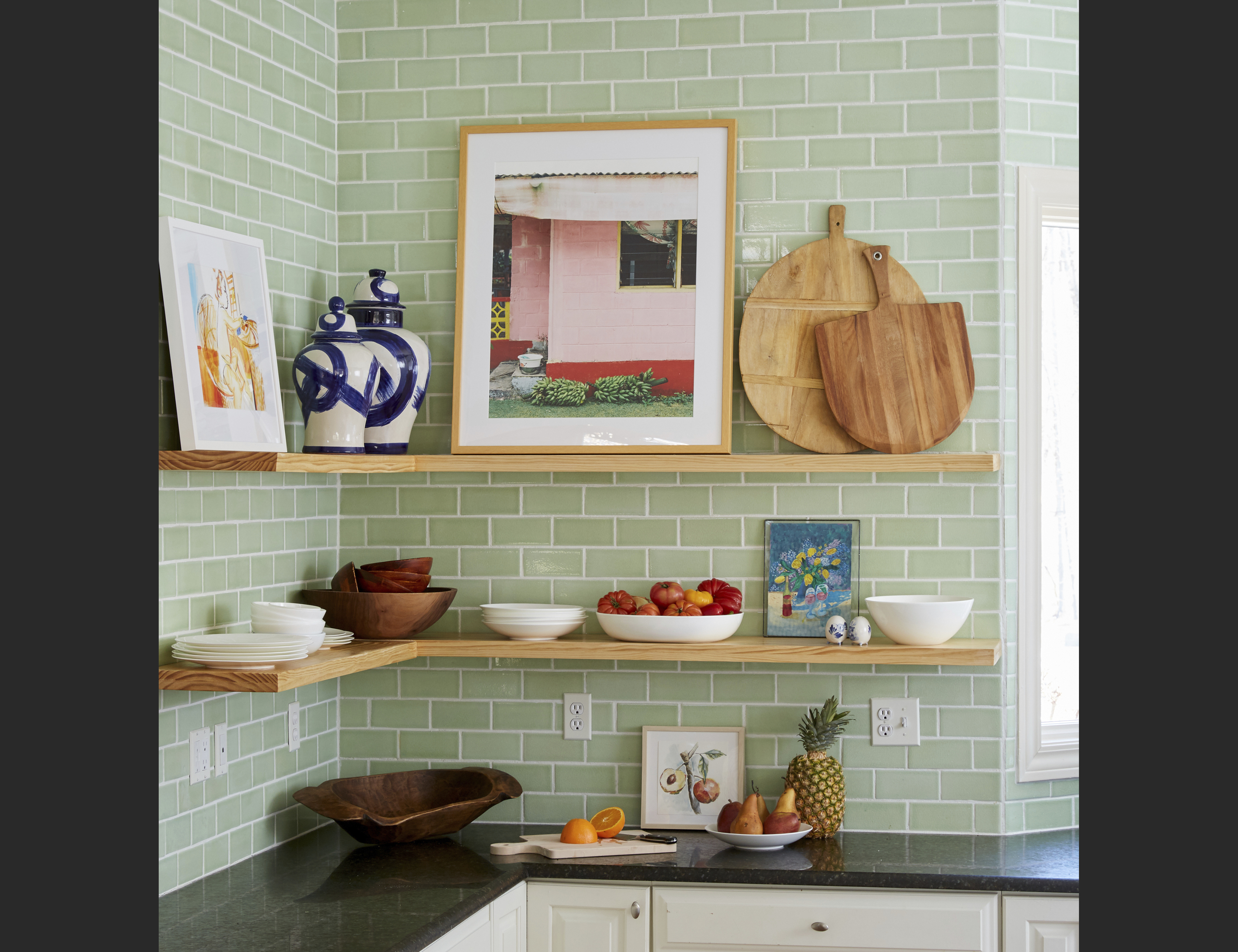 Artwork placed on shelves is an easy spring refresh — no nails, drywall repair kits, or hanging equipment is needed. (Adam Albright/Better Homes & Gardens via AP)
  SWITCH STUFF
Spring is a good time to lighten the look of rooms, and besides bedding, there are many items that can easily be switched out. Try a less bulky flatweave rug. Bring more light in with window coverings made of cream-colored opaque fabric, or airy wovens like rattan.
"Your sofa is likely the largest thing in the room," Panos says. "And it could probably stand to lighten up for spring. A large textile will do the trick. Check the bedding aisle for a nubby bedspread. Tablecloths sometimes work, too."
Panos advises looking for something with a visible weave, which will stay in place better than a silkier, finer material when wrapped and tucked around cushions.
One more option: Reconsider how you use a space. Maybe move your home office to a different room, or position your desk for a different view. The new perspective and purpose will feel fresh.
However you tweak your home's look, there's one last thing the experts agree should be part of the process: clean everything. Give furniture a good vacuum or polish, and scrub windows, door frames, mirrors, and all the nooks and crannies.
You'll be starting the new year with fresh — and refreshed — energy.