In Breath of the Wild, Nintendo introduced us to a massive, open world Hyrule. With the upcoming Tears of the Kingdom, Hyrule is even bigger and there is much more creative freedom. Let's talk more about Legend of Zelda: Tears of the Kingdom.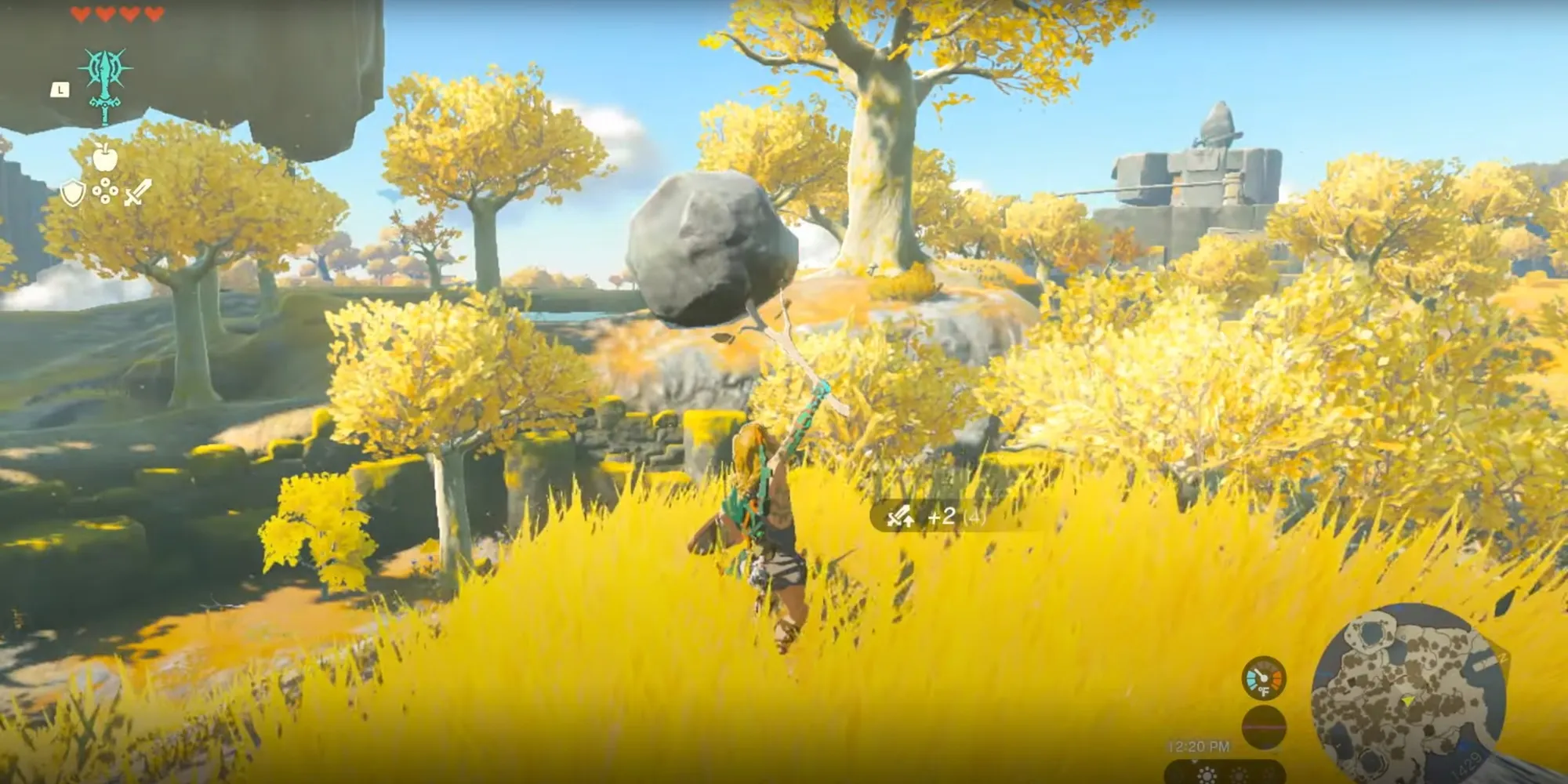 You are Link. You walk into the massive, sprawling world of Hyrule and can anywhere you want. Not only that, but with your new abilities you can build anything you want and combine items to survive longer in this dangerous world.
Legend of Zelda: Tears of the Kingdom is one part Breath of the Wild and one part Lego game. The new Hyrule is packed with items that you can combine with other items. Take the new Fuse ability for instance.
When Fuse was shown off, I honestly freaked out. I couldn't believe what I was seeing. Link had a stick and it was about to break and then he combined it was a stone in order to make a makeshift hammer. WOW. I mean, really, wow. I can only imagine, for now, having this ability. I will literally try to fuse everything. Fusing a mushroom and a stick, a sword and shield, or like they showed a one long object with another to make a ridiculously long spear. Whew.
But thats not all! You can also fuse items you have with arrows to make special arrows. Green Arrow (and Hawkeye) would be proud! Tears of the Kingdom is getting TRICK ARROWS!
My favorite trick arrow was the heat seeking arrow. You can use an eyeball to create an arrow that actually follows what you were shooting at! Everyone and their mom is going to be stocking up on enemy eyeballs! I can see it now!
I still want to know what the meat arrow does though…
Anyway, the Fuse ability would've been enough but Nintendo didn't stop there.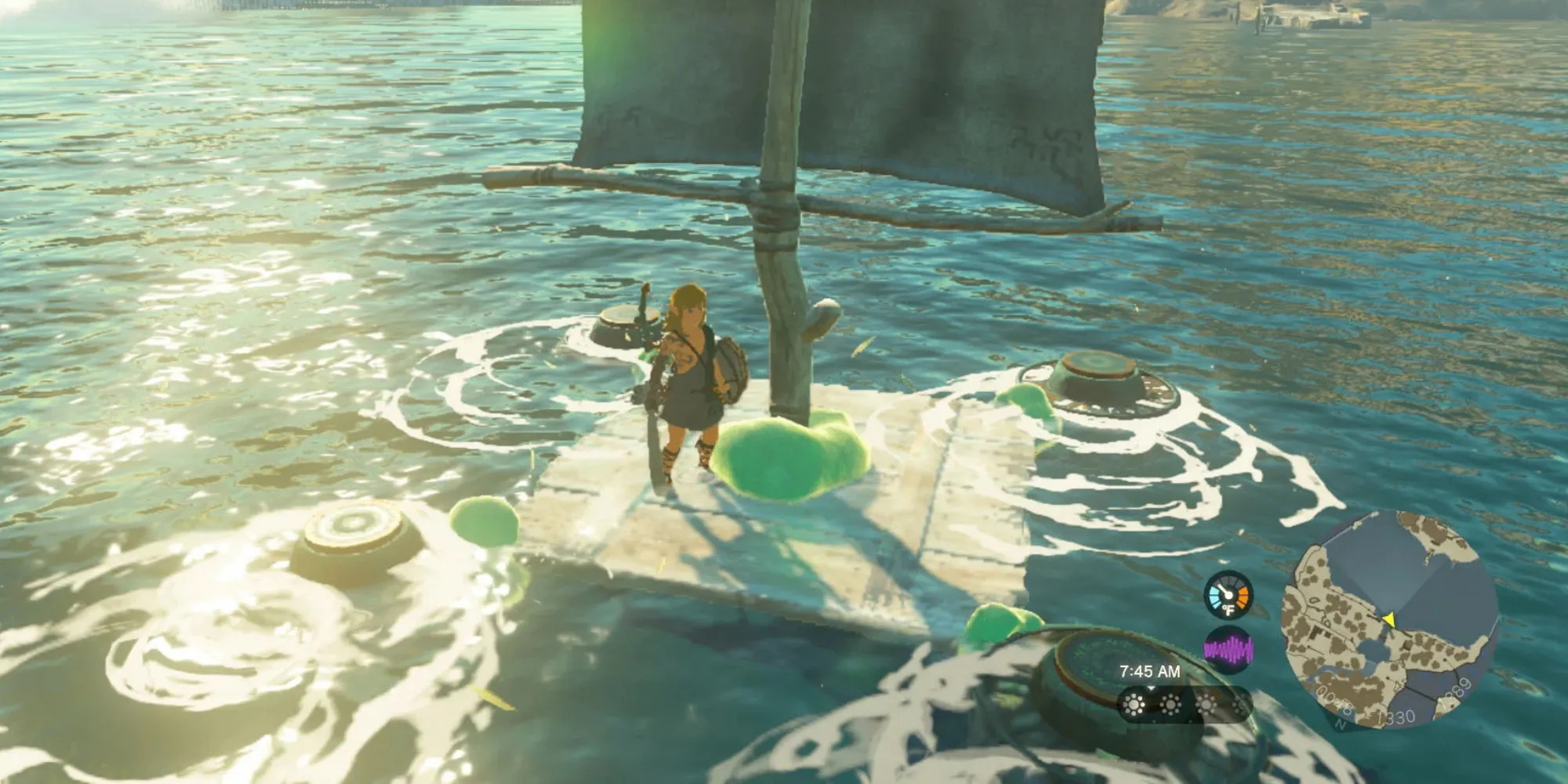 The Ultrahand ability lets you fuse bigger items together. You can pick logs up from a distance and put them together to create boats, planes, and more. Based on whats being hinted at, you can actually create cars and hot air balloons too. The sky is not at all the limit.
Speaking of which, we should briefly hit upon the new sky realm too. We saw action on land and in the sky. It looks like there are plenty of sky islands to explore. You can use the rewind ability to get up into the sky early on but once you can fuse stuff, you can create your own ways of taking Link to the air.
And it would not surprise me at all if Nintendo hasn't shown us all of the possibilities yet. We only got to see a brief glimpse at Tears of the Kingdom. There are people who think that Nintendo will have a full Direct of Tears of the Kingdom. I'm not sure about that. I think Nintendo could easily hold back and just release the game next month with no further teases. People are so excited for this game, especially after the new abilities were teased.
Do I want a demo of Tears of the Kingdom? Yes, Yes I do. Do I think we'll get one? No, No I don't.
Ah well. Not too much longer. I can't wait to build in Hyrule!
More Thoughts From Me is an opinion column. The thoughts expressed here are mine and mine alone. Is it May yet?!