Quick steps
Have a Google account that's not managed by a parent, guardian or Workspace admin
Head to bard.google.com

(opens in new tab)

, and select "Join waitlist"
Wait for you email announcing you have access to Bard
Google has finally launched Bard, its rival to Microsoft's ChatGPT-powered Bing Chat.
These AI tools are really nifty assistants, offering you a more dynamic way to search for answers to your queries than typical search engines. Rather than giving one input, you can converse with the AI to refine its results to find better answers to what you're looking for.
Unfortunately, you can't just jump in and use Google Bard – it's currently in beta and you'll have to join the waiting list and hope Google gives you access. So here's how to sign up for Google Bard so you can try it out for yourself.
Want to try Bing Chat too? Check out our guide on how to get access to Microsoft's Bing chatbot.
How to sign up for Google Bard
First things first, to sign up for Google Bard you'll need your own Google account. What's more, it needs to be an account that's not managed by a parent or guardian, and it can't be part of a Google Workspace. This means you'll also need to be over 18. 
Need to create a Google account? Here's a link to Google's sign-up page (opens in new tab). 
You'll then want to head over to Google and sign in to your account on a supported browser (Chrome, Safari, Firefox, Opera, or Edgium). 
Lastly, head to bard.google.com

(opens in new tab)

, and select "Join waitlist". You'll then need to select "Yes, I'm in," and you should find an email in your Gmail saying you're on the list – it'll even include a short poem from Bard itself.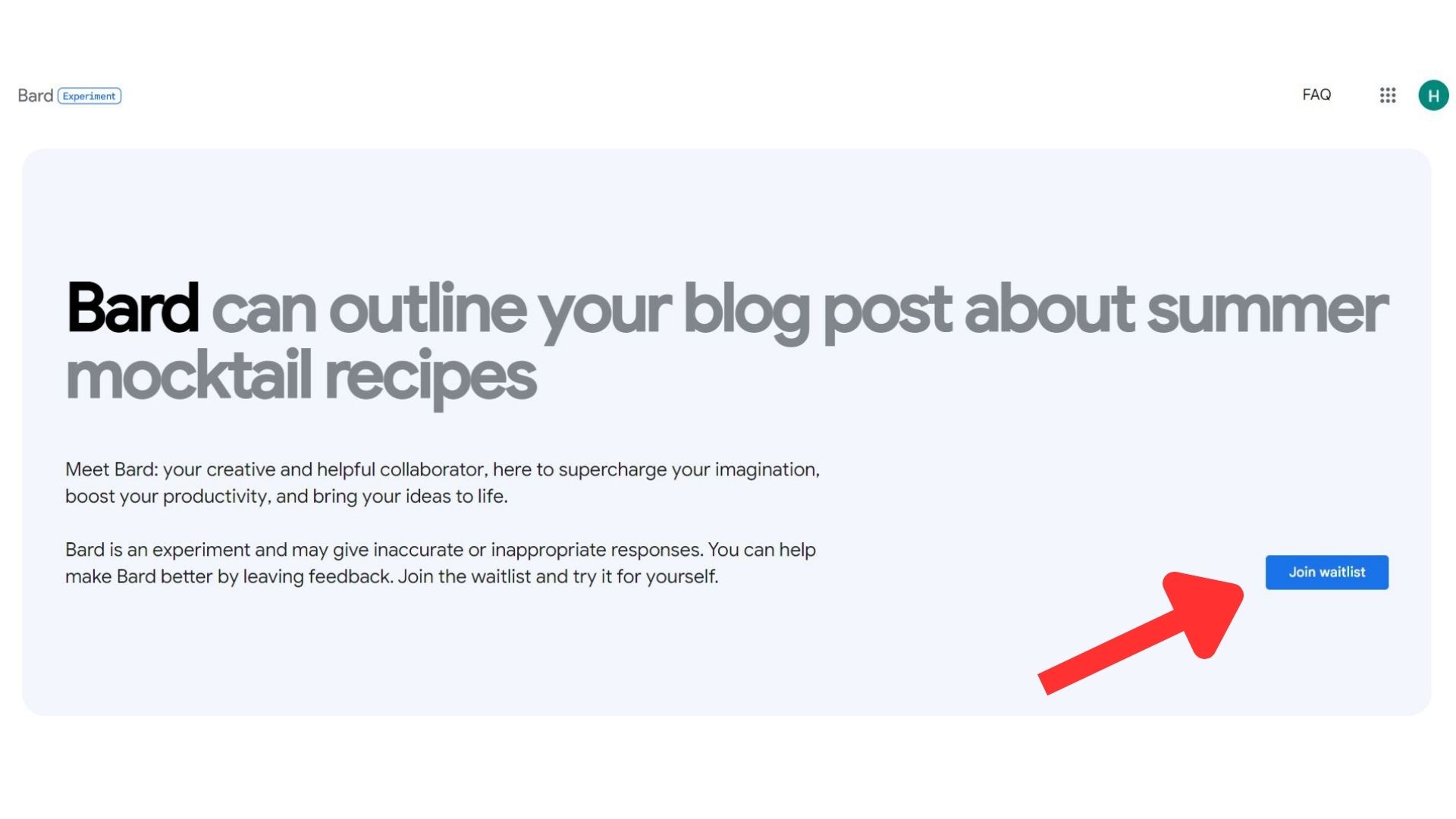 You'll then want to keep an eye on your inbox for your confirmation email letting you know when you get access to Bard. A few members of our team that signed up soon after the beta went live got emails very quickly afterwards, though you might find it takes days or even weeks now that the waitlist has been up for a while. 
Early thoughts
So far our tests with Google Bard suggest it's not quite as comprehensive as Microsoft's ChatGPT-powered Bing Chat. Bard's answers feel more basic, and it doesn't automatically link to sources or web pages that can provide you with follow-up info about your questions.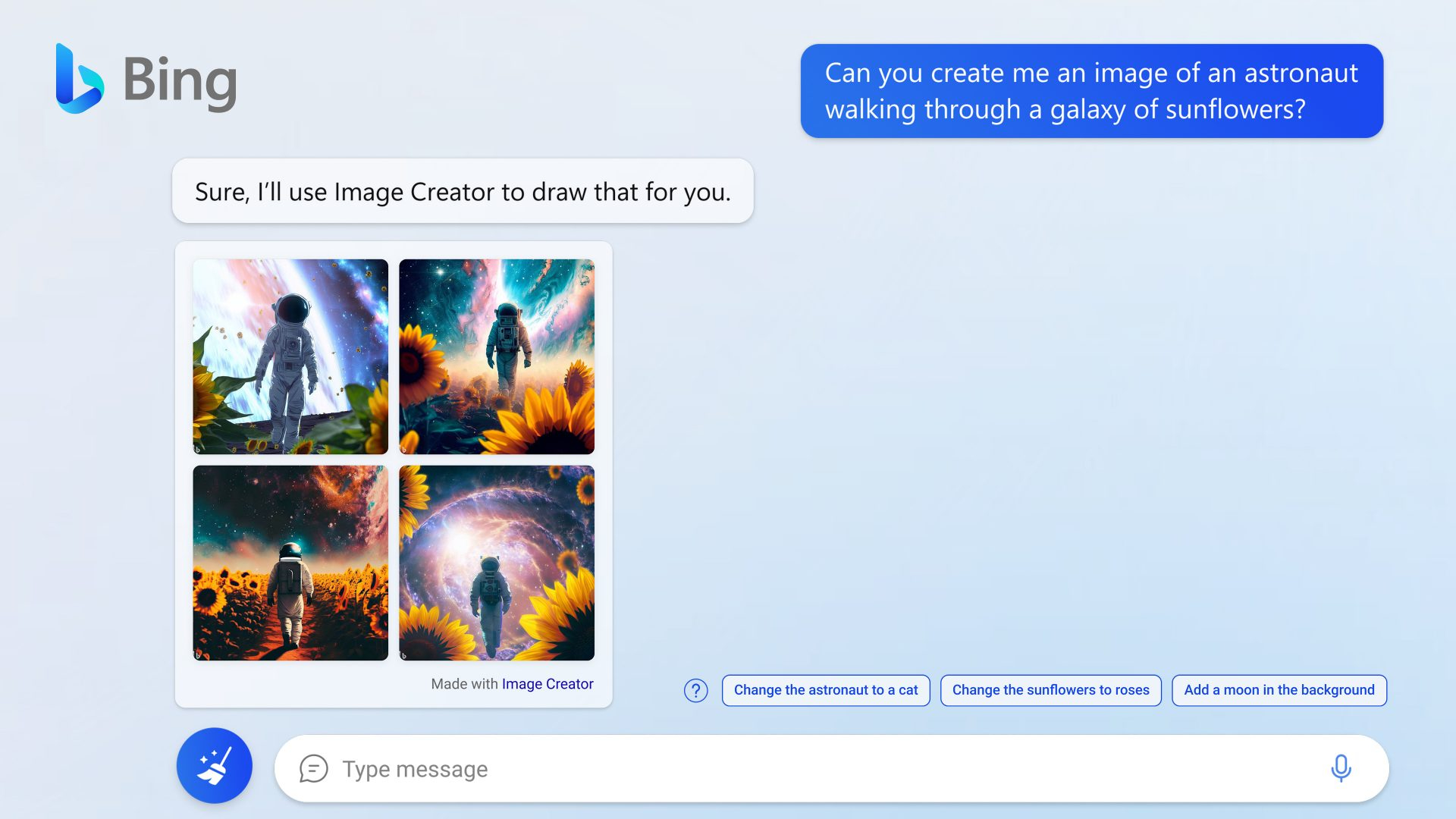 Bard also seems less inclined to work for you. Bing Chat and Microsoft 365 Copilot feel like they're being pushed as productivity-focused tools. They can provide prompts to inspire you, or just do parts of your job for you like replying to emails, summarizing meeting notes, and writing speeches. Google Bard seems a lot more inclined to simply offer prompts and suggestions of steps you could take to complete a certain project. 
That said, this more hands-off approach is by no means a bad thing. We've found ChatGPT and even the best ChatGPT alternatives aren't always the most reliable productivity tools – they can waffle on with keyword soup about some topics rather than producing anything useful.
You also won't be able to produce images with Google Bard, whereas you can create AI art via Bing Chat's new Dall-E integration. 
Alternatively, you can grab an Amazon Omni TV and wait for it to receive its Alexa-powered AI art generation tool that's set to launch in the coming year.