Teen Wolf series creator Jeff Davis shares an update on the long-stagnating Aeon Flux reboot. Created by animator Peter Chung, Aeon Flux is a popular animated sci-fi series that originally aired on MTV between 1991 and 1995. In 2005, a live-action feature film adaptation starring Charlize Theron was released with a tie-in video game, but came under fire for taking significant liberties with the source material. A new live-action reboot series was first announced in 2018; it was later revealed to be moving to Paramount+ in 2021 with Davis serving as the showrunner.
Now Davis, who recently headed up the new Paramount+ supernatural teen drama Wolf Pack, has spoken to SciFi Pulse and provided an update on the progress of his Aeon Flux series. Revealing that it is the next project on his roster, the showrunner's comments are rather promising. Davis said:
The next project is Æon Flux, an adaptation of the MTV anime series by Peter Chung. I have the first two episodes written, which I will also be directing.
Related: Everything The Aeon Flux Reboot Has To Change From The 2005 Movie
Can The Aeon Flux Reboot Finally Do Justice To The Original Series?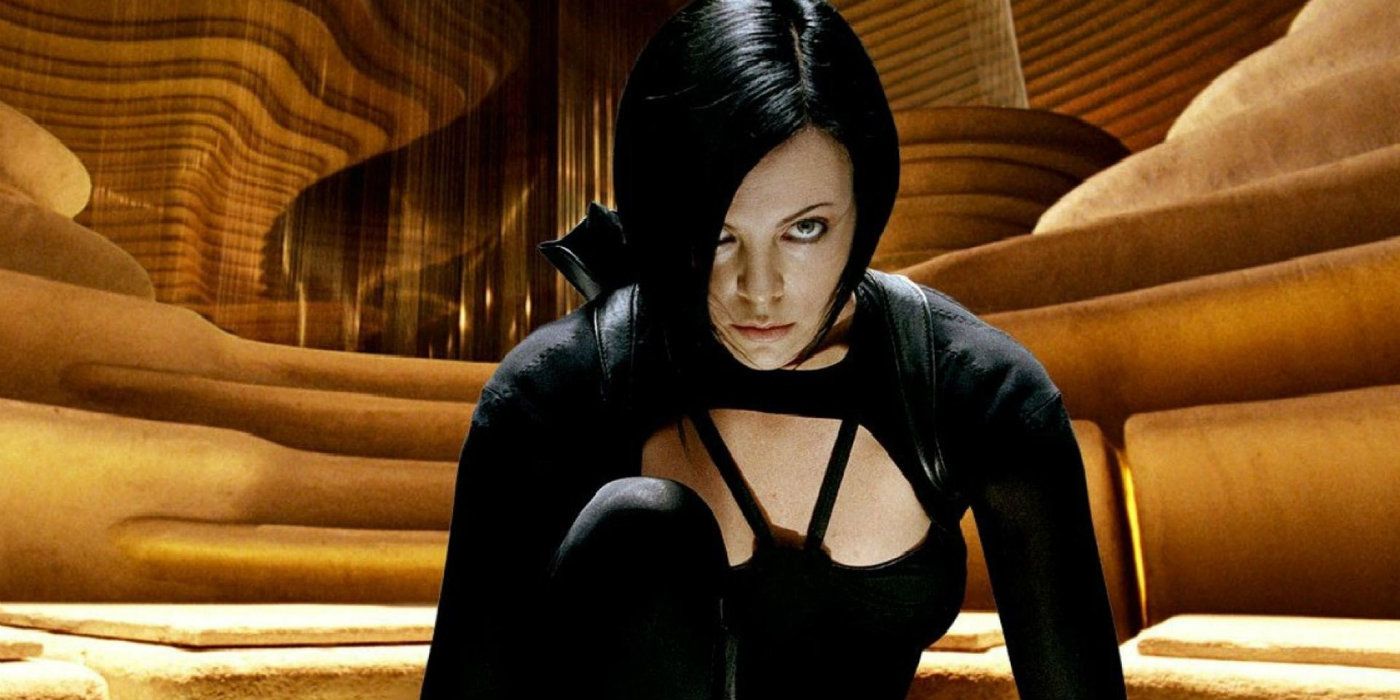 Holding a dismal 9% score on review aggregator site Rotten Tomatoes, the 2005 Aeon Flux movie remains one of the biggest missteps of Theron's otherwise acclaimed career. Abandoning much of the animated series' surrealism and complexity in favor of a watered-down plot and derivative sci-fi tropes, Chung himself has described the film adaptation as "a travesty" which left him feeling "helpless, humiliated, and sad." Even Theron would later come to admit that "we f—ed it all up."
Now with Davis set to helm a new attempt at bringing Chung's seminal animated masterpiece to life, it remains to be seen if the Teen Wolf showrunner can redeem the once-beloved franchise. Featuring an ambiguous plot that includes elements of fetishism, horror, psychedelia and political intrigue, the task of adapting the surrealistic and dystopian world of Chung's Aeon Flux would prove challenging to even the most seasoned creatives. If done properly, however, the live-action reboot has the potential to prove itself a worthy successor to the animated series, whose fingerprints are still felt in shows like Black Mirror and Love, Death & Robots.
Thankfully Davis has the benefit of adapting his new reboot into a series, as opposed to a one-off movie. Much of the reason 2005's Aeon Flux adaptation failed to do justice to the source material was a result of the constraints imposed by the chosen medium. Chung's complex sci-fi world was far too intricate to be given its dues in a 92-minute runtime, and a television series format is likely to fare much better. Whether Davis can deliver a successful Aeon Flux remains to be seen, but at least it is encouraging to see the project is still moving forward.
Next: Why The 2005 Aeon Flux Movie Bombed: What Went Wrong
Source: SciFi Pulse